Why are the cops so soft on eco-protesters?
Their treatment of those loons blocking the M25 was almost fawning.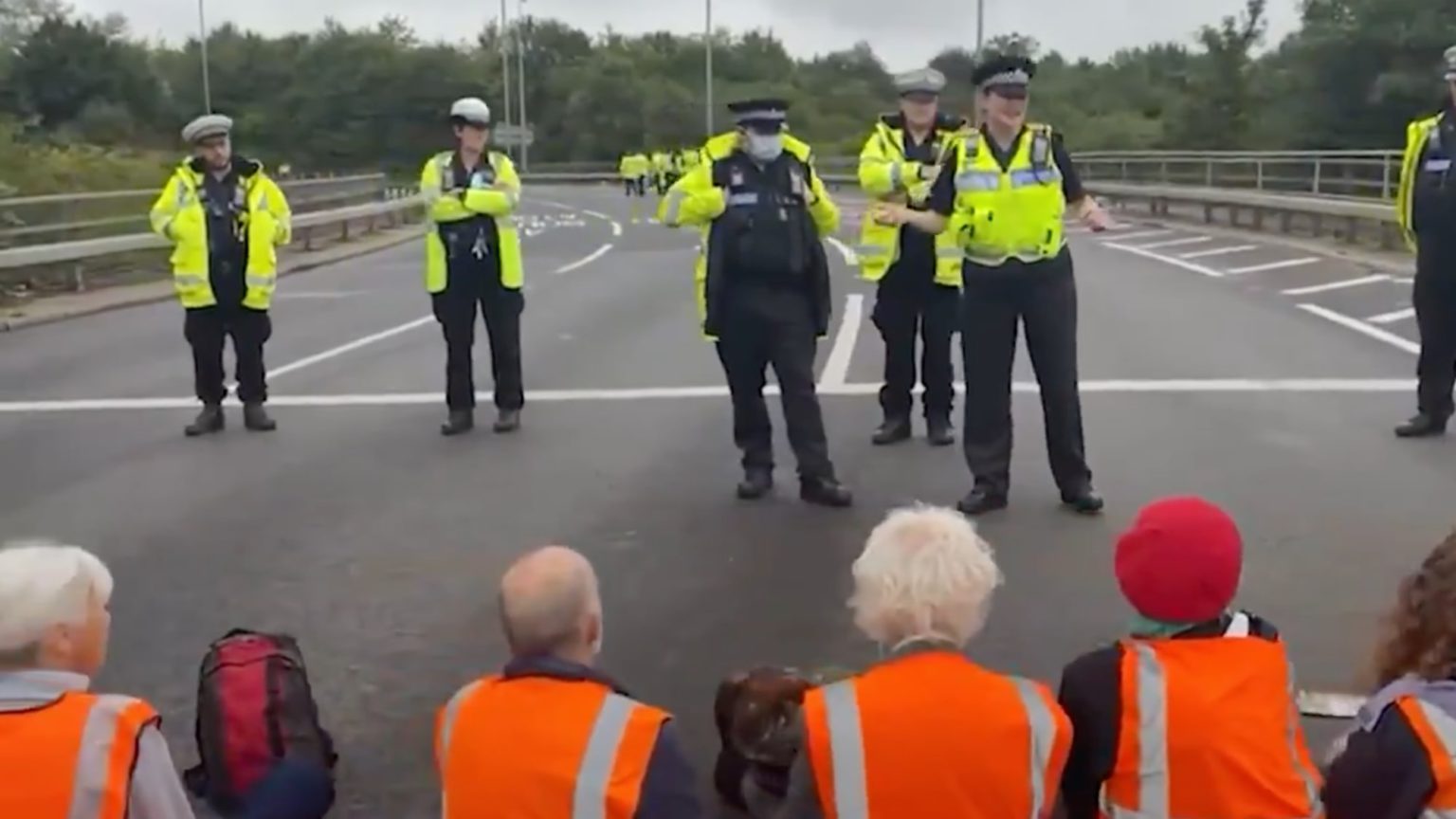 'If you've got any questions at all, just ask. And if any of you are in any discomfort or need anything just let me know and we'll try and sort you out in a nice way.'
You might assume that this lovely message was delivered by a particularly attentive cabin-crew member in the lengthy preamble before a flight. Or perhaps it came from a kindly nurse as she started a shift on a new ward.
No, this caring little speech was delivered by a police officer on the M25 yesterday. She had been tasked with dealing with a bunch of eco-psychos who had blockaded the motorway, causing huge disruption to thousands of drivers. Supposedly, she was giving them their 'final warning', as if they were just a bunch of unruly schoolchildren.
The group, made up of supporters of Insulate Britain, which is an offshoot of Extinction Rebellion, sat across the motorway. They made countless people late for work. One stalled driver complained that he would lose his job. Another, whose daughter was in labour, was on her way to pick up her grandchild.
But the police were unmoved by the plight of these people. Instead, they engaged politely with the protesters, offering to care for their needs and to make them feel comfortable. After seeing that copper give her spiel, I almost expected her to fetch a tray of tea and biscuits, or some cushions.
Sure, there are laws that make it difficult for the police to arrest eco-crazies like this. Police often have to send in specialist officers to bring down people who are hiding 'at height' on scaffolding, for example. But many of us would rather that the police behaved like the commuters at the Battle of Canning Town in 2019, who took the job of clearing Extinction Rebellion protesters into their own hands. Red tape also dictates that officers must verbally warn protesters that they are facing arrest before they actually arrest them. So to get around this, experienced climate protesters just play extremely loud music or put in ear plugs. 'Sorry officer, I didn't hear you.'
But police cannot hide behind the statutes and edicts that make their work difficult. All too often, they are simply too deferential towards disruptors of a green bent. They forget about the people being harmed by these ridiculous stunts. Officers give eco-protesters plenty of time to cause huge disruption, when what's needed is immediate arrest.
Even more embarrassingly, some of the protesters who were eventually arrested yesterday had also been nicked on Monday, when Insulate Britain last blocked the M25. They were released, even though they said they would do the same thing again – which they then did, less than 48 hours later.
Maybe it's not surprising that the police were so generous to those losers on the M25. Last year, a judge reportedly lauded the actions of some Extinction Rebellion protesters at the very moment he was supposed to be sentencing them. He reportedly said they 'have to succeed'. He seemed delighted to be faced with some lovely middle-class criminals for a change, reportedly saying it was a 'pleasure to deal with people so different from those I deal with in my regular life'. And when Extinction Rebellion protesters returned to London's streets last month, the Metropolitan Police issued a statement saying the activists were championing an 'important cause'.
The whole establishment is in on the act, so we can't be too surprised when the rank-and-file follow suit. As always, it's ordinary people who suffer.
Charlie Peters is a writer. Follow him on Twitter: @CDP1882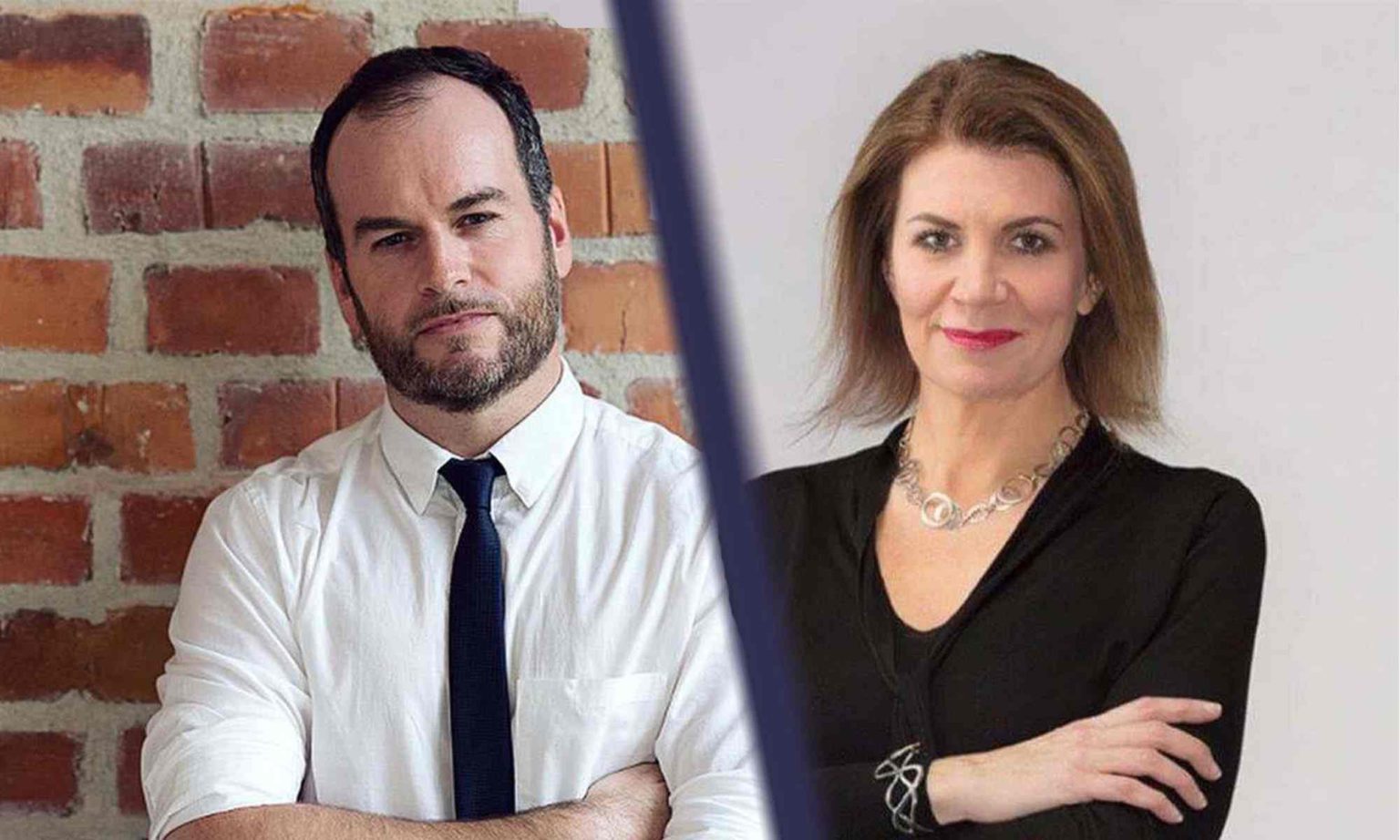 A world gone mad – with Brendan O'Neill and Julia Hartley-Brewer
ZOOM EVENT
Wednesday 22 September – 7pm to 8pm
Tickets are £5, but spiked supporters get in for free.
Picture by: Twitter / LBC.
To enquire about republishing spiked's content, a right to reply or to request a correction, please contact the managing editor, Viv Regan.