The breathtaking cynicism of the Republican right
Loyalty to Trump and keeping power by any means necessary are all that matter.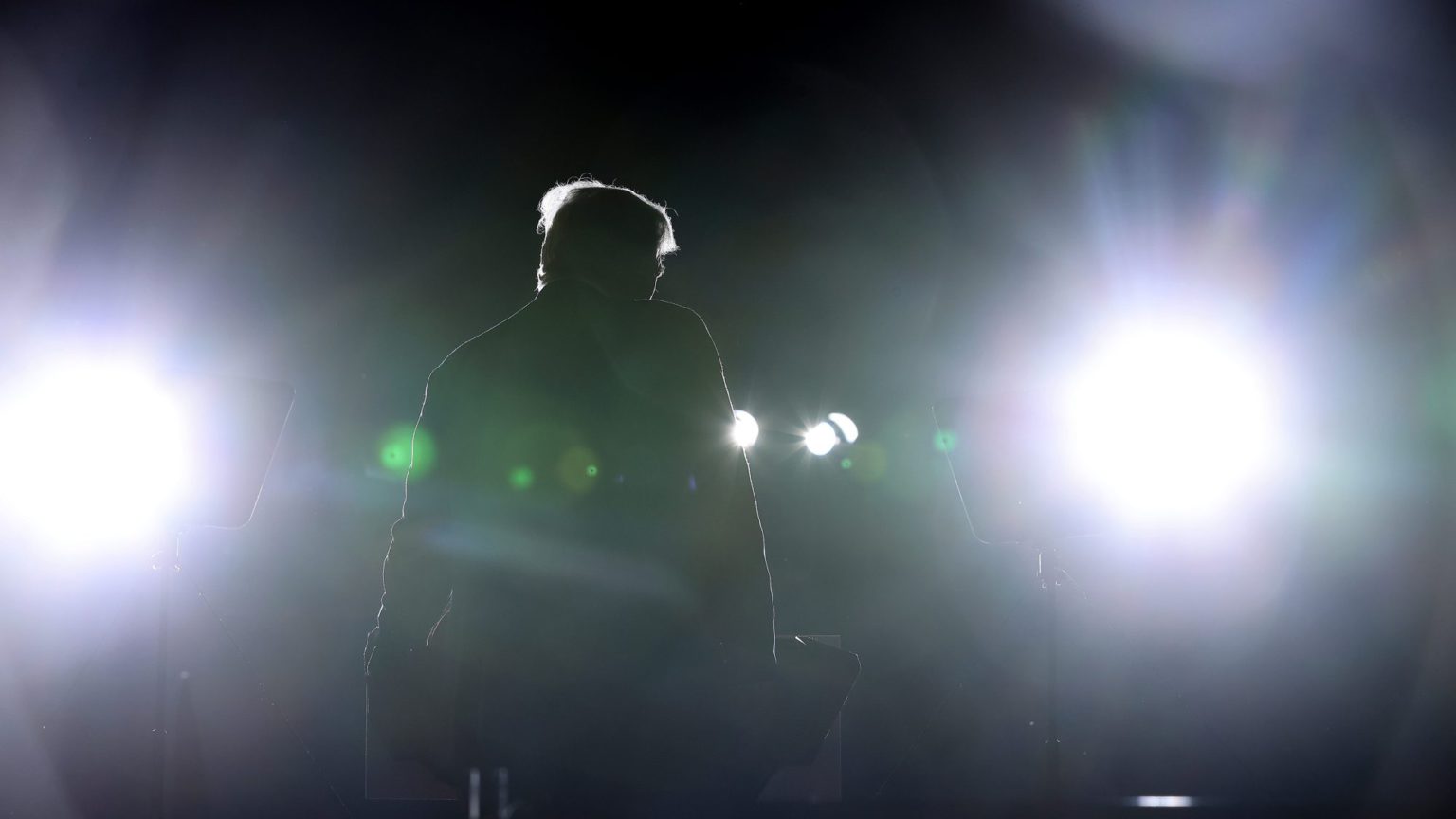 Even right-wing Wall Street Journal editorialists lamented conservative Republican congressman Anthony Gonzalez's recent decision not to seek another term, citing the 'toxic dynamics inside our own party'. Perhaps most chillingly, the 37-year-old Gonzalez referenced threats of violence against his wife and children, sparked by his vote to impeach Donald Trump for his role in the violent 6 January attack on the Capitol.
We have become so accustomed to threats and even acts of political violence that Gonzalez's remarks were neither a shock nor a surprise. Extremist right-wing threats against election and public-health officials are by now predictable, if not routine. So are the resignations of officials in response, as is the indifference of Republican leaders to their plights. Congressional Republicans who refuse to participate in an investigation of the 6 January riot, or who shamelessly frame it as a spirited tourist visit, offer implicit support for actual mob violence from the right. We are practically resigned to the normalisation of political violence and intimidation. But as Tim Miller stresses at the Bulwark, this is not 'normal'. 'A 36-year-old Republican congressman sure as shit doesn't retire because he is scared Republican voters might hurt his family… [This] is a flashing siren about just how dangerous the Republican Party has become.'
Still, for many Americans, I suspect, the siren remains background noise. It began flashing and screaming even before the Delta variant raged in red states under the influence of politicians and pundits who discredit the vaccines or dismiss their importance, clarifying the potentially fatal dangers of a party in thrall to Trump. Covid has killed close to 700,000 Americans so far. Vaccine refuseniks in red states with abysmally low vaccination rates are overwhelming and effectively locking down hospitals that are now forced to ration Covid care and cannot treat people suffering from a range of diseases and disabilities. Republicans have essentially facilitated the creation of the death panels they once falsely claimed would be created by Obamacare.
And Republican opposition to vaccines is only increasing, in the apparent belief that a failing healthcare system, rising death counts and continuing economic damage will help the party prevail in the 2022 Midterms. I doubt that they actively want people to suffer. They simply want political power more than they want people not to suffer. Their cynicism would be breathtaking, if we weren't already out of breath and exhausted by it.
By 'we' I mean the majority of Americans, left, centre and maybe even centre-right, who support vaccination campaigns, believe Joe Biden won the presidency, remain dismayed by the attack on the Capitol, and, not so incidentally, oppose near-blanket abortion bans. It's likely that many Republican politicians share these majority views in private, but cravenly oppose them in public so as not to incur the wrath of Trump and his supporters. The Republican Party is no longer defined by principle or ideology. Congressional Democrats are fighting mainly over expanding social-welfare programmes and redistributing wealth. Republicans are fighting over the fierceness of their loyalty to Trump and their reflexive opposition to whatever Democrats support. If Biden denigrated the vaccines, Republicans would thank God and Trump for their development and perhaps even mandate them.
In a functioning democracy, majorities of people left and centre could vote the Trump cultists out of office. Maybe some will, but Trumpists still seem poised to gain control of the House and Senate in 2022, thanks partly to the gerrymandering of House districts and the Senate's built-in Republican advantage. (The constitution gives rural, underpopulated red states the same number of senators as heavily populated, urbanised blue states.) The enactment of state voter-suppression laws targeting Democratic constituencies – and in some cases, giving Trump Republicans the power to control vote counts – will, in some states, practically guarantee Republican victories, in congressional contests and the 2024 presidential race.
Joe Biden's haplessness may well contribute to Democratic defeats, although he – indeed almost anyone – can easily clear the distressingly low bar for presidential fitness set by his predecessor. But 78 per cent of Republicans believe that Trump actually won in 2020, based partly on lies about irregularities that the Trump campaign knew were false shortly after the election. Trump's true believers are determined to 'stop' the imaginary 'steal' in 2024, and will likely resort to violence once again if they fail. If they succeed, by preventing sufficient numbers of Democrats from voting or simply by tossing their votes, the left will erupt. We can no longer rely on peaceful transfers of power. Faux, show elections and the draconian policing of dissent that keep autocrats like Putin in power may not be probable in America's future, but for the first time in my lifetime, they seem possible.
The challenge for Democrats and moderate, reality-dwelling Republicans is resisting the temptation to retreat and cultivate their gardens. Adaptation is a useful individual survival technique, but, collectively, it threatens democracy when people lapse into tolerating what should be politically intolerable. Autocracies are nurtured less by complacency than resignation.
Wendy Kaminer is an author, a lawyer and a former national board member of the American Civil Liberties Union.
To enquire about republishing spiked's content, a right to reply or to request a correction, please contact the managing editor, Viv Regan.