Texas is sending women back to the Dark Ages
Its new abortion law should be opposed by anyone who believes in freedom.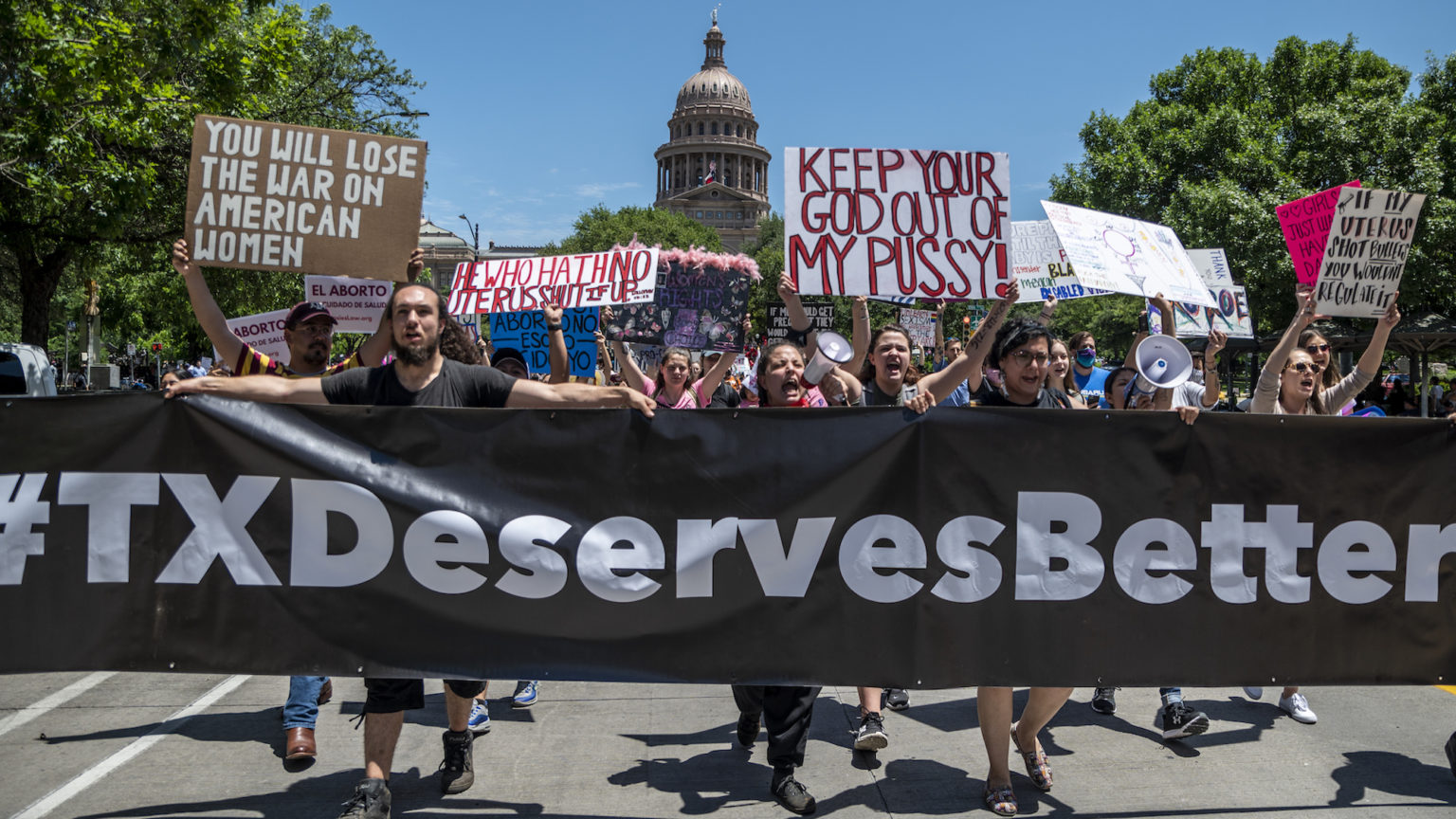 If a woman or girl in Texas gets pregnant and doesn't realise within six weeks, she will now be unable to access abortion services. The US Supreme Court has refused to overrule Texas's so-called Heartbeat Act, which was signed into law by Texas governor Greg Abbott in May and came into effect yesterday. The new rules mean that abortions are only available up to the point when a 'fetal heartbeat' can be detected – usually around six weeks into pregnancy – except in cases of medical emergency.
The Heartbeat Act is remarkably punitive. It doesn't even have an exemption for victims of rape. It is an attack on women's freedom by ill-informed, reactionary politicians.
Indeed, it is even more insidious than other anti-abortion laws that have come before it. It bans abortion, in part, by empowering citizens to snitch on each other. Anyone who suspects that a 'post-heartbeat' abortion has taken place can initiate legal action against those who made it possible. The law targets anyone who 'performs or induces an abortion' or 'knowingly engages in conduct that aids or abets' one – ie, paying for it. Anti-choicers have already set up tip-off lines so that people can report suspected rulebreakers.
Anti-choice politicians and activists like to pretend that they are on the side of science. They say that after six weeks of pregnancy, ultrasound can detect a 'fetal heartbeat'. But according to the American College of Obstetricians and Gynaecologists, at six weeks only 'a portion of the fetal tissue that will become the heart as the embryo develops' can be detected. In other words, it is not a heartbeat at all.
The Texas law also shows stunning ignorance about the workings of women's bodies. (Unsurprisingly, the vast majority of those snapped smiling at its signing were men.) In many cases, the six-week cut-off point will arrive before women even know they are pregnant. Menstrual cycles aren't like clockwork – most women don't suspect they are pregnant until weeks after missing their period.
The law exposes the double standards of Texas politicians when it comes to freedom. Governor Abbott has taken a stand against vaccine passports and mandatory Covid vaccinations for government workers in recent months, all in the name of freedom and autonomy. Now he is cracking down on women's medical rights.
Then there is Texas senator Ted Cruz, another self-proclaimed 'fighter for liberty'. He has been vocal in his opposition to mask and vaccine mandates. He recently told CNBC: 'I believe in individual freedom… I think you ought to have the choice to make your own medical decisions with your doctor.' Yet he is also a prominent anti-abortion campaigner, who has been silent about this new assault on women's rights to make their own medical decisions.
Anti-choice politicians are all in favour of autonomy, it seems – unless it's for women.
Women in Texas aren't just angry – they're scared. The Heartbeat Act will deter many from seeking medical advice. This could have serious ramifications for their wellbeing. It will damage trust in the medical profession. It will make doctors nervous about advising their patients honestly, for fear of being caught by anti-abortion sting operations. Most importantly, it will prevent women from making safe, rational and free decisions about their lives.
To enquire about republishing spiked's content, a right to reply or to request a correction, please contact the managing editor, Viv Regan.