It's time to open up travel
We don't need strict border controls now that we have the vaccines.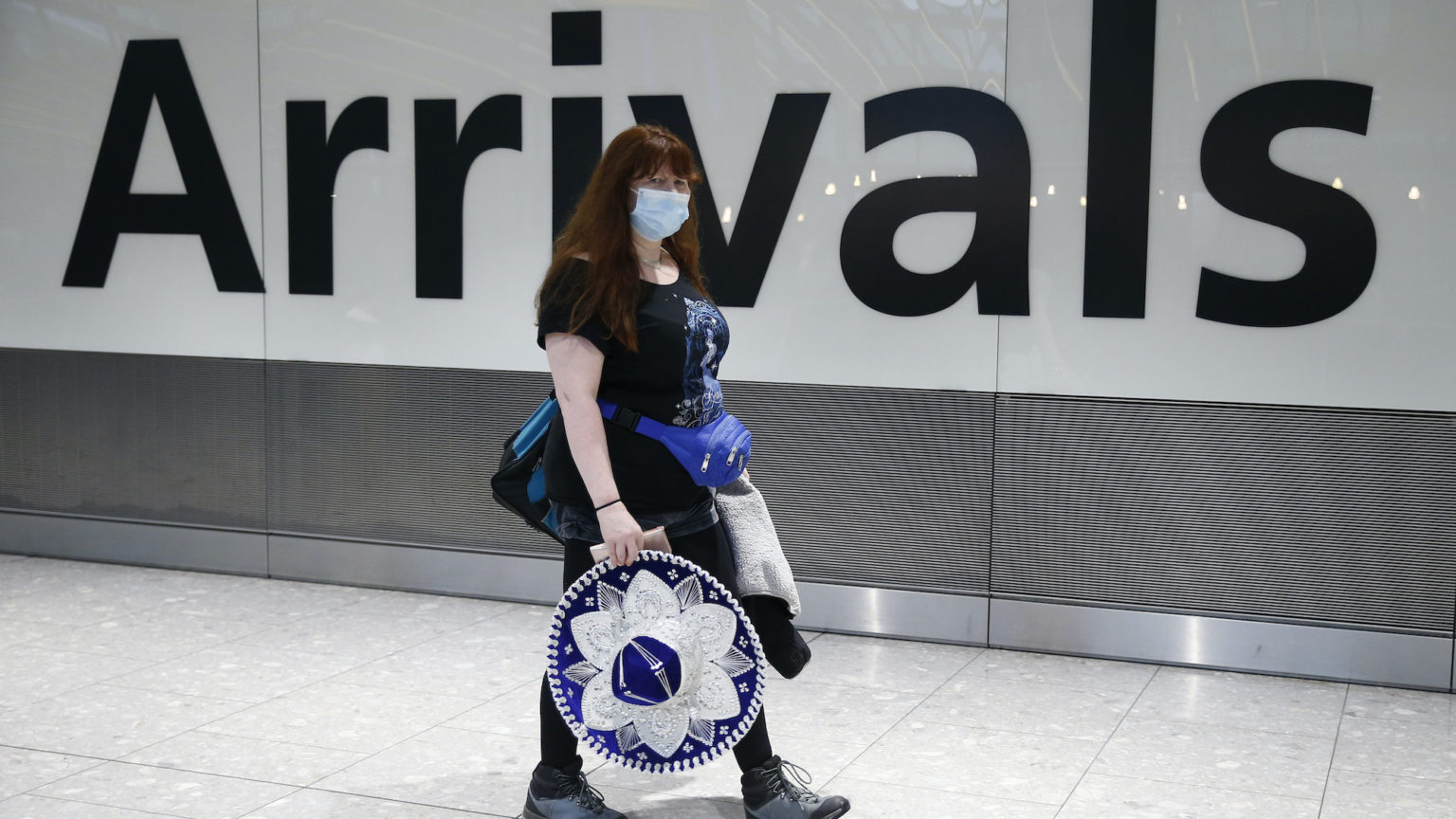 The government removed nearly all domestic Covid restrictions in England on 19 July. With 'Freedom Day' the government signalled that we need to learn to live with the virus. Many people thought this was going to be a dangerous move that risked leading to out-of-control infection, hospitalisation and death rates. So it will be some relief to Boris Johnson that infections fell in the immediate aftermath of Freedom Day and are now, for the time being at least, relatively stable.
Most importantly, Covid death rates are low. This is reassuring. With the vulnerable vaccinated, even very high rates of infection are now unlikely to translate into huge numbers of deaths. Given this, why do we still have to put up with draconian travel restrictions? The travel rules are illogical and inconsistent, and the public-health case for them has essentially disappeared.
Since 19 July children and double-vaccinated people have no longer had to quarantine when returning from amber-list countries. That's a start. But it makes little sense that unvaccinated people who have previously been infected – and therefore have immunity – don't get the same treatment.
More importantly, we need to ask why anyone is still facing mandatory quarantine. And why do we still force everyone, whether they are vaccinated or not, to undergo a series of costly PCR tests to enter the country?
The purpose of testing and quarantining was to help reduce the spread of infection and so prevent rising Covid cases and deaths. That argument may have made some sense a year ago before the vaccine rollout. But the rollout means that infection is much less likely to lead to serious illness or death. And so the benefits of the travel restrictions are now almost non-existent.
The government also claims that restrictions will help stop the spread of new variants, but there is precious little evidence for this. Exhibit A is Australia. It has some of the toughest border controls and quarantine rules in the world. But it has failed to stop the Delta variant getting into the country and spreading.
Any benefits from travel restrictions also need to be weighed up against their huge costs. These include the exorbitant costs to travellers. Of course, poorer families are most affected by the rules. For them, foreign travel has become almost impossible. We should also remember that we are not just talking about holidays here, but also about allowing families who may have been separated for 18 months to reunite.
It goes without saying that the restrictions are ruinous for the travel industry, as well as for domestic British businesses which rely on incoming tourists. There are costs to the public purse from these business losses too, from continued business support to furlough.
The costs of the travel restrictions clearly outweigh their benefits. This may well have even been the case before the vaccine rollout, though it is hard to know as the government has never published a serious cost-benefit analysis of the policy.
It's also worth remembering that many places in the UK have higher case rates than even some red-list countries. In Torbay, in Devon, the seven-day positive test rate is nearly 500 per 100,000 people. But no one returning from a staycation there is forced to quarantine or get a test (and rightly so). So why is quarantine compulsory for people coming back from a week in red-list Sri Lanka, which has a case rate of just 118 per 100,000? Amber-list Italy has a case rate of 71 per 100,000. Poor amber-list Poland is currently reporting fewer than four cases per 100,000. But even fully vaccinated travellers returning from Poland or Italy have to get tested when they get to Britain. People spending time in any of these countries may well represent less of a risk than those staying home.
There is little case for maintaining these draconian legal restrictions on movement to and from the UK. It's time for the government to resurrect our tourism and travel industry, to allow people their hard-earned week in the sun, and to let families reunite after months of separation.
To enquire about republishing spiked's content, a right to reply or to request a correction, please contact the managing editor, Viv Regan.