Opponents of Latin are the real elitists
Classics should not be the preserve of the posh.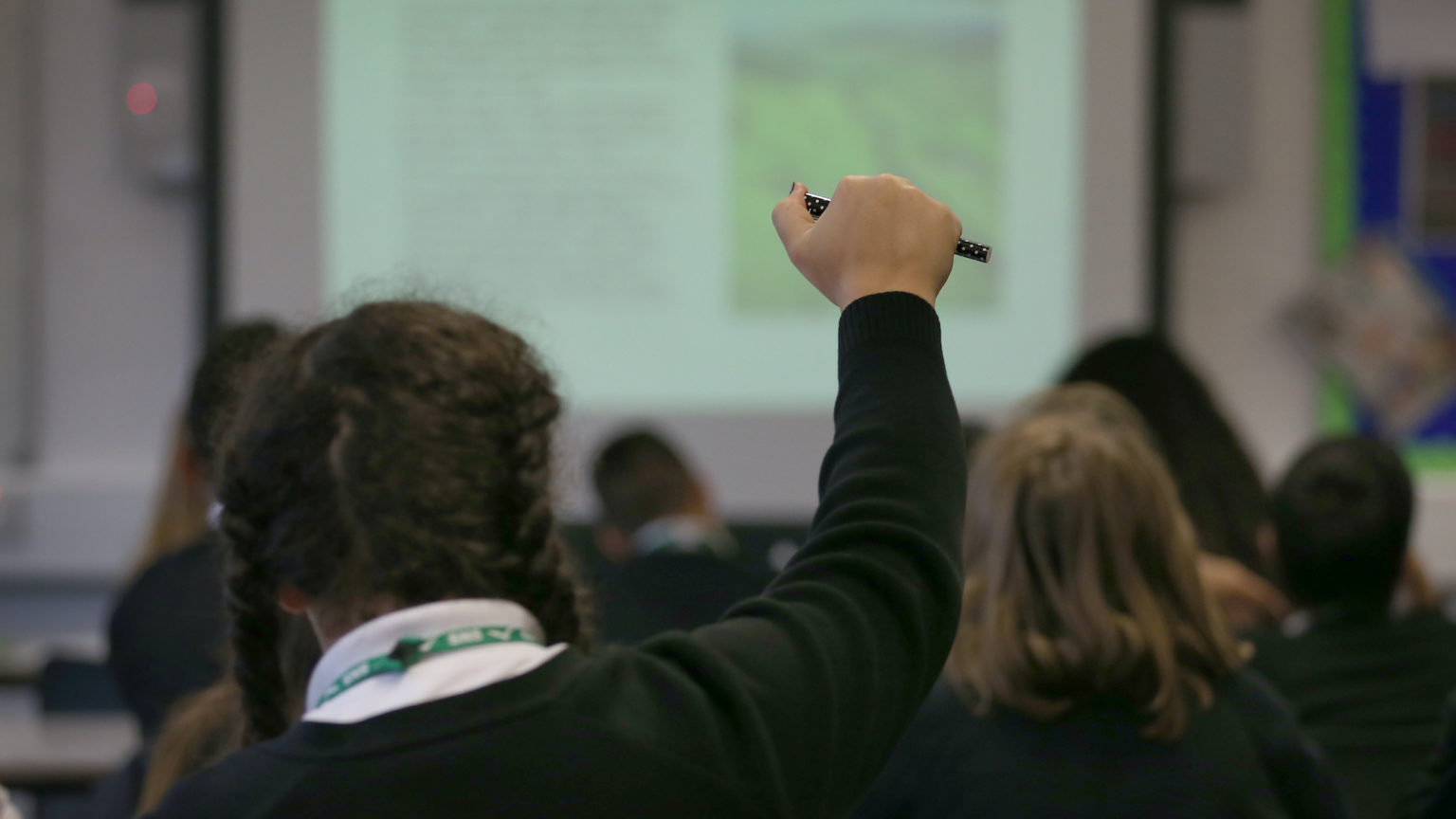 The snobby elitism of the past is rearing its ugly head again.
At the weekend, education secretary Gavin Williamson announced the Latin Excellence Programme – giving £4million to expand the teaching of Latin in secondary schools. Williamson emphasised the egalitarian intentions behind the plan. 'We know Latin has a reputation as an elitist subject which is only reserved for the privileged few. But the subject can bring so many benefits to young people, so I want to put an end to that divide', he said.
The project will be targeted at schools in disadvantaged areas where there is an especially low take-up of Latin at GCSE level. The class disparities are stark. The British Council says less than three per cent of state schools currently offer Latin to Key Stage 3 pupils, compared to at least 49 per cent of independent schools.
The programme has provoked considerable outrage from the liberal-left. Critics of the government say its focus on Latin is a sign of its 'elitism'. But if 'elitism' is the belief that pupils' backgrounds should determine which subjects are appropriate for them to learn, then the Latin Excellence programme looks like a challenge to elitism. Dismissing the idea that working-class kids might enjoy or profit from learning Latin — that is what is really elitist here.
Ex-Liberal Democrat leader Tim Farron tweeted that Latin was a waste of time and only for 'people who are guaranteed successful careers thanks to family connections'. With a dismissive snort, he suggested that Latin's 'only practical application is in understanding some of the dialogue in Asterix books'. Labour front-bencher Jonathan Ashworth chortled along with him, tweeting that there were 'more pressing priorities for Leicester schoolchildren'.
Many of those keen to denounce the teaching of Latin to working-class children were themselves fortunate enough to learn it at school. For comedian Emma Kennedy, who has an A-level in Latin, schools should stop focusing on 'dead languages'. Biologist and TV presenter Alice Roberts testified to the usefulness of her own study of Latin and Greek, before branding the scheme to expand this knowledge as an attempt to 'champion imperialism'. Radio presenter James O'Brien recalled how much he loved learning Latin at school, before dismissing the new scheme, using a Latin quip.
Even those tasked with providing education to children – headteachers and teaching unions – have spoken out against the plans to expand Latin teaching.
The worst thing about this reaction is that it comes from people who should know better. Headteachers, teaching unions and highly educated public figures ought to be cheerleaders for the expansion of knowledge. They should be encouraging young people to embrace hard, abstract subjects that don't have an immediate real-world application. Yet instead, they would rather politicise the curriculum to score cheap points against the government.
Latin is an excellent subject and all who take it are fortunate – no matter what their ability. It gives an ideal grounding in the elements, structure and rules of all languages – ancient and modern. Much of the most important literature in the world is written in Latin or Greek. It is an intrinsic part of the vocabulary of science and law. Knowledge of the classical languages is invaluable in the study of history – not only for decoding texts, but also for the insight it grants into the culture and disposition of ancient civilisations. About two-thirds of the words in modern English have Latin roots, too.
During the Dark Ages, when most Europeans could no longer understand Latin and Greek, the great gains of classical civilisation were lost. This was an age of extreme elitism. The hegemony of the Medieval church was sustained because most people could not speak Latin.
A similar principle applies today. Earlier this year, research by the Social Mobility Commission found that senior civil servants sometimes break into Latin so that they can't be understood by outsiders. The civil service is today even posher than it was in the 1960s.
Such elitism is a scourge on society. Genuine progressives once believed that ordinary people should be given access to the full spectrum of knowledge that was once reserved for the powerful. Today's liberals no longer believe in this cause. They are increasingly bewitched by the identitarian doctrine that people should make a virtue of the circumstances of their birth and try not to transcend them. Having pulled up the ladder behind them, they now tell those left behind what is good for them. And so poor kids are told they don't deserve intellectual riches like Latin.
Latin is not a 'dead' language. But the bigotry of low expectations among today's cultural gatekeepers might just kill it off.
Gareth Sturdy is a physics adviser and former teacher.
To enquire about republishing spiked's content, a right to reply or to request a correction, please contact the managing editor, Viv Regan.