Sean Connery and the war on 'toxic masculinity'
Giants like Big Tam represented a working-class outlook which has been remorselessly attacked by the elite.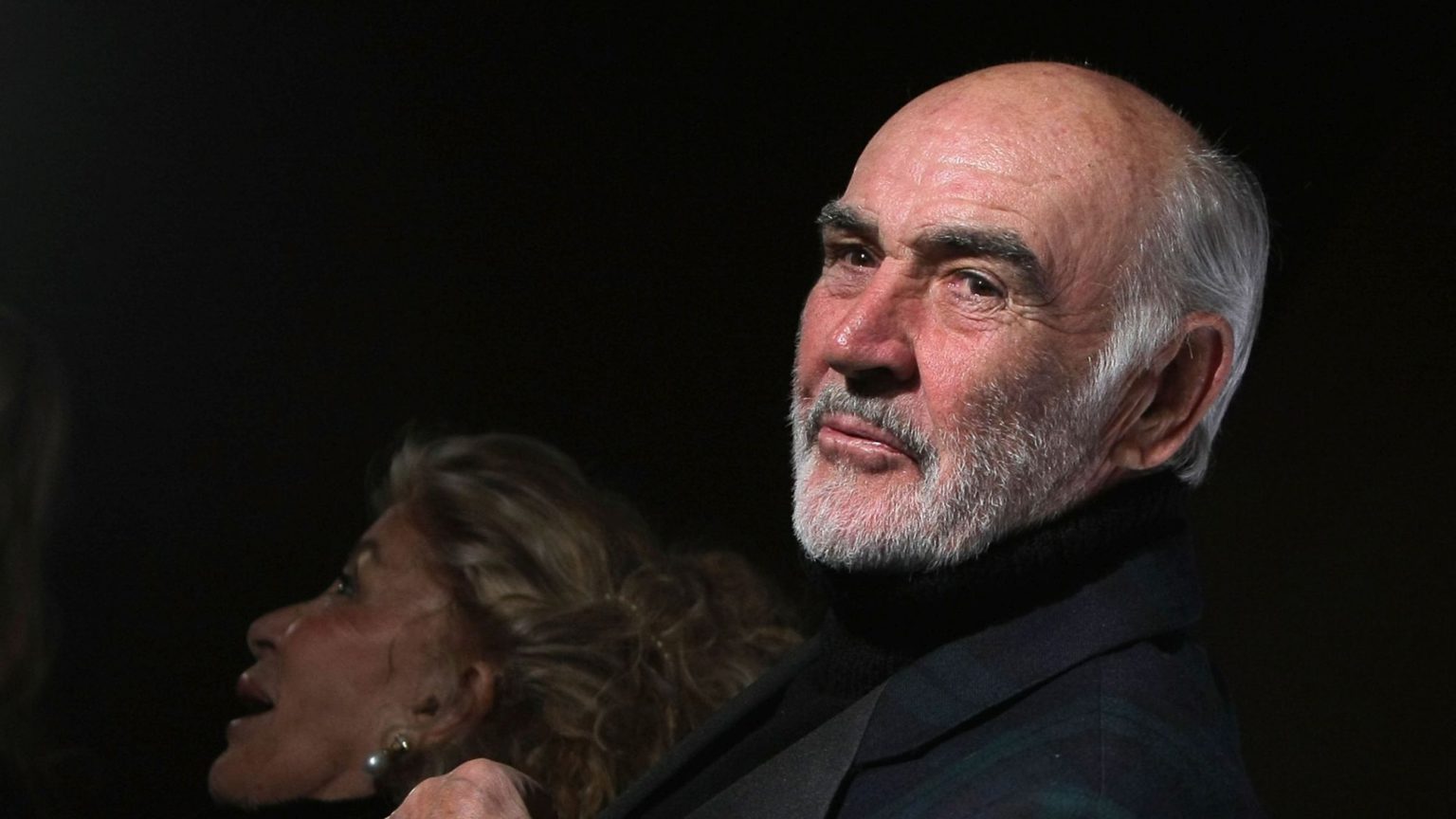 There have, quite rightly, been many obituaries written, and quotes sought from the great and good, to mark the passing of screen legend Sean Connery, who died last week at the age of 90. But few were as politically self-aggrandising or as disingenuous as that of Scotland's first minister, Nicola Sturgeon.
Apparently, on hearing the news of Connery's death, Sturgeon was 'heartbroken'. I very much doubt the sincerity of her sentiment, not because she does not have a heart but because everything that Connery represents is everything that she hates.
Sturgeon is also quoted as saying he was an example of a working-class boy made good, through 'talent and sheer hard work'. But such a banal comment does not even begin to tell the story of the significance of 'Big Tam' to the public.
The projected values of Connery (especially his most famous role as James Bond) were symbolic because they were endemic among ordinary Scots of that generation and were also to be found in spades in their legendary political and cultural leaders. Take giants like Jock Stein, Celtic Football Club's European Cup winning manager. Or Liverpool's iconic and quotable manager, Bill 'If you are first you are first, if you are second you are nothing' Shankly. Or Scottish miners' leader, Mick McGahey. All embodied profoundly working-class values of loyalty, straight-talking and dignity.
These men could command a room simply by their presence. They were determined, single-minded and driven. Their authority was won because they shot from the hip and were uncompromising in their desire to succeed, and so they inspired success in others. Their commitment to their causes demanded the same commitment from others. They were opinionated, ambitious, ruthless and strong-minded.
They are the very values and attitudes that the Scottish political class has been trying to strip away from working-class people for decades, under the guise of a progressive war on 'toxic masculinity'. This ongoing assault on the Scottish public is perfectly summed up in the recent authoritarian Hate Crime and Public Order (Scotland) Bill, which criminalises private thought.
The political and cultural elite in Scotland does not deserve to bathe in the glory of cultural giants like Connery precisely because they have done so much to discredit and criminalise the values they embody.
The only way the elite can claim the likes of Connery and his ilk is to strip them bare of everything they represent to ordinary people. Today's post-political elite would rather celebrate the superficial, such as diversity, representation and inclusion.
Of course, the elite attack on the straw man of toxic masculinity is as destructive and patronising to women as it is to men. It is less an attack on men, and more an attack on core values.
The outlook of these core values may well be on the defensive in public life, but it is one that is shared by millions of ordinary people. So, today it is worth celebrating those who embody it best because arguably it will be even more important tomorrow.
Alex Cameron is a writer and designer based in Madrid. Visit his blog here.
To enquire about republishing spiked's content, a right to reply or to request a correction, please contact the managing editor, Viv Regan.