Censorship on campus hasn't gone away
Our universities are defending free speech for some people but not for others.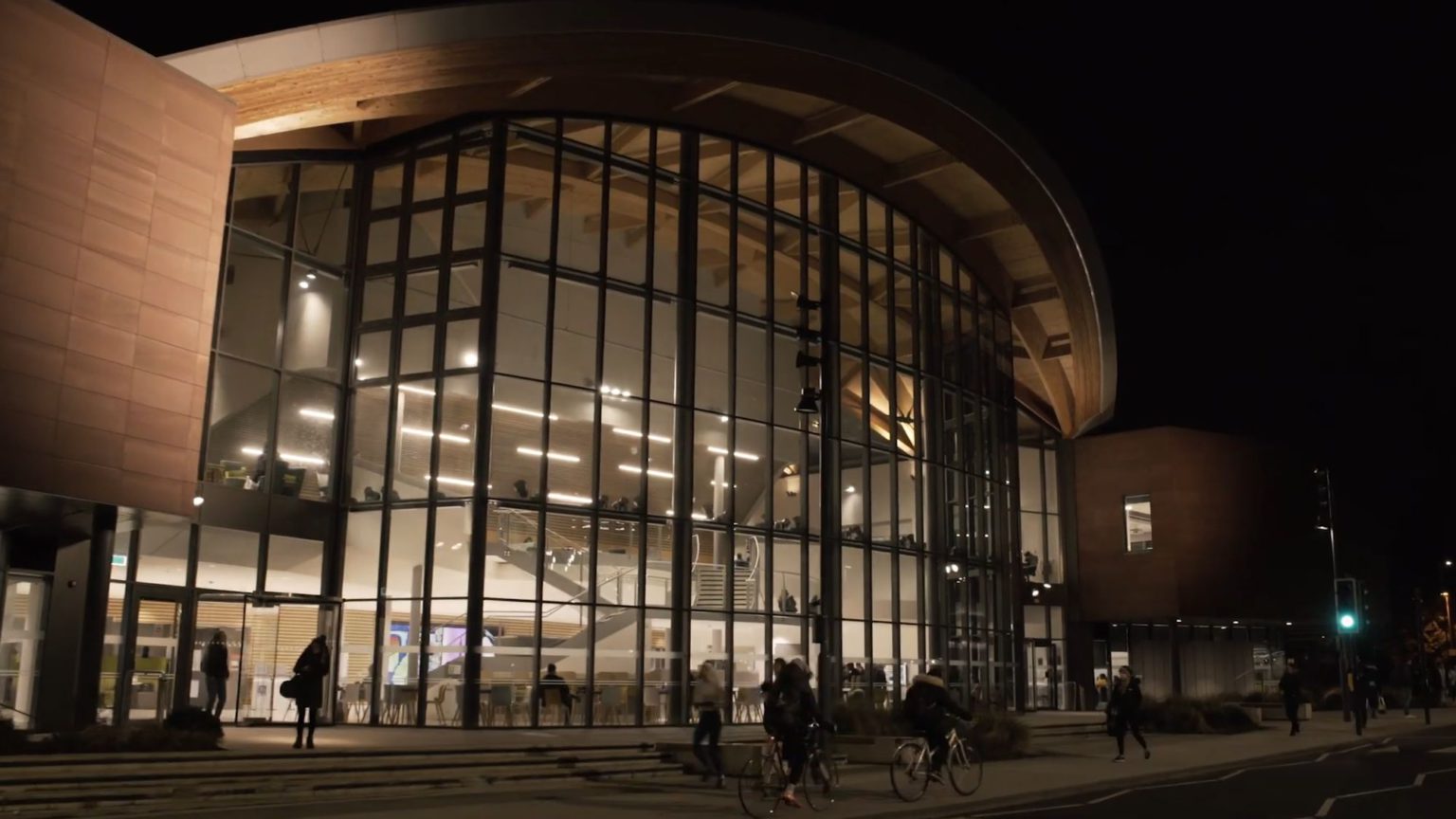 A good test of a commitment to freedom of speech is a willingness to stand behind people spouting foolish, unpleasant and at times poisonous views. On this view, events last week at Warwick University entitle the university to at least a small pat on the back.
One of its sociology academics, Goldie Osuri, whose research lies, in her own words, 'at the intersections of Political Sociology, Critical Social and Cultural Theory, Critical Race and Whiteness Studies', courted controversy in a university presentation. Last year's attack on anti-Semitism within the Labour Party had, she insisted, been a put-up job. It had been the work of a shadowy Israeli lobby, which sought to discredit support for the Palestinian cause by all means possible, including exercising undue influence over the news reports provided by the BBC.
The university's Jewish-Israeli Society and the Union of Jewish Students, sensing, with some justification, a paranoid conspiracy theory of a kind rather common these days, formally complained. Warwick investigated, but dismissed the complaint, concluding that what Dr Osuri had said 'opened up the space for dialogue and discussion as would be expected in an academic environment and that the statement made in the lecture holds within the principles and values of tolerance and free speech'. The complainants appealed, but without success: the university's provost saw no reason to take the matter any further.
The Union of Jewish Students is sore about the decision, but it is wrong. Dr Osuri may be entirely misguided and her views very unpleasant, but this is no reason to discipline or silence her. She had every right to say what she did, however silly, and the only proper response from her university was to support her, as it did. For their part, Warwick students are for the most part sensible enough to recognise noxious nonsense when they hear it, and there is no need for the university to give them any protection from being exposed to it.
At first sight this seems unalloyed good news, particularly as it comes only a couple of months after Cambridge University equally justifiably sent away with a flea in their ear a number of people calling on it to do something about Dr (now Professor) Priyamvada Gopal, an academic historian with curious views on a lot of history and an an apparent hatred for anything associated with 'whiteness'. The university, it said, 'defends the right of its academics to express their own lawful opinions which others might find controversial and deplores in the strongest terms abuse and personal attacks'.
But… there is a but. In both these cases the views expressed – dislike of Israel, and support for a highly unattractive form of racial identity politics – were of a kind that attract a great deal of sympathy among academics and university administrators. Given that universities are constantly under attack for cavalier attitudes towards freedom of speech, one suspects that both cases were seen by the relevant administrations, and their marketing departments, as golden opportunities to set the record straight without ruffling too many academic feathers or offending anyone who seemed important. It remains to be seen whether we will see something similar when there is another free-speech controversy and these convenient features are lacking.
With Warwick, the omens are not good. The institution got an overall Red in spiked's 2018 Free Speech University Rankings. In 2015 a secularist refugee from Iran, invited by a humanist student society, was No Platformed by the Warwick students' union on the basis that her atheism was 'inflammatory' and would incite hatred against Muslims. That decision was eventually reversed, but only grudgingly and after a furore had erupted, led by the likes of Richard Dawkins.
Continuing the story, two years ago the university went to great lengths to get rid of a number of foolish male students who had shared among themselves puerile and unpleasant jokes about rape, despite the fact that, as pointed out by Joanna Williams on spiked, this had all happened on an entirely private groupchat and had only been publicised when a member of the group incautiously drew his girlfriend's attention to the messages.
As if this wasn't enough, there was a minor but very telling episode on Warwick's campus last November. One of the recurring symbols of the present Hong Kong protest movement is the use of pig masks and pig-shaped head coverings. With the university's permission, sympathisers with the people of Hong Kong erected a wall and pasted protest slogans on it, together with, unsurprisingly, a picture of a pig.
One would have thought this an obvious exercise of free speech. As in the case of Dr Osuri, this was exactly the kind of thing that 'opened up the space for dialogue and discussion as would be expected in an academic environment'. Warwick, however, clearly thought otherwise. After three Chinese student societies complained about the display, saying that Japanese soldiers 80 years ago had referred to Chinese people as pigs (and also that the wall contained 'misleading information'), the university issued a statement. While it fully supported freedom of speech for the pro-Hong Kong demonstrators, it was, it said, 'also mindful of the concerns of all other members of the community'. Within hours, security had been sent round with unambiguous orders to take the pig picture down.
The ball is now firmly in Warwick's court. Next time a historian on campus seeks to defend the British Empire, or a speaker frankly expresses scepticism about transgender identity, it has every chance to confirm its commitment to freedom of speech. If it wants to save embarrassment, it can no doubt get its spokesman to say that even though the university administrators and senior professors all personally disagree with the views expressed, the university believes in free speech and stands solidly behind people's right to express themselves.
Over to you, vice-chancellor.
Andrew Tettenborn is a professor of commercial law and a former Cambridge admissions officer.
Picture by: YouTube.
To enquire about republishing spiked's content, a right to reply or to request a correction, please contact the managing editor, Viv Regan.