Brexit is the right thing to do – and it's not done yet
The Withdrawal Agreement that Boris signed remains the EU elephant in the room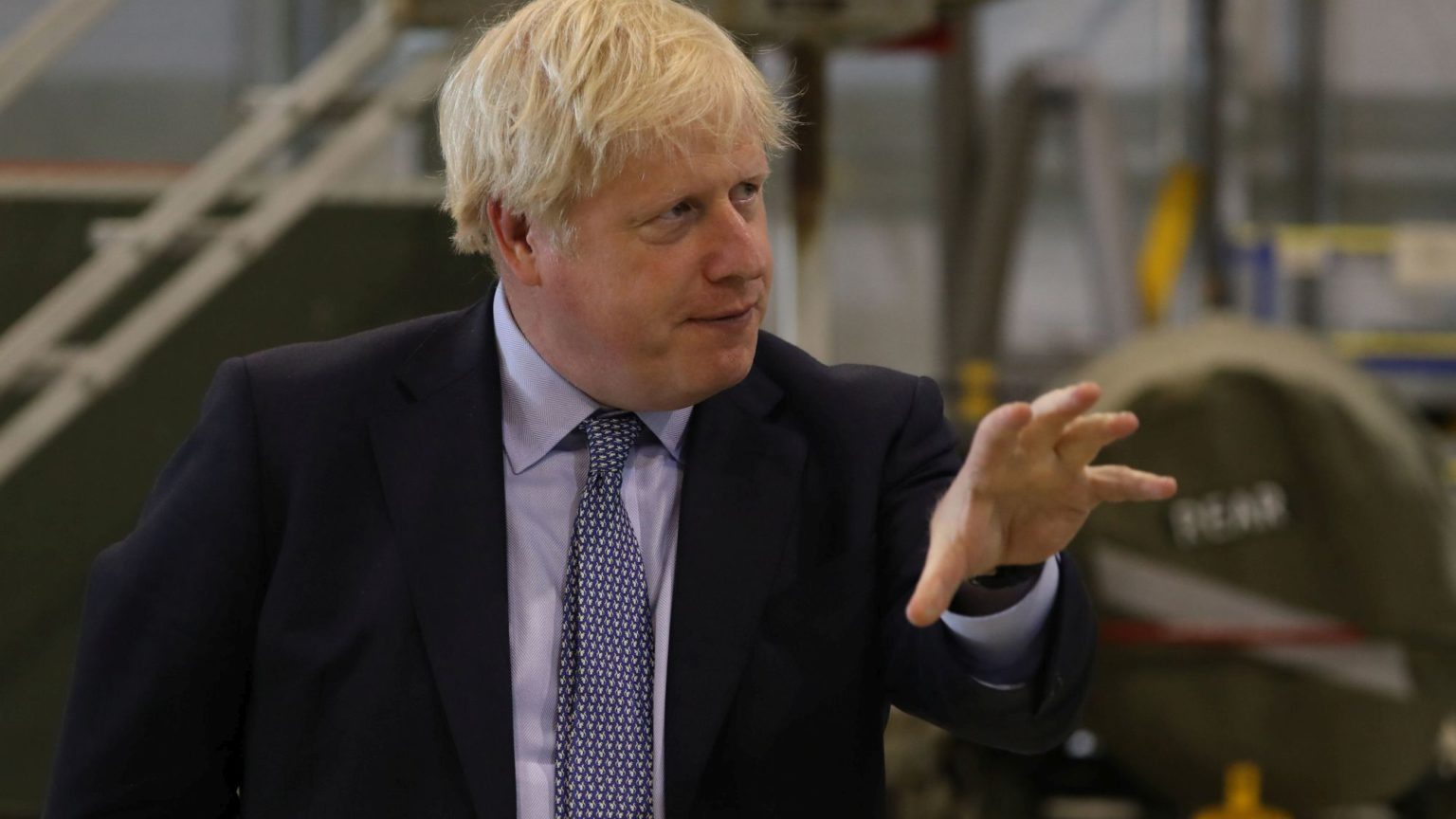 As the clouds of the coronavirus crisis begin to break – if not exactly clear – Brexit is looming back into view. Two things should now be clear. First, that Brexit is the right thing for the future of British democracy. And second, that Brexit is not yet entirely done.
Britain formally left the European Union on 31 January. We are now going through the 'transition period' during which the UK remains under EU rules. That transition is due to end on 31 December, and the battle is on to decide the future shape of UK-EU relations. There are almost daily reports of diplomatic breakdowns and more dire scaremongering about what a 'No Deal' Brexit might mean.
Although it is easy to tune out all of this boring politicised blather, it is important to keep the fundamentals in focus.
The EU response to the coronavirus crisis confirms that Brexit is the right thing to do. EU leaders and cheerleaders have tried to portray the proposed €750 billion recovery fund as proof that their grand European project is alive and well. In fact, it is unlikely to make enough difference to avoid a deep EU recession, and the bitter rows that preceded the deal confirmed that the EU is deeply divided between its wealthier northern member states and their even more deeply indebted southern 'allies'.
Brexiteers have been breathing sighs of relief that the UK has dodged paying perhaps €60 billion to the EU, which would have been our share of the recovery fund. (Things have now reached the point where Ireland, despite having among the biggest per-capita debts, is now expected to be a major contributor to EU funds.)
But, as ever with the fight for Brexit, democracy and sovereignty are even more important than economics. And the Euro elites' response to the crisis confirms that, for them, the solution to every problem is more political as well as economic integration, an ever-closer union that overrides the independence of national democracies.
The unelected, unaccountable European Commission is now borrowing billions, as if it was a national government, to be loaned or granted to member states with strict conditions as to how they spend it. EU leaders such as Germany's chancellor Merkel, France's president Macron and European Commission president von der Leyen showed in table-thumping late-night meetings that they will brook no opposition to their project – when the Netherlands objected to being told to pay billions more to bail out Italy, Greece and Spain, the Dutch found themselves loudly accused of acting like 'Brexit Britain'.
Of course, the shaky state of the EU means that 'the project' will not easily succeed. But the fact that the EU elites' response is always to press for more supra-national powers and less national democracy demonstrates again that we were right to vote to leave. Little wonder that there are new attempts to launch similar '-exit' movements elsewhere.
Let's remember that Brexit is right – and be clear that the battle for a real Brexit is not yet finished. Between now and the end of the transition period, the Remainer elites in Westminster, Whitehall and big business will be fighting a rearguard action for a deal that keeps the 'independent' UK effectively caught within the rules of the European Single Market and Customs Union, with no vote, no voice and no veto.
So far, Boris Johnson's government and its chief negotiator David Frost have stood firm and refused to make the concessions that the EU's Michel Barnier is demanding on issues from fishing rights to a 'level playing field' – aka, the UK abiding by EU rules post-Brexit. Frost has been clear that national sovereignty is the key issue for Britain, and that the government is prepared to leave with no deal – or as they now call it, an 'Australian-style' deal – rather than give up our right to control our own waters and laws.
This contrasts starkly with the defeatist attitude of our former Tory Remainer PM, Theresa May, and her arch-Remainer 'Brexit negotiators' who were really on the side of the EU. The government seems to have grasped that the only possible way to get the EU to agree a simple trade deal with no political strings attached is to make the Euro elites believe we are serious about a real Brexit, come what may.
But if that does not happen and we finally leave with no deal on 1 January 2021, there remains a Euro elephant in the Brexit room. That is the Withdrawal Agreement and the accompanying Political Declaration, which Boris signed last autumn. Even an 'Aussie-style' no-deal Brexit will not in itself free us from the long tentacles of this binding international treaty. The government needs officially to tear up the Withdrawal Agreement to make Brexit mean democracy and sovereignty.
As some of us warned at the time, the Withdrawal Agreement that Boris signed is not a real Brexit. It incorporated around 95 per cent of former PM Mrs May's infamous 'surrender treaty' – the sort of capitulation nations might sign after losing a war – which had been roundly rejected by both parliament and the people.
As legally constituted, the Withdrawal Agreement would restrict Britain's ability to act as an independent nation, deciding our own economic and political future. And worse, the accompanying Political Declaration commits the UK to agreeing a 'level playing field' that would mean obeying EU rules on everything from tax and trade tariffs to state aid for industry, and signing up to the EU's increasingly centralised defence system.
Some might point out that, unlike the Withdrawal Agreement, the Political Declaration is not legally binding. But it's not that simple (when is it ever, with the EU bureaucracy?). Article 184 of the Withdrawal Agreement requires the UK to use 'best endeavours, in good faith' to do a deal in line with the future outlined by the Political Declaration. If the British government is accused of breaching that duty – by refusing to toe the EU line – then Brussels can haul Britain before a fixed arbitration panel made up of EU appointees and Remainer UK judges.
Worst of all, the ultimate say on anything that relates to EU law – ie, just about anything to do with Brexit – will remain with the European court. If the Euro judges decide a UK law goes against the Political Declaration then, under Articles 170-175 of the Withdrawal Agreement, UK courts will have to throw that law out, no matter how many elected MPs passed it in our parliament.
The Political Declaration was set up as a trap for the UK – and an effective death trap for British democracy. When it came to December's General Election, Johnson gave in to pressure from Brexiteers and made a Conservative manifesto commitment to seek a simple free trade deal with the EU, avoiding any future political alignment. That would effectively negate the Withdrawal Agreement. It was on that basis that Boris won his resounding majority to 'get Brexit done'.
Yet despite that commitment, and the firm line Frost and Co have apparently taken in talks since then, the fact is that the Withdrawal Agreement Boris signed remains written into international law – along with its commitment to abide by the Political Declaration that maps out a craven future for the UK. We might recall that Boris once dismissed May's surrender treaty on which this is all based as meaning 'vassal state' status for Britain – before he voted for it at the third time of asking.
To enquire about republishing spiked's content, a right to reply or to request a correction, please contact the managing editor, Viv Regan.