Oh get lost, Harry and Meghan
Even during the Covid-19 crisis, these woke royals can't stop droning on about themselves.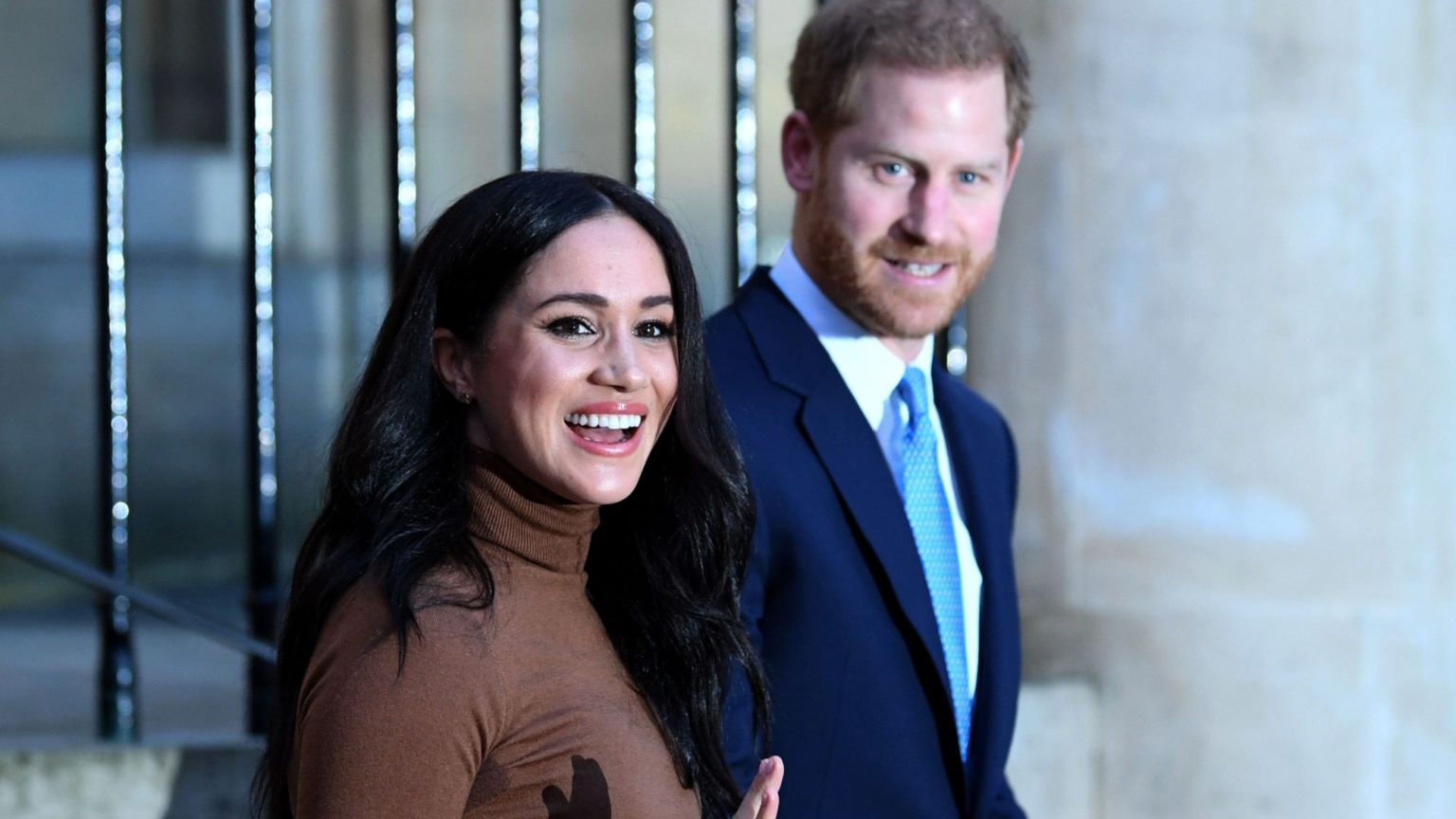 Talk about tone-deaf. As people in the UK rally together to tackle Covid-19, here come Harry and Meghan firing yet more shots in their ceaseless war against the tabloid press. The Barefoot Prince and the woke Wallis Simpson have loathed the tabloids for ages, mainly because they don't bow and scrape before the couple's every PC utterance or gush over their eco-activism. Oh, and also because they're read by riff-raff – by 'gammon' and Brexiteers and men with tattoos on their forearms – and our Vogue-editing, Davos-attending woke superiors can't possibly be associated with such people. But even for H & M, bashing the tabloids during a global crisis seems spectacularly morally illiterate.
The runaway royals popped back into the British public consciousness yesterday essentially to remind us how much they loathe us. In a statement whose smugness is entirely out of proportion to its eloquence – seriously, Sussexes, employ better copywriters – the right-on royals announced that they are ending all cooperation with four British newspapers. The Sun, the Mirror, the Mail and the Express. What an interesting selection of papers to shit all over! H & M could have saved themselves and their amateurish copywriter a lot of time by just issuing a statement saying: 'We don't speak to newspapers read by the lower orders.'
Their justification for erecting a haughty cordon sanitaire around the tabloid press is that it has been mean to them. The rest of us call this criticism. The couple slam the papers for publishing 'distorted, false or invasive' stories about them, all because 'salacious gossip boosts advertising revenue'. That's big talk coming from a duchess who has reportedly given her friends the green light to make statements and push stories to certain sections of the media. When redtop journalists do it, it's 'salacious gossip'; when Meghan reportedly does it, it's clever PR. She's better than you, you see.
It's hard to avoid the conclusion that H & M just don't like criticism. Their statement says they think critical debate is fine, but it sounds about as convincing as when a Tory MP's wife stands next to her husband who's just been exposed as having a fling with his 21-year-old secretary. Sure, the tabloids have dug into Meghan's past and published a letter she wrote to her father. (Ill-advisedly, Meghan has brought a legal case against the Mail on Sunday for publishing that letter, which strikes some of us as a deeply intolerant attempt to meddle with the freedom of the press.) But what the tabloids have also done is mock H & M's woke pretensions and hypocritical antics. You can't help but think that their new, snooty policy of 'zero engagement' with such papers is a kind of punishment for their temerity in criticising the world's wokest couple.
The truth is, though, that a lot of the criticism has been deserved. The regressive left and Twitterati might fawn over Harry and Meghan as the ideal royal couple with all the cringe-inducing excitably with which courtiers once prostrated themselves in front of Marie Antoinette. But the more rebellious tabloids – lots of irony here – are right to draw attention to Harry and Meghan's lavish lifestyle, eco-excesses, and penchant for rubbing shoulders with the rich and right-on. That Meghan lectures us from the pulpit of Vogue about our carbon footprint and then flies on a private jet to Elton John's swanky pad in France is a matter of public interest. That Harry gave a barefoot speech at Google's climate-change conference in Sicily for which 114 private jets flew in and numerous superyachts were docked nearby is worthy of commentary. And criticism! This is the new filthy rich, the new elites, the new establishment, and if the tabloids want to puncture their cant and bluster, then I'm 100 per cent behind that.
That Harry and Meghan mix with the spectacularly wealthy and jet around the world while simultaneously decreeing that they will never again speak to the little people's newspapers tells us something important about wokeness. It confirms that it is, if anything, even more snooty than older forms of monarchism. Its identitarian obsessions, its penchant for PC censorship, and its belief that the plebs must constantly have their 'awareness raised' makes the woke ideology an incredibly elitist affair. Indeed, contrast the queen's ongoing sense of duty during the Covid-19 crisis, as captured in her stirring address to the nation, with Harry and Meghan's narcissistic, conceited pursuit of the tabloid press, and I think you'll get a very good sense of how out out-of-touch and up their own arses these right-on royals are.
Brendan O'Neill is editor of spiked and host of the spiked podcast, The Brendan O'Neill Show. Subscribe to the podcast here. And find Brendan on Instagram: @burntoakboy
To enquire about republishing spiked's content, a right to reply or to request a correction, please contact the managing editor, Viv Regan.