Sovereignty must be a red line in the trade talks
The UK's tough stance in the Brexit talks is welcome. But we've been here before.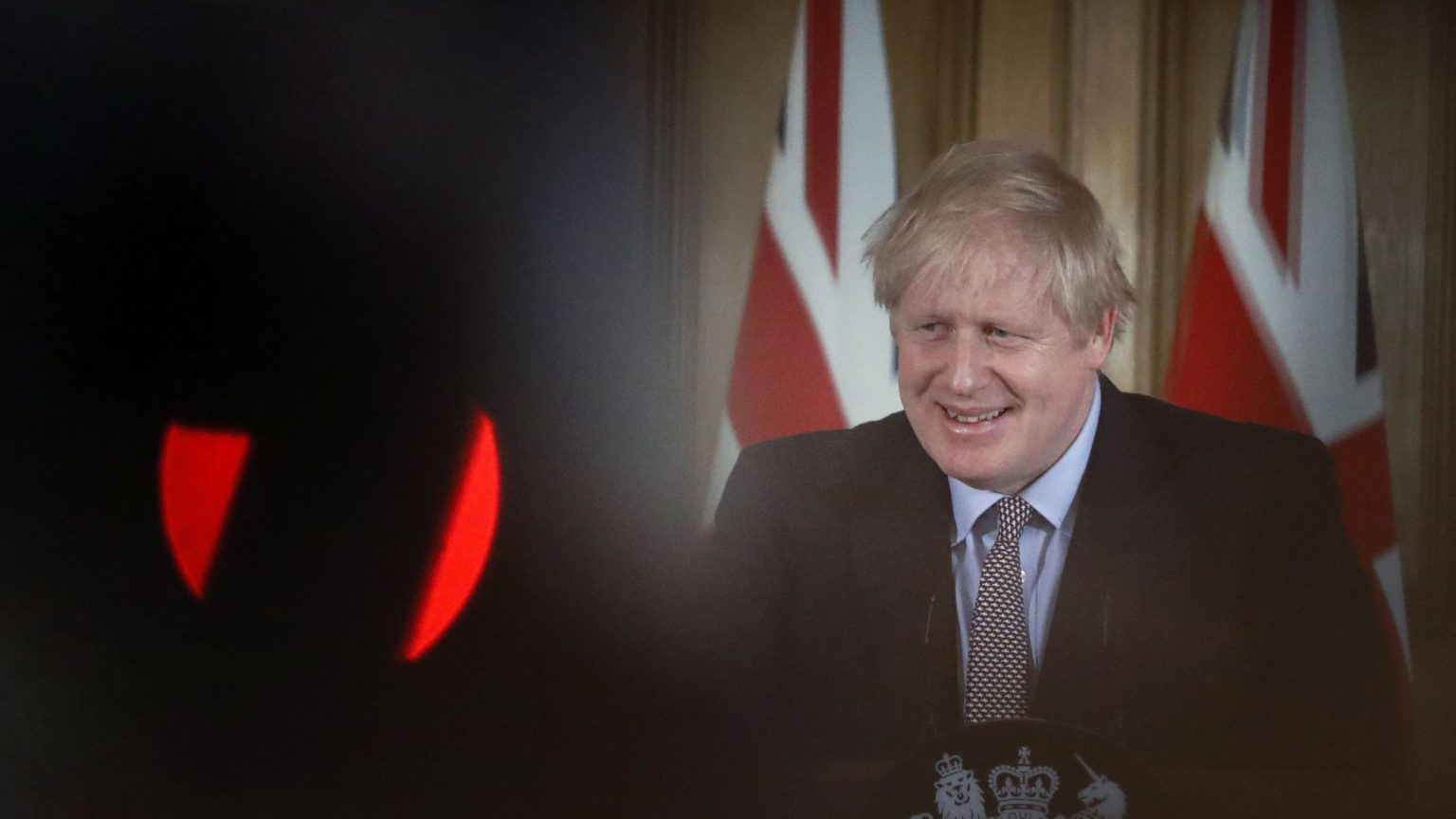 Trade talks with the EU began officially this week. Emboldened by a huge election victory, the government is taking a far tougher line on Brexit than it did before the December election. The government published its negotiating mandate last Thursday. On the same day, Michael Gove, now charged with delivering Brexit, told parliament that the UK will refuse to give away any sovereign powers in return for a trade deal. He even threatened that Britain could walk away from the table if a deal had not taken basic form by June 2020.
This is good news, especially for those of us Brexiteers who had reservations about Boris Johnson's Withdrawal Agreement. This is the strongest statement yet that the government intends to enact Brexit in full, rather than sell it out in exchange for any slight perceived economic gain.
But we must be careful not to celebrate too soon. In a sense, we have heard this all before. Theresa May's defiant language – 'No Deal is better than a bad deal', and 'I'm going to be a bloody difficult woman' – initially encouraged those of us hankering after a full Brexit. In the end, of course, things ended up rather differently.
But there is one obvious and crucial difference between Johnson's position and May's – his large parliamentary majority. And this gives us reason to be optimistic.
One of the main weaknesses of May's negotiation strategy was the fact that nobody in the EU, or even in the government, really believed that the UK would ever attempt a No Deal exit. This was partly a failure of government self-confidence – May and many of her ministers had bought into the idea that No Deal would be catastrophic. But more than anything, it was a result of the fact that the government had lost its majority to a resurgent Labour Party. Despite the fact that Labour promised its voters it would respect the Leave vote, it did not take long for Labour to be consumed by anti-Brexit mania. The possibility that the government would walk away from negotiations was totally neutralised, and negotiators in Brussels took advantage.
In stark contrast, the current government is far more secure. Remoaner forces have been defeated and discredited. Brexiteers, as well as those Remain voters who accepted Brexit, are in the political ascendancy. Just look at the cabinet: all four great offices of state are now held by Leavers.
There remain reasons to be vigilant, however. Though the government has floated the possibility of trading on WTO terms, this could easily be read as playing to the gallery. The government's official guidelines, in fact, say that the basis of trade in that scenario would be the 2019 Withdrawal Agreement. This is the same treaty which, to take one example, blocks the UK from intervening in its own economy with state-aid measures. And though it is reassuring that the government says this looser trade relationship could resemble that between Australia and the EU, the overall position is somewhat vague. There is enough wriggle room for the government to justify a number of concessions as consistent with its stated aims.
Overall, the government's tough talk is to be welcomed. Sovereignty must not be sold off in return for frictionless trade. This must be an essential red line in the negotiations. Reclaiming sovereignty was one of the fundamental motivations of the Brexit vote. If the government were to allow British policies to be decided in Brussels even after leaving the EU, the whole Brexit project would be fundamentally undermined.
This is why it is so important to hear Boris Johnson saying he will now seek to amend some of the Political Declaration, which the government signed up to in December 2019 alongside the Withdrawal Agreement. Johnson says he wants to remove any clauses which compromise British sovereignty.
There is no reason not to pursue a full Brexit. But we must ensure that the government stays true to its word.
Paddy Hannam is a writer. Follow him on Twitter: @paddyhannam
Picture by: Getty.
To enquire about republishing spiked's content, a right to reply or to request a correction, please contact the managing editor, Viv Regan.