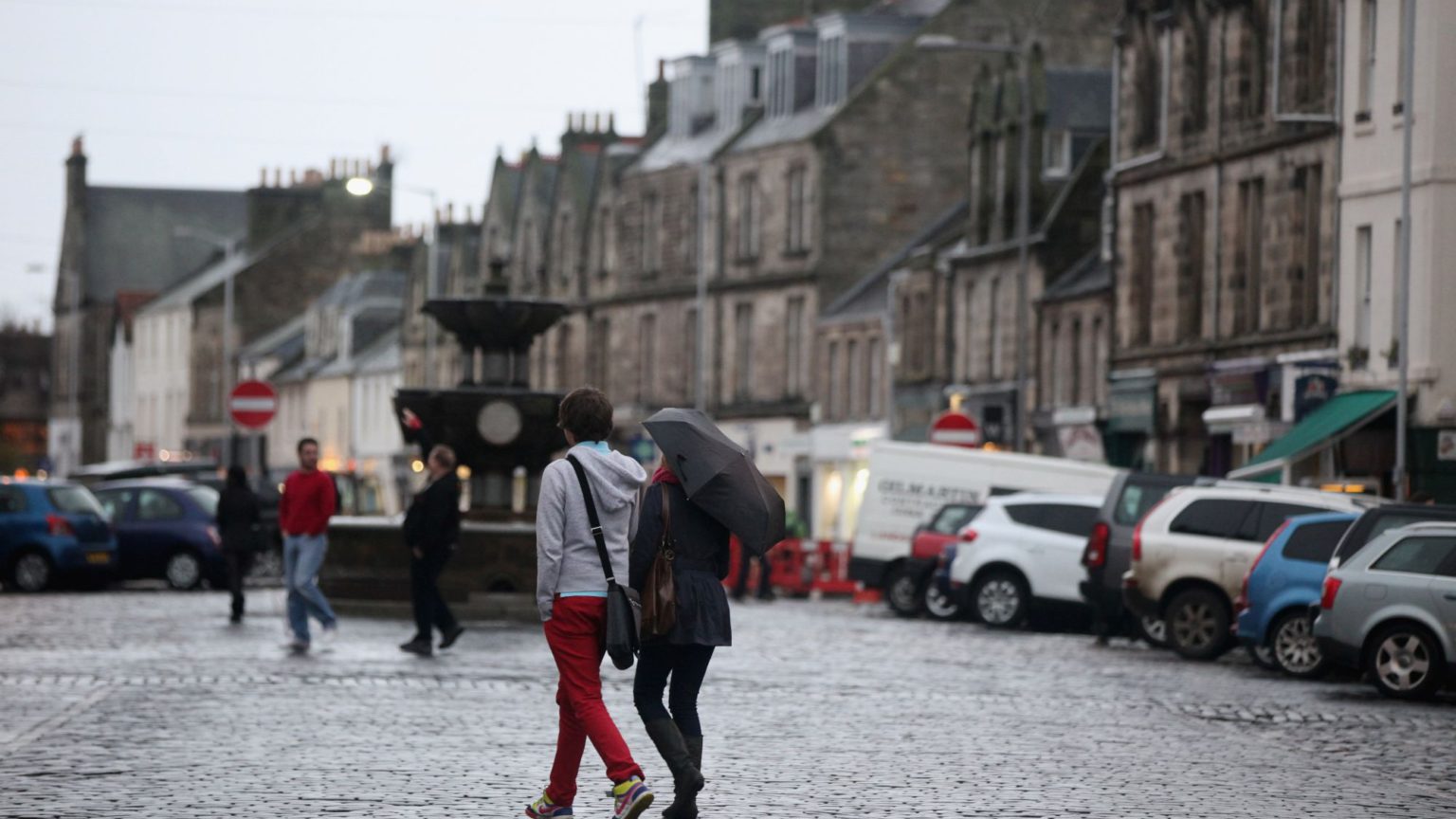 No tuition fees? No thanks
How the SNP's no-fees policy is harming Scotland's young people.
Attempting to entice the electorate with freebies was a prominent part of the Labour Party's General Election campaign. Yet although the electorate rejected Labour, the popularity of its pledge to abolish university fees has prompted some to suggest that university education in England, Northern Ireland and Wales should be as it is in Scotland; namely, free.
In truth, however, Scotland illustrates the danger of taking the offer of free higher education at face value.
Since 2008, the Scottish government, led by the Scottish National Party, has provided free tuition for Scottish domicile and EU students attending Scottish universities. It also sees this policy as a way to expand HE participation among the most socially disadvantaged. But despite SNP headlines that the number of Scottish students in post-compulsory education is at an all-time high, drilling down into the data tells a very different story.
According to public-spending watchdog, Audit Scotland, only one fifth of applicants who attended the elite Edinburgh University and St Andrews University in 2015 came from Scotland. UCAS statistics for 2018-19 indicate that the number of Scottish students attending Scottish universities declined by four per cent in comparison with 2014.
This is a long-term trend. Since 2010, the proportion of offers to Scottish students from Scottish universities has consistently fallen. One in five Scottish students did not receive an offer from a Scottish university in 2015. In contrast, offer rates to RUK (Rest of UK) and non-EU students have increased by on average 11 per cent between 2010 and 2015.
The SNP has overseen a period of marked disinvestment in the Scottish higher-education sector. A recent Public Funding Observatory Report, produced by the European Universities Association (EUA), has suggested that levels of public funding in Scottish universities are in 'sustained decline', and are as low as sector levels in Italy, the Czech Republic and Serbia.
Far from widening participation, the Scottish government's no-tuition-fees policy, and continual disinvestment, has created a two-tier system that treats Scottish students as second-class citizens, and actively penalises Scottish universities for recruiting Scottish students.
This crisis is the very real result of SNP-enforced austerity. As Audit Scotland suggests, government funding to the university sector has been reduced by 12 per cent over the past seven years. In effect, Scottish universities have been subjected to a level of penury that would make the most fiscally punitive Tory blush.
In recent years, however, the issue of tuition fees has been used by successive devolved administrations to signal Scotland's ethical and caring approach to capitalism. Although tuition fees were abolished in 2000 by the first devolved administration – a Labour / Liberal Democrat coalition – it wasn't until 2008 that tuition could be considered properly free in Scotland, when the first SNP government scrapped the one-off graduate endowment fee (of just over £2,000).
In 2011, the then Lib-Con coalition UK government announced it was raising the cap on fees at English universities from £3,375 to £9,000. The decision was made against a background of public-sector austerity and a £600million real-terms budget reduction for three-quarters of English universities. Following Scottish elections later that same year, the Alex Salmond-led majority SNP administration reaffirmed its opposition to the reintroduction of tuition fees in Scotland. As Mike Russell MSP said at the time, 'higher education is, and will continue to be, based on the ability to learn, not the ability to pay'. However, the SNPs apparent egalitarianism was not extended to all. Only those students domiciled in Scotland and the EU would be eligible to pay no tuition fees. Scottish universities would be free to charge higher variable tuition fees to students domiciled in the rest of the UK and those outside the EU.
Under EU rules, all EU nationals are entitled to access a fellow member state's education system on the same terms as the state's own nationals. However, these rules do not apply to the regional education systems within member states. Scottish universities are allowed to charge students from England, Wales and Northern Ireland, while offering students from the EU free tuition.
The policy has proved a total disaster for Scottish students and Scottish university education more broadly. The actual number of places available to Scottish undergraduates is policed through the imposition of a cap. The Scottish government limits the number of Scottish domiciles that Scottish universities can recruit to their courses and programmes, and imposes financial penalties on those universities that do not adhere to the cap. SNP austerity has been exacerbated by the no-fees policy and it is clear that the policy is now beginning to bite hard
More than half of Scottish universities are in deficit. There are of course notable exceptions. As Audit Scotland notes, financial surpluses are disproportionately concentrated in three of Scotland's four elite universities – Glasgow, Edinburgh and St Andrews. But the institutions in deficit are precisely those now dependent on recruiting Scottish students. Government funding now accounts for 56 per cent of modern university income – the most significant proportion of this being the SFC-grant funding of Scottish domicile and EU places.
Despite this being the era of 'no tuition fees', tuition fees have replaced government funding as the single largest source of income for most Scottish universities. Scottish government-funded fees for Scottish domiciled and EU students are notoriously inadequate. At £1,820 per academic year, they pale in comparison to the average fees Scottish universities can now charge RUK (£9,250) and non-EU (from £10,000 to £26,000 per academic year) undergraduates. The recruitment cap and the enormous income discrepancy between fees implicitly discriminates against those Scottish students whom the SNP policy purports to be helping, because it both limits the numbers of them that can get into university, and effectively limits the universities they can actually attend.
Under the current funding regime, Scottish universities are forced to increase income by targeting RUK and non-EU international students. It will come as no surprise that the income from RUK students has increased by £68million (66 per cent) since 2014- 2015. Over the same period, income from non-EU students has increased by £148million (31 per cent) since 2014-15. It will also come as no surprise that it is the elite Scottish universities that have benefited most from this market – accounting for 66 per cent of the overall increase in fee income across the whole sector from the non-EU undergraduate market.
Deliberately locked out of Scotland's elite universities, which look to the RUK and non-EU markets, the majority of Scottish students end up either in clearing, or at those very universities whose lack of access to RUK and non-EU markets has already left them financially challenged. Universities Scotland, the representative body of Scotland's 19 HE institutions, has consistently argued that the funding to cover free tuition is wholly inadequate and does not cover the actual cost involved in a student's university education. As a result, these already struggling universities are forced to subsidise this obvious shortfall through cuts to teaching and support staff.
It is an added irony that those universities most penalised by the SNP are the very same institutions that are blazing a trail in widening participation – the Scottish government's key strategic priority for Scottish higher education. For the academic year 2017-18, the University of the West of Scotland (UWS) had an operating deficit of £3.3 million – a three per cent fall on 2016-17. For the same period, the universities of St Andrews and Edinburgh operated on a surplus of £23.5million and £27.5million respectively.
These massive inequalities are pretty easy to understand once placed within the context of SNP cuts in higher-education funding. Sixty per cent of UWS income comes from SFC grants (ie, subsidised student places). This is the second highest in Scotland. Only 18 per cent of Edinburgh University's total operating income is generated from SFC grants. For St Andrews, it is even lower, at 15 per cent. However, UWS is a sector leader in widening participation. Eighty per cent of UWS Scottish domicile entrants to full-time undergraduate study are drawn from Scotland's most deprived areas, as defined by the Scottish Index of Multiple Deprivation. Again, this isn't that surprising given that UWS's main campus in Paisley is a stone's throw from Ferguslie Park, a suburb of Paisley and one of the poorest and most deprived areas in Europe. But, as members of this cohort have the poorest progression and highest non-completion rates when at university, UWS is rewarded for its efforts to widen participation with government sanctions.
The SNP commitment to free tuition equates to an attack on Scottish higher education. University teaching and research have become subordinate to chasing income markets that the vast majority of Scottish universities have no real access to. Knowledge and scholarly endeavour now play second fiddle to universities' financial imperatives. On the whole, higher education in Scotland means little more than packing students into under-resourced and failing learning environments, and then telling them they should be grateful for it.
In 11 years, the SNP has decimated Scottish higher education. The 'fauxgalitarian' rhetoric of no tuition fees has allowed it to pose as a bulwark against the increasing consumerism dominating the sector in England. In reality, however, a very real and heavy price has been paid. Rather than helping Scottish students get to university, the SNP actively discriminates against them, especially those from the poorest social backgrounds. Scottish students get to go to university not because of the SNPs no-fees policy, but despite it. Effectively excluded from Scotland's elite universities, they find themselves at institutions penalised for recruiting Scottish students.
Ill-defined and ill thought out, like many SNP policies, free tuition is born of a desire to virtue-signal. Rather than really opposing the neoliberal valorisation of higher education, the SNP offers a textbook example of neoliberalism in action. Revanchist in principle and practice, the SNP's policy deliberately targets and punishes Scotland's young people.
Carlton Brick is a lecturer in the school of education and social science at the University of the West of Scotland.
Picture by: Getty.
To enquire about republishing spiked's content, a right to reply or to request a correction, please contact the managing editor, Viv Regan.