2019: the year the media lost the plot
Fake news, conspiracy theories and hysteria have become the new normal for broadsheets and broadcasters.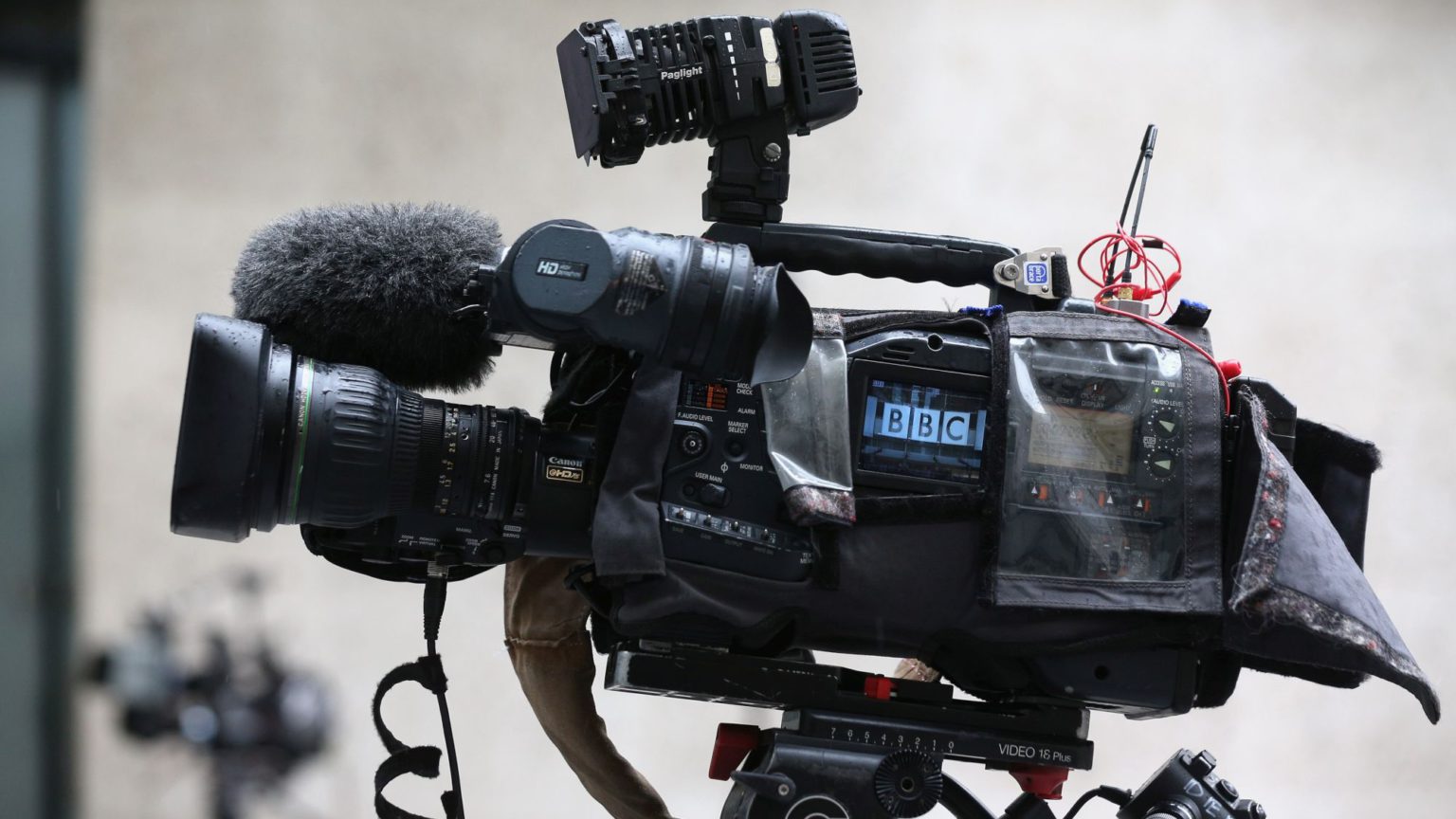 2019 was a shocking year for the British media. According to research by the Reuters Institute, there has been a marked decline in public trust in the news over the past few years. The proportion of people who trust the news media 'most of the time' has fallen from 51 per cent in 2015 to just 40 per cent in 2019. And who can blame them?
While the tabloids have always been well-known for being sensationalist, bombastic and politically partisan – indeed, that's why people buy them – the most striking development has been the rapid descent of the supposedly 'quality' sections of the media. At times last year, the broadsheet press and the 'impartial' broadcasters lost all grip on reason and objectivity, disseminating fake news, conspiracy theories and outright hysteria.
In a year that started with the historic defeat of Theresa May's Brexit deal and ended with Boris Johnson's election victory – punctuated by several brushes with a No Deal Brexit – there were plenty of opportunities for journalists to become unhinged.
Brexit has proved particularly difficult for journalists to cover objectively. Most broadcast journalists, in particular, clearly support Remain and don't do much to hide it. For instance, when John Humphrys retired from the Today programme this year, he recalled the 'grim' expressions on BBC bosses' faces on the day of the Leave result. Although he himself voted Remain, he lamented that there was 'no attempt to pretend that this was anything other than a disaster' at the BBC.
The prospect of a No Deal Brexit revived Project Fear on steroids. The BBC swapped measured analysis for ludicrous scare stories. Food-industry lobbyists were invited on to Today to say that food would run out and would need to be stockpiled or even rationed. Other BBC reports said there would be too much food and nowhere to store it. A deranged Newsnight report (with scary music to boot) claimed that '45,000 dairy cows could be culled' in Northern Ireland as a result of No Deal. If the thought of thousands of cow carcasses didn't spoil your appetite, Brexit would also ruin your chicken dinner. If the unfolding dystopia turned you to drink, Brexit would probably ruin that as well by changing the taste of whisky (the BBC report ends with the quite important caveat that it wouldn't actually change anything). If all that news made you feel really unwell, then No Deal was probably going to finish you off – the retired chief medical officer asserted on Today that Brexit would mean more 'deaths'.
One of the BBC's flagship politics show, Question Time, had an overwhelmingly pro-Remain bias. As shown on spiked earlier this year, overall there were two Remainers on the panel for every Leaver. When pro-Brexit guests were invited on to give their views elsewhere on the Beeb, it wasn't pretty. In a debate about parliament blocking Brexit, Newsnight's Emily Maitlis changed the subject to accuse Rod Liddle of peddling 'constant casual racism'. 'The bile that you spew up has to be who you are', she said. A complaint from a member of the public that Maitlis was 'sneering' and 'bullying' was upheld.
Unable to get to grips with Brexit, journalists had to invent increasingly wacky theories to explain the public's commitment to leaving the EU. The Observer's Carole Cadwalladr has been pushing ever-more elaborate conspiracy theories about Brexit involving Cambridge Analytica, Russian money, Russian bots, Russian disinformation and Russia Today. Cadwalladr's work talks of 'dark forces' out to 'hijack' democracy. It is littered with caveats like 'we can't be sure' or 'Is it true? Who knows?', and with 'questions' that are always 'swirling'. In 2019, Netflix produced a film based on her Alex Jones-style theories about Facebook controlling the sheeple's minds. She was even nominated for a Pulitzer Prize. Sadly, she is now being sued by Brexit-backing businessman Arron Banks for her frequent insinuations that a covert, corrupt relationship with the Russian government is behind his support for Leave.
While the mass vote for Brexit continued to provoke hysteria some three years later, lots of journalists got overly excited about several Westminster bubble non-events. The arrival of The Independent Group (aka Change UK) on the political scene in February sent Remoaner journalists giddy as they breathlessly predicted that these no-mark MPs 'could yet change politics'. 'There is no reason this can't succeed', declared one prominent cheerleader. In June, during the Conservative leadership contest, all the polls said Boris Johnson was miles ahead, but the media were instead gripped by 'Rorymania'. 'The Tories have found a proper star' in Rory Stewart, gushed ITV's supposedly impartial Robert Peston. By the end of the year, Change UK could only contest three seats in the General Election – losing all three – while Rory Stewart is out of the Commons and out of the Conservative Party.
Broadcasters' opinions often got the better of them. The head of Channel 4 News, Dorothy Byrne, made it known, in a major speech, that she thought prime minister Boris Johnson was a 'coward' and a 'known liar' and that she wanted her broadcasters to call him that. Such character judgements are not objective journalism. They are opinion, not news. During the election, Channel 4 clearly set out to influence the news agenda rather than report on it. It hosted the first-ever leaders' debate on climate change, despite the fact that every man and his dog knew the election was really about Brexit. There was also no 'debate' to be seen, as none of the parties disagreed on the issue in any substantive way.
Social media gave political journalists ample opportunity to give us their unfiltered thoughts and takes. Peston, Sky's Lewis Goodall and the BBC's Emma Barnett presumably thought they were being extremely clever by hiding their views behind phrases like 'Regardless of your political view' or 'Whatever you think about X' before proceeding to instruct voters on how to feel about contentious issues.
While social media gave us an insight into the biases of broadcast journalists – whose work is supposed to be impartial – the need to get stories on to social media quickly also tripped up many journalists. During the election, ITV's Peston and the BBC's political editor, Laura Kuenssberg, both tweeted out fake news about a Tory aide being punched by a Labour activist. The police confirmed there had been no incident and video footage proved that beyond doubt. The fake stories were tweeted on the say-so of Tory sources – senior journalists never bothered to verify the truth.
The great irony was that after years of screeching and handwringing over Russian bots, dodgy tabloids and errant bloggers, 2019 confirmed that mainstream, 'quality' media outlets have now become the biggest source of nonsense in the land.
Fraser Myers is a staff writer at spiked and host of the spiked podcast. Follow him on Twitter: @FraserMyers.
To enquire about republishing spiked's content, a right to reply or to request a correction, please contact the managing editor, Viv Regan.