Carole's conspiracies are a gift to Brexit
Why Arron Banks is wrong to try to silence the Observer's Carole Cadwalladr.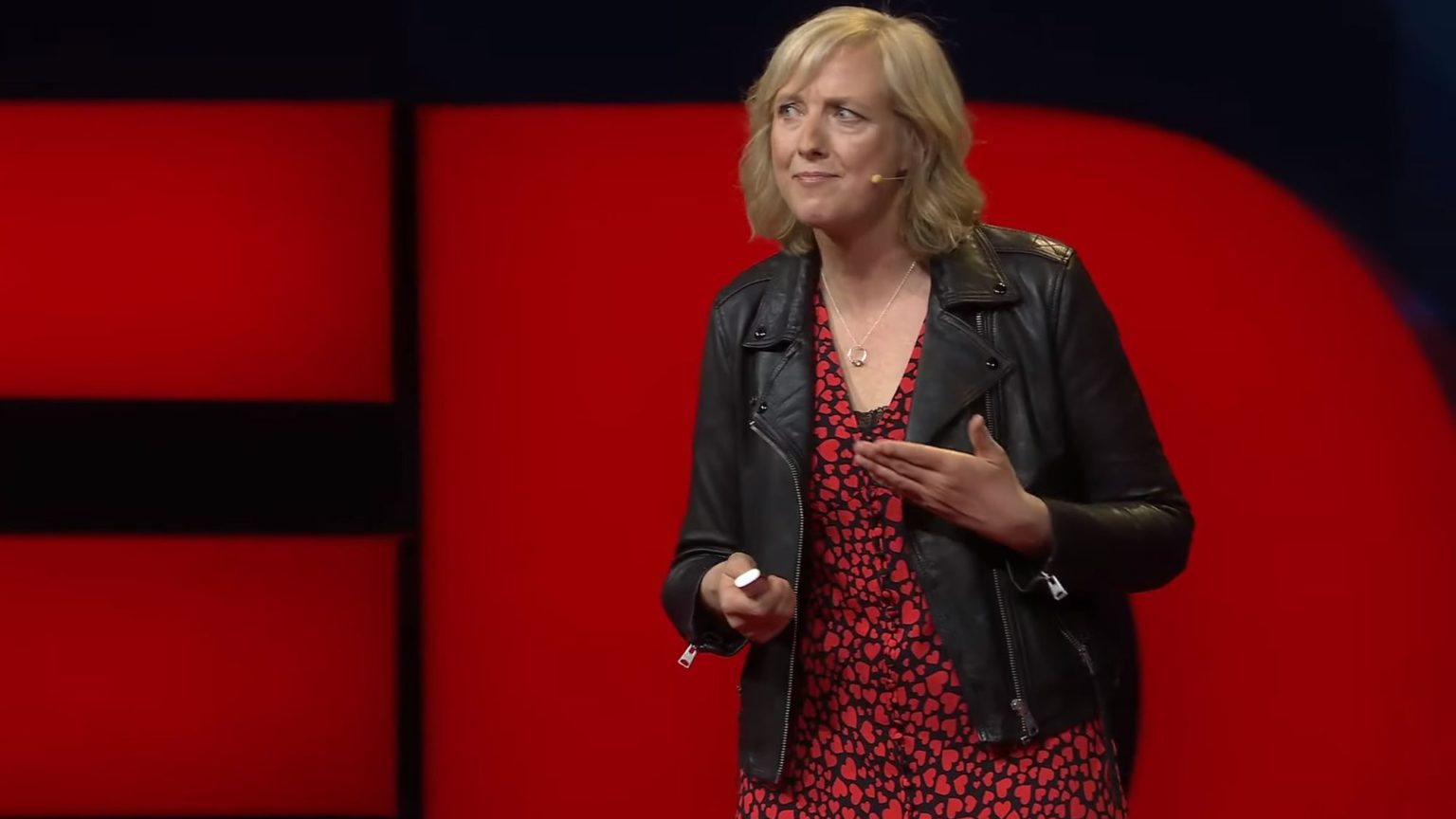 The Observer's Carole Cadwalladr should be given an award. No, not the Orwell Prize, whose committee debased itself in rewarding conspiracy theories over actual journalism by giving Cadwalladr the award last year. And no, not the Pulitzer Prize, for which Cadwalladr was nominated this year – perhaps she pipped rival conspiracist David Icke for the spot on the shortlist? She should instead be given an award for her services to Brexit.
That may sound counterintuitive. Cadwalladr's conspiratorial journalism is, of course, motored by a passionate hatred of Brexit. She has tried to blame Brexit on Facebook, on data-mining firm Cambridge Analytica, on Russian money, Russian bots, Russian disinformation and Russia Today. She writes of a 'Great British Brexit robbery', of democracy being 'hijacked' by 'shadowy global operations', made possible by 'dark money'. She weaves webs of intrigue that connect a whole host of characters from Vladimir Putin to Donald Trump to Nigel Farage to Julian Assange – all of whom are apparently in it together to bring about Brexit. Cadwalladr's work is littered with caveats like 'we can't be sure' or 'Is it true? Who knows?'. Nevertheless, 'questions' are always 'swirling': 'Did Leave.EU seek to obtain foreign support for a British election?'; 'Why did Vote Leave donate £625,000 to a 23-year-old fashion student during the referendum?'; 'Could this be why Farage is ignoring me?'
The great irony in all this is while Cadwalladr believes she has 'exposed' the key to understanding and undermining Brexit, what she has in fact exposed is the mental and moral disorientation at the heart of the British establishment. She has been given awards from the Orwell Prize, Reporters without Borders, the Hay Festival, the Political Studies Association and more. Labour's deputy leader Tom Watson (recently described in a public inquiry as a 'patsy for fake news' and a 'vehicle for conspiracy theorists') has hailed her work as 'brilliant and brave'. That the journalistic establishment falls over itself to lavish her codswallop with awards, and the fact that Remain MPs cite her codswallop in parliament, tells us a great deal.
It tells us that many people who hold positions of power have still not accepted the referendum result of 2016, and will cling to any excuse to avoid doing so. It tells us how little they trust the public, you and me, with making important decisions. They really do believe that we are too easily duped by social media and foreigners to truly know what we want. The willingness of the great and the good to indulge in wacky conspiracy theories demolishes their credibility as serious political actors – and Cadwalladr has done a great service in, inadvertently, bringing these faults and failures to light.
Unfortunately, one of her greatest bugbears, Arron Banks, is now suing her for defamation. Banks is the pro-Brexit businessman who bankrolled UKIP when Nigel Farage led the party and who helped to set up Leave.EU, an unofficial Leave campaign.
Banks is a regular target of Cadwalladr's, but two statements in particular have caught his ire. In June, in a speech delivered to The Convention: Never Again, Cadwalladr said: 'We know that the Russian government offered money to Arron Banks.' She made similar allegations in a TED talk back in April. 'I'm not even going to go into the lies that Arron Banks has told about his covert relationship with the Russian government.' For a while, Banks seemed to enjoy trading in a bad-boy image. When appearing at a select committee hearing, he made no apologies for meeting the Russian ambassador – nor for their six-hour, boozy lunch. But clearly he has now had enough of the constant questioning.
Banks is wrong to do this. Not only does Cadwalladr deserve to be defended on free-speech grounds – her right to write her bizarre columns ought to be protected in a free society – but on practical, partisan grounds, too. Her fevered ramblings – and the establishment's embrace of them – are an absolute gift to the Brexit cause. Banks should take one for the team, and let Carole carry on.
Fraser Myers is a staff writer at spiked and host of the spiked podcast. Follow him on Twitter: @FraserMyers.
Picture by: YouTube.
To enquire about republishing spiked's content, a right to reply or to request a correction, please contact the managing editor, Viv Regan.