Corbyn and the cult of the tree-huggers
Labour's plan to plant two billion trees by 2040 may be worse than useless.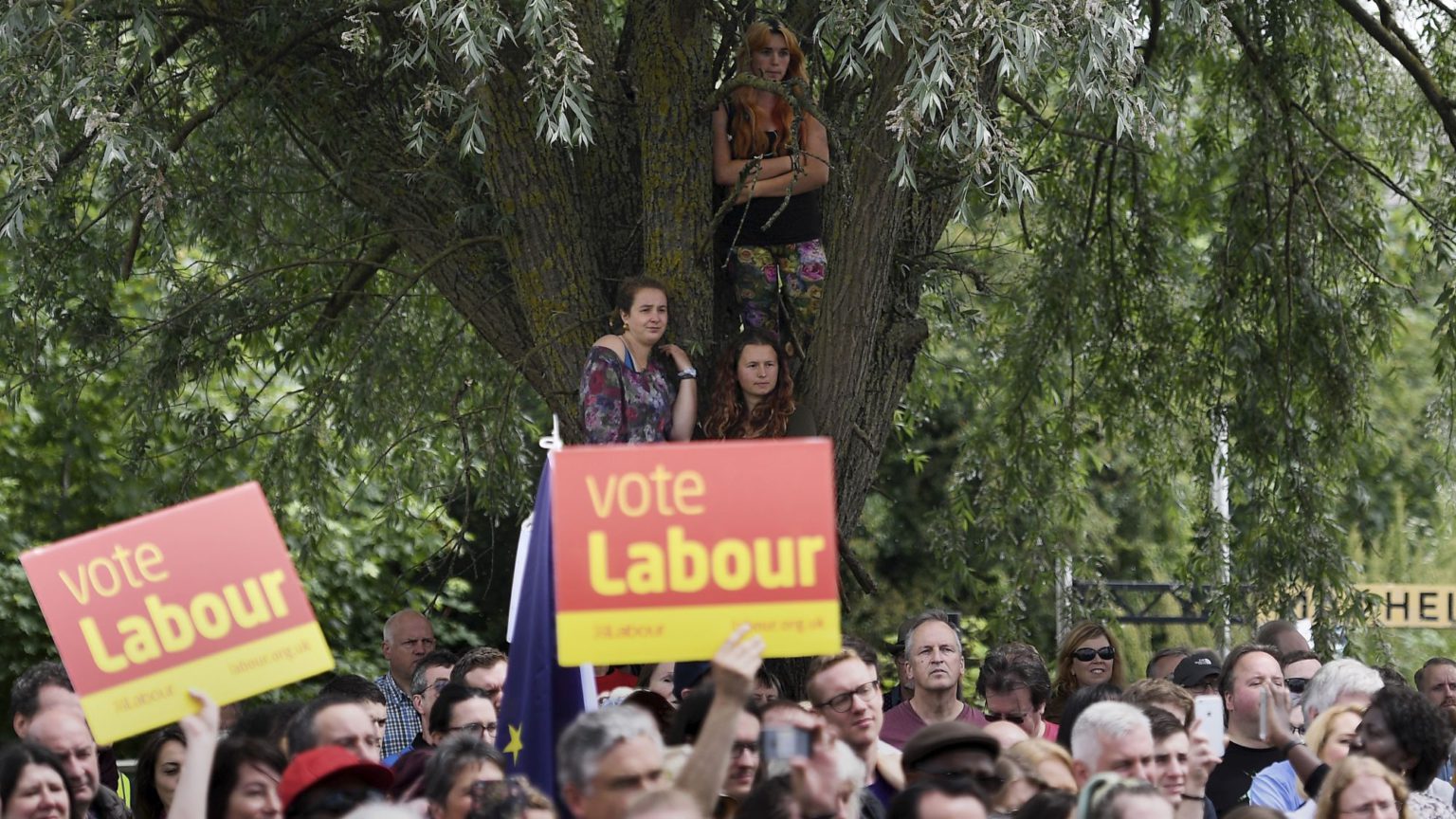 Labour leader Jeremy Corbyn's pledge to plant two billion trees by 2040 has been met with a deluge of mockery, with commentators pointing out the incredible pace of planting required to reach such a target.
But that hasn't stopped several serious commentators defending the policy. A columnist at the Guardian, which recently teamed up with Greta Thunberg to create a video advocating reforestation, argued that 'the Labour plan is ambitious, but not out of sync with expert thinking'.
Yet, while it is true that trees store an immense volume of carbon, several research projects give us reason to question whether reforestation is our best weapon against climate change.
In the US, research has indicated that planting conifers can actually have a net-neutral or even warming effect. The researchers argue that dark ferns absorb more of the sun's radiation than underlying soil and snow. This rules out several temperate regions of the US for reforestation to combat climate change, including the Rockies.
Elsewhere, a team of scientists at the Free University of Amsterdam similarly concluded that the carbon-storage benefits of reforestation in Europe would be more or less completely offset by increased absorption of the Sun's radiation by dark, temperate forests. Summarising, the team wrote: 'On the basis of these findings, we argue that Europe should not rely on forest management to mitigate climate change.'
The surprising quantity of greenhouse gases released by both tropical and temperate forests has also been a great source of controversy in recent years. A 2017 study by Europe-based academics revealed that trees accounted for half of the Amazon's total methane output. A follow-up study last year discovered that both methane and nitrous oxide (also a greenhouse gas) are released by upland forests. Both studies concluded that the net effects of these releases on the planet are not well understood.
More relevant to Corbyn's plans is a 2012 study into methane emissions in temperate forests (all UK forests are temperate). This suggested that these emissions could significantly diminish the climate benefits of planting trees in some regions.
With the evidential base so mixed, it might seem strange to observers that apparently green Labour politicians would be in such a rush to commit £3.7 billion to reforestation and 'habitat restoration' (which I suspect is code for foresting Britain's ancient but man-made moorlands). Such expenditure takes away funding from other potentially more worthwhile investments, in anything from home insulation to carbon-capture research.
We shouldn't find this uncritical devotion to tree-planting a surprise. Running beneath the surface of the 'deep ecology' movement is a near-religious reverence towards mother nature. In this foundational mythology, industrial man is cast as a rapacious defiler, and the Earth his pure and helpless victim. It is only with this in mind that we can understand why climate activists often push for 'natural climate solutions', like tree-planting, in the same breath as they call for the banning of nuclear power – the one carbon-neutral energy source with the potential to replace fossil fuel completely.
It would also explain the treatment of Nadine Unger, a climatologist now at the University of Exeter. After penning an article in the New York Times, entitled 'To save the planet, don't plant trees', in 2014, the then Yale University academic reported receiving death threats and experiencing social ostracism. That is not the behaviour of those engaged in healthy scientific discourse. It is the reaction of believers to blasphemy.
Behind the soft veneer of 'back to nature' hippiedom, there lies a narrative which casts our civilisation as not only unsustainable, but also as an occupation. Neither Corbyn, nor the Britain he wishes to build, has any place in this vision of mankind. He would do well to understand that before he reaches for his shovel.
James McSweeney is a freelance writer and videographer.
Picture by: Getty.
To enquire about republishing spiked's content, a right to reply or to request a correction, please contact the managing editor, Viv Regan.