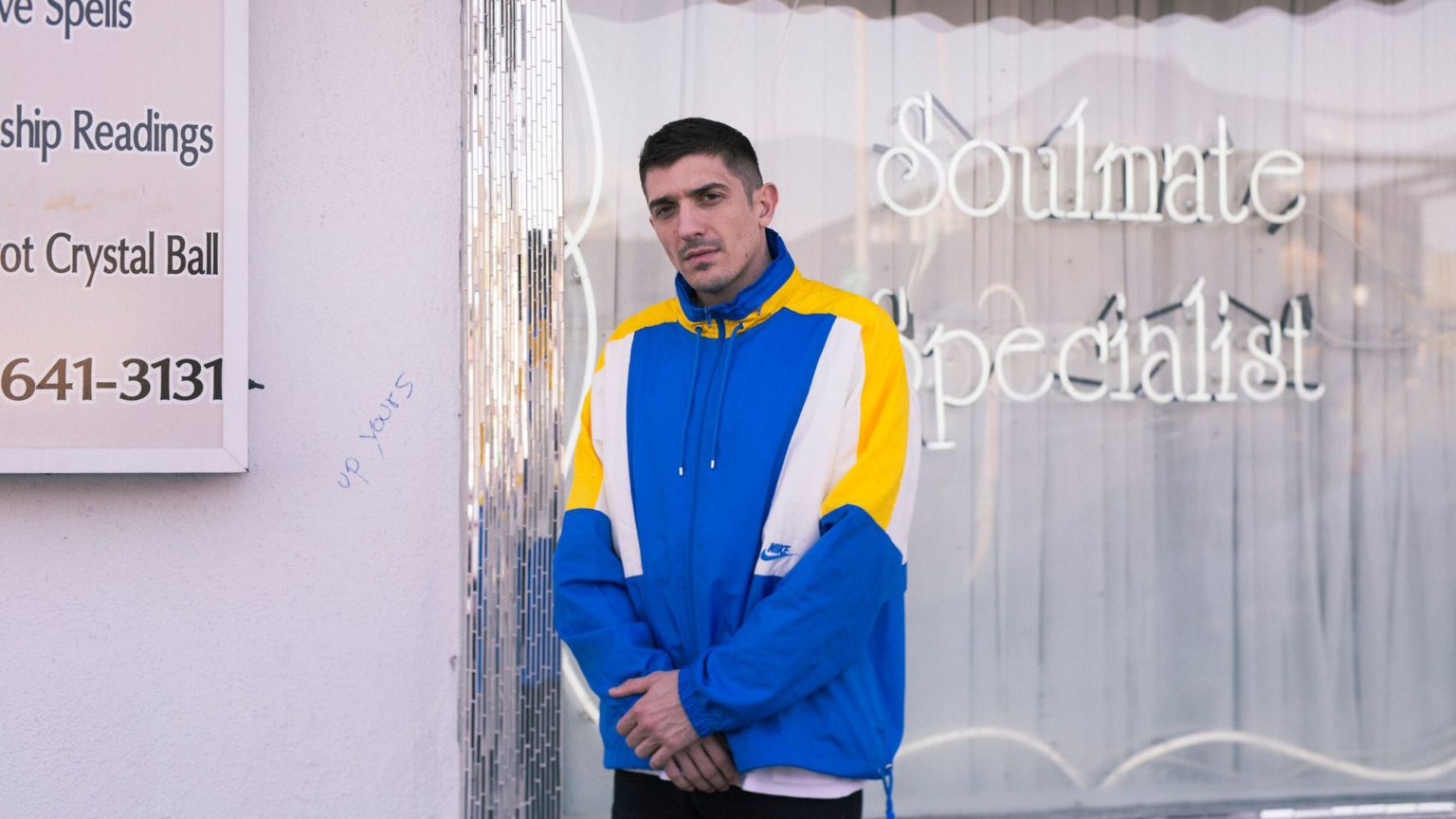 'Comics can talk about whatever the f**k they want'
Andrew Schulz on #MeToo, Trump and how he hacked the comedy industry.
'I'm pushing back. I'm like, hey, these are the views from the people you're saying you don't want to listen to. Well, guess what? You're going to get them, and I'm allowed to say something if I want to fucking say something.'
Andrew Schulz, New York stand-up and podcaster, is telling me about the idea behind his latest YouTube comedy special, Views from the Cis. The title is a play on the title of a Drake album, but it's also a subtle declaration of war on political correctness and identity politics.
Schulz, you see, is a tall, white, heterosexual, cis-gendered man. He doesn't score all that high on the intersectional spectrum, which seems to dictate cultural and intellectual worth these days. But he doesn't really care. These may be views from the cis, but he's going to tell you about them anyway.
'This is a competition of ideas', he says, as we speak outside a cafe in Nolita, on a warm spring day in Manhattan. 'You can have good ideas as a chick, a dude, a tranny, a Puerto Rican, a Muslim, it doesn't matter who the fuck you are.'
In a bygone era, Schulz might have been labelled a blue comic. Views from the Cis takes on topics from period sex to deepthroating with unabashed lockeroom glee. But while dick jokes are nothing unusual these days, what marks him out is his willingness to probe at society's new set of taboos.
Just as 'dirty' comics were once handbagged in the press for setting a bad example to the children, so it is today with political correctness. 'The biggest issue I feel like we are up against as comedians right now is the PC culture', he says. 'We're being way too sensitive, and we're mistaking our sensitivity for just bad jokes.'
Views from the Cis, released online in six bitesize instalments, takes aim at all the contemporary cultural sore spots. 'I went after #MeToo, trans, Trump – but defending like the most salacious shit that Trump said', Schulz says. 'The goal was to set a precedent that if comedy is done at the elite level, you can talk about whatever the fuck you want.'
That message seems to be connecting with a lot of people. As I write, the six 'chapters' of Views from the Cis have collectively racked up more than four-and-a-half-million plays, just a few months after they dropped. But, as I find out, Schulz's road to success has been far from conventional.
The 35-year-old is Manhattan born and bred. He started out on the NYC circuit in his early twenties, slowly building up a following while also making a name for himself on MTV, starring in comedy reality shows, and online, through podcasts like The Brilliant Idiots, which he co-hosts with hip-hop radio star Charlamagne tha God.
But he struggled to break through in a comedy industry in which a Comedy Central or Netflix special had become the primary marker of success. In 2017, he decided to shoot his own special, 4:4:1 – an NYC comedy experience, spliced together from four sets in four clubs on one night.
'Nobody wanted to buy it', he tells me. 'But I still thought it was a good idea, so I released it.' He cut it down from an hour to 15 minutes and slung it up on YouTube. It blew up, and has now been watched almost two million times, reaching far more people than the vast majority of specials on cable or pay-for streaming sites.
'I basically stumbled into a bunch of great shit', Schulz says. 'So I start doing a clip every week, the clips start to go viral, and I start selling out shows around the world.' (Views from the Cis was filmed while he was on tour in London, Oslo, Amsterdam and Copenhagen.)
As it turned out, Schulz wasn't just giving the denizens of YouTube a quick comedy fix, he was also building up a loyal fanbase of people willing to while away literally hours watching him online, one clip at a time. 'One day our YouTube guy goes: "Hey, whenever people watch your stand-up online, they're watching for two hours."' He calls it the snooze-button effect: 'You're unsatiated – you just want more.'
Schulz is far from the first comic to harness the internet. Actor, stand-up and MMA commentator Joe Rogan, pioneer of the comedy podcast, now has one of the most popular podcasts in the world, of any genre, with millions of monthly listeners. (When we talk, Schulz had just made his first appearance.) Scores of off-the-wall YouTube jumpcut comics have also leveraged their subscriber bases into a comfortable living.
But Schulz seems to have cracked how to do YouTube as a jobbing club comic. YouTube has long been where you go to find stand-up; it's where those of us growing up outside the US went to gorge on those cable comedy specials – ripped, clipped and uploaded illegally by fans. He has just cut out the middle man.
And in the process, he has avoided the pressure to conform to industry expectations and strictures. 'Comedians are self-censoring for the same reason everyone at their office self-censors', he says. 'You operate differently at the office because you want to continue getting paid. So comics are saying, okay, what is making money?'
'The greatest thing that happened to me in my career was that every network said No. So I found ways to make my own money, independent from them, so that I could continue to do the comedy that I wanted to do', he tells me. (He says he turned down offers to buy the rights to Views from the Cis because broadcasters wanted final say on content.)
Schulz likens stand-up to bullfighting. You have to get within an inch of the beast, a difficult subject, to run it through, he says. 'I spent years just fucking bombing and fighting audiences. So I learned how to work around these dangerous topics… You have to lean right into it, with undeniable funny and logic.'
Perhaps his edgiest routine questions why the word 'tranny' is so offensive. It's a harmless contraction, he says: 'Trans-gen-der – tranny… Grand-moth-er – granny… Welcome to the English language, trannies.' It's bracing stuff, at first, but he boxes you in with his own contrarian logic. ('Blacky', he says, doesn't count, because the 'y' makes it longer.)
Schulz takes apart the transgender bathroom row with similar precision. 'No one gives a fuck, use whatever fucking bathroom you want', he says, landing on an old routine of his. 'We're talking about, what, 0.1 per cent of people? You really want to change every bathroom for 0.1 per cent of people? 0.1 per cent of people have six fingers – we gonna stop selling gloves?'
He cracks a wide smile. Indeed, no matter the subject he's toying with, he defuses tension with an affable-bro vibe and rock-solid routines that soften up an audience's sensitivities. No matter how un-PC or puerile a punchline might be, he can make it land like few others in his age bracket.
'I speak to your gut. I speak to the reality of what all of us feel', he says. 'That's why I cut through age, I cut through racial demographics. My audience is majority minority. Why is that? Because I'm speaking to their gut.' Clearly, ripping the piss out of PC is not just something the white and 'privileged' appreciate.
But there are those who don't appreciate it, of course. In recent years, comedy has found itself in the middle of an intergenerational battle over what it is and isn't okay to say, with stand-up legends like Jerry Seinfeld and Chris Rock speaking up about a new 'conservatism' among college audiences and young people.
Recently we've seen SNL writer Nimesh Patel pulled off stage at Columbia University for making (pretty woke) jokes about race and sexuality, and Louis CK (more on him later) lambasted – by other comics – for joking about the Parkland school shootings.
Schulz has a slightly different take on where this all comes from. 'It's fucking shitty parents. That's what it is. Like everybody blames these kids… No, it's who raised them', he says. 'People blame college campuses, it's not about college campuses, it's eaaarly – it's elementary school.'
'When I was in elementary school and I got in trouble, and I came home and said "the teacher doesn't like me", my parents would say: "Guess what? Life is a teacher that doesn't like you. Figure it out."' Today, he says, the first reaction is 'well, we gotta get that teacher fired, we've got to move you to a different class'.
'What this instills in them is this idea that the world bends to their whims, and that any time they're uncomfortable, they just have to voice it, and the world changes', he says.
'So now there's a girl who's at a comedy show, and she hears a joke about something that might have been traumatic to her in her life, but everybody else is laughing, and she'll stop the comedy show… She feels so entitled to her feelings and her discomfort that everybody else around her should stop enjoying what they're doing to accommodate her. It is a sociopathic level of selfishness.'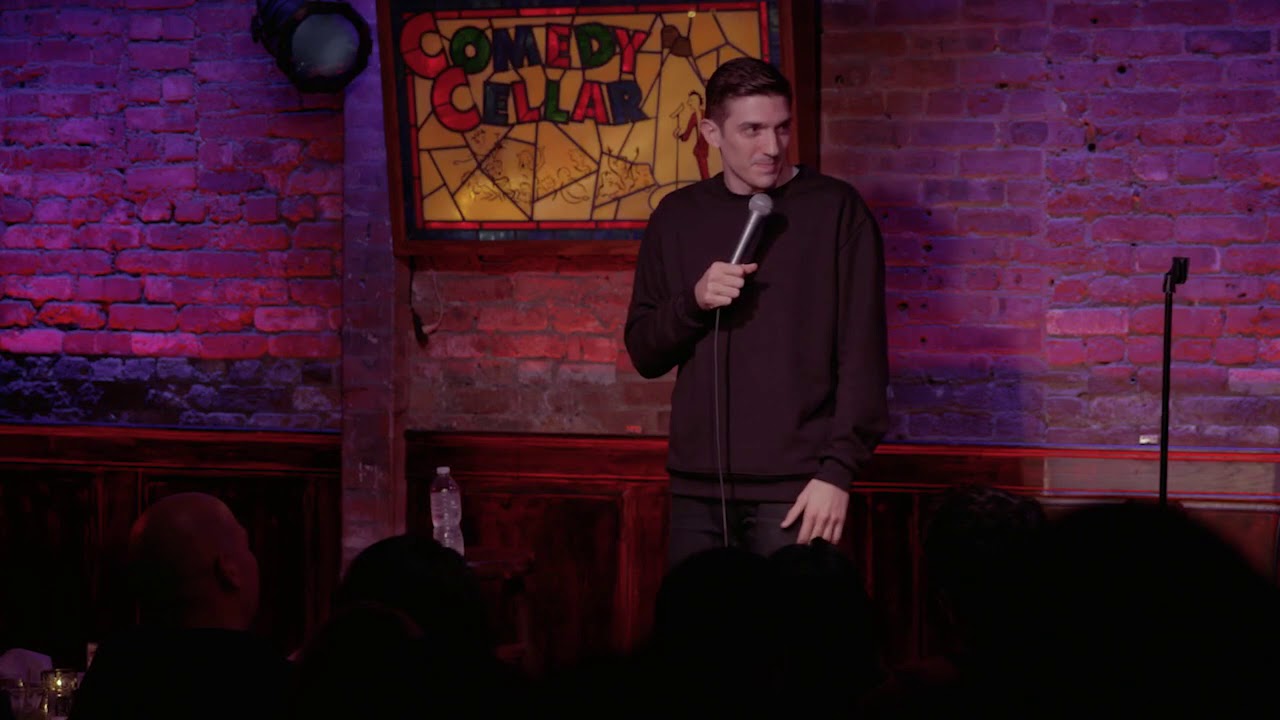 Schulz on stage at the Comedy Cellar. Photo by: YouTube
The comedy-and-offence debate is as old as comedy itself. Schulz namechecks Lenny Bruce and George Carlin as two of his inspirations. Bruce, the legendary 'sick comedian' of the Fifties and Sixties, was driven into an early grave by an obscenity trial that became a watershed moment for free speech.
Schulz's greatest hero is Patrice O'Neal, the black Bostonian stand-up who died of a stroke in 2011. He might have missed the explosion of social media and speech policing that came a few years down the line. But the man who once dubbed himself 'an unedited racist, unedited sexist, piece of garbage' was hardly uncontroversial in his day.
O'Neal blasted audiences with caustic routines about race and sex. In one of his most inspired, he talked about how upset he was at Obama for failing to deliver vengeance upon white people soon enough – he had hoped by then to have a white slave and a tame white woman to service him sexually.
So what has really changed in the past 10 years? Social media, says Schulz. 'During the Patrice era, if you didn't like Patrice, you just yelled at him or left his show, and tons of people would, and then that was it. What else could you do? There's no other recourse. Now you can tweet at his sponsors.'
Comics aren't just being put through the wringer these days for things they've said, either. I raise the case of Louis CK, who was 'cancelled' in 2017 after the New York Times revealed he had masturbated in front of several women. His new film was pulled and HBO erased his specials from its online archive.
'We have a justice system in America', Schulz says, reflecting on that strange episode. 'If you think something was wrong and a law was broken, then try him. Well, they haven't. Nobody's brought up charges, nothing. So you have to let the man work.'
When CK tried to stage a comeback last summer, doing pop-ins at various clubs in New York, clubs were blasted for daring to host him. The Comedy Cellar, the heart of the NYC comedy scene, ended up changing its policy to allow customers who are upset by unadvertised performers to leave without paying.
'They're trying to make the Comedy Cellar the judge and jury, and that's very unfair, that's not their job', Schulz says. 'Their job is to provide a stage for comics to perform.' He adds that clubs like the Cellar are 'the silent hero' in this 'PC time in comedy', sticking by performers even as the protesters gather online and off.
Schulz's comedy philosophy is all about nuance, something increasingly tricky in our moralising climate. 'People say "why do you need to talk about these issues, why do you need to talk about this stuff"? Because, for me, the world is not black and white, the world is grey – very, very grey. And the best way to communicate how grey it is, for me, is with jokes.'
In this regard, Donald Trump is a great subject. That he so enrages people is an invitation to Schulz to go grey. In Views from the Cis he takes the notorious 'grab 'em by the pussy' scandal from the 2016 campaign and turns it into a meditation on the 'right way to initiate a fingering'. 'Comedy audiences skew so liberal', he says, 'it is countercultural to defend [Trump] in our world'.
So, has Trump been good for comedy? 'I think he's great for comedy. Matter of fact, I think he's funnier than most comics', Schulz says. 'I don't care what anybody says, that guy is funny – great comedic timing, great comedic impulses, truly authentic, says what the fuck he feels in the moment… hysterical.'
Schulz has described himself as a liberal, but says he has no political agenda when it comes to his work. 'I am uncensored, unapologetic, edgy, not PC', he says. 'That's my agenda, it's not political.' But he does seem to take a certain pleasure in occasionally sticking up for conservatives, so often the butt of lazy jokes.
'There are some conservatives who are into comedy', he says. 'Imagine being a conservative at a comedy show: "These dumb rednecks, these stupid conservatives, these duh, duh, duh." And then somebody makes a joke, defending your point of view, comedically… you feel a sense of representation. You're actually fighting for the minority in the crowd.'
But above all, he sees it as the comic's job to add some balance, particularly in these polarised times. 'Let me tell you something, if we were in the most conservative time in history, please believe I would be defending everything liberal, because that's the grey. I'm just bringing you back to the grey', he adds. 'We keep everybody sane.'
Schulz is working on a new special, which he says will be about 'how fucking spoiled we all are': 'We are so spoiled. Every last one of us. It's appalling that we complain about anything.' Meanwhile, he plans to set up a space in NYC with podcast studios and events spaces, so that he can create his own content and give up-and-coming comics the space to create their own.
Just as Joe Rogan has helped lift up the comedy scene in LA, Schulz says, he wants to 'create an East Coast Rogan vibe here, where it makes sense for comics to stay around'. He gives Rogan a lot of the credit for 'putting all the truth-talkers and truth-sayers on his platform and supporting so many good comics'.
For Schulz, as stifling as the climate can be for comics, things are moving in the right direction: 'Yeah, I think it's definitely switching back. I can already feel it', he says. 'Because people are fed up. They don't want the bullshit.'
Here's to the grey.
Tom Slater is deputy editor at spiked. Follow him on Twitter: @Tom_Slater_
Photo courtesy of Andrew Schulz.
To enquire about republishing spiked's content, a right to reply or to request a correction, please contact the managing editor, Viv Regan.