Meet the milkshake truthers
James O'Brien is among those spreading the conspiracy theory.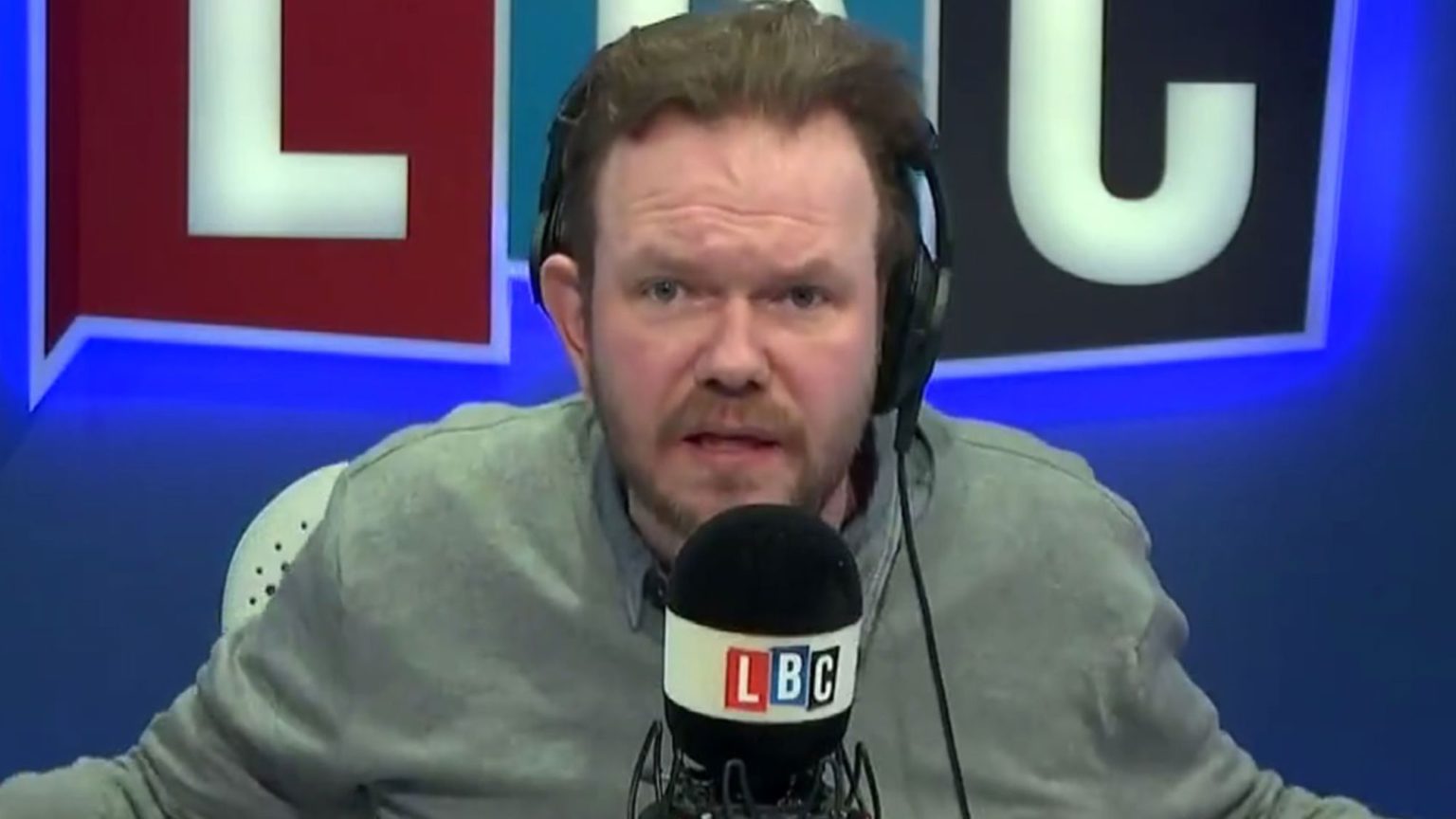 This afternoon, British political Twitter has been awash with a photo of Don McNaughton, an elderley veteran and Brexit Party teller from Aldershot, with milkshake splashed across his front. Dominic Farrell tweeted about this latest anti-Brexit gunking earlier today, alleging that a Remainer on a bike got McNaughton outside the polling station where he was on duty for the EU election:
Radicalised Remainers are now attacking old men in Aldershot. A very popular man with the local community, many are very angry about this. Thoroughly disgusting. The politics of the mob. pic.twitter.com/7JiZhowvrB

— (((Dominic Farrell))) (@DominicFarrell) May 23, 2019
This latest incident comes just days after Brexit Party leader Nigel Farage was hit by milkshake in Newcastle – and both are part of a broader trend for politically motivated 'milkshakings' against pro-Brexit and hard-right politicians. Or are they? Because some prominent people on Twitter have caught the whiff of conspiracy, rather than banana and salted caramel.
LBC host and King Remoaner James O'Brien wondered out loud on Monday if Farage might have had an incentive to have himself milkshaked – a scheme that would have presumably involved the milkshaker in question (32-year-old Paul Crowther) going deep undercover, faking an online profile as a Remainer and Labour supporter, and then willingly taking the rap for his dairy-charged crime.
If I was worried about a former Prime Minister expressing fears about my new 'party' laundering dirty foreign money, I would probably pay someone to lob a milkshake at me & hope that the relatively trivial story distracted attention from the profoundly serious one.

— James O'Brien (@mrjamesob) May 20, 2019
O'Brien isn't the only one with his tinfoil hat on. Today, writer, lawyer and noted sex pest Rupert Myers went even further, poring over the images of recent milkshakings like frames from the Zapruder film, speculating about splash patterns and beverage consistency, and suggesting the Aldershot incident might be a Brexit Party setup.
I'm no expert, but milkshake splashes don't seem so concentrated in one area. I realise I'm in danger of becoming a milkshake truther, but this story is *so* convenient & well timed for the Brexiters pic.twitter.com/DhTioneTA7

— Rupert Myers (@RupertMyers) May 23, 2019
Remoaner conspiracy theories are nothing new – you can read them in the Observer most Sundays. But milkshake trutherism has got to be the most hilariously unhinged one yet.
Picture by: YouTube.
To enquire about republishing spiked's content, a right to reply or to request a correction, please contact the managing editor, Viv Regan.