Trevor Noah: when words are worse than war
His joke about India and Pakistan caused more online outrage than the conflict itself.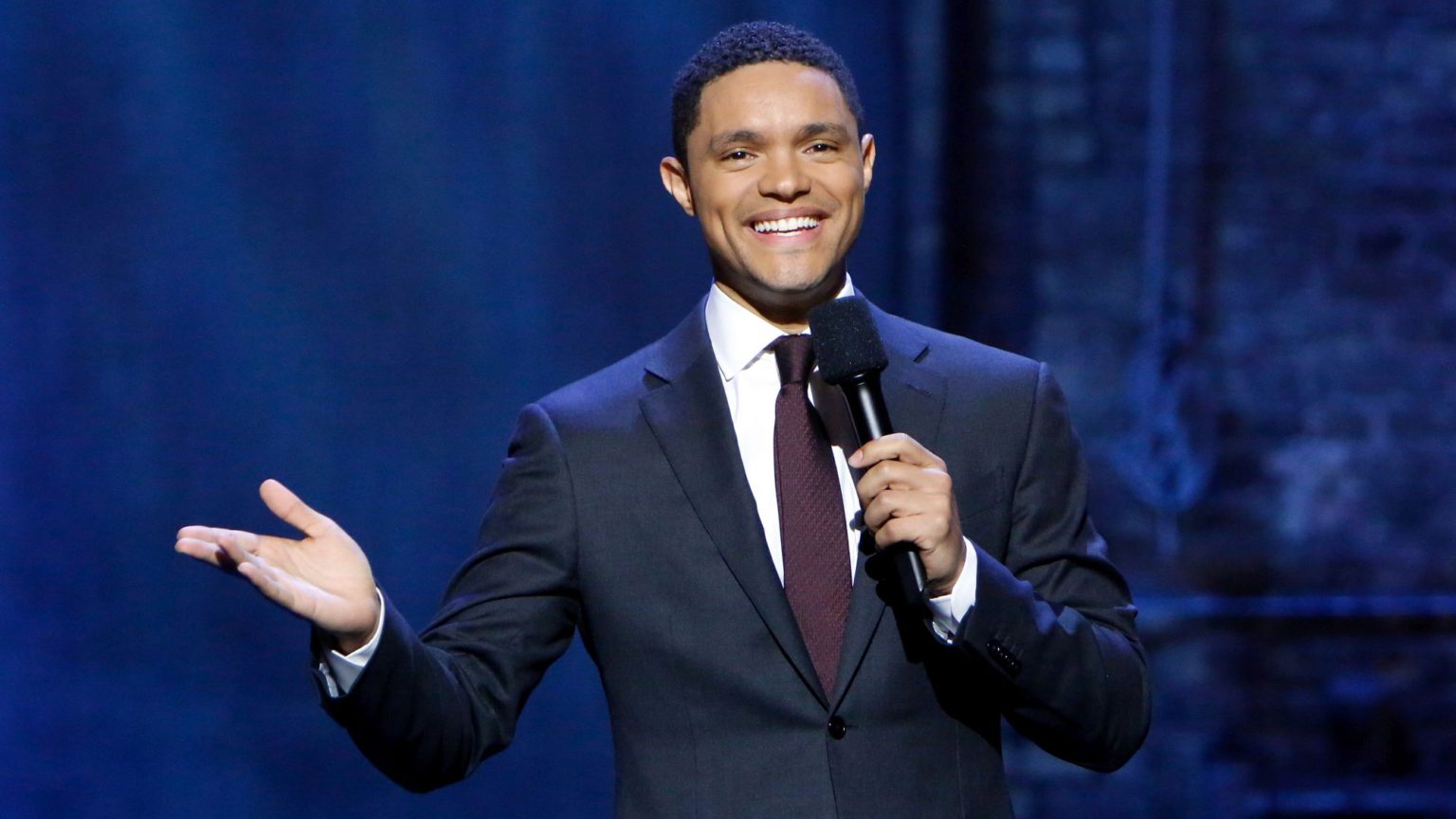 Over the past month, long-standing tension between India and Pakistan over Kashmir has reared its ugly head again. First Pakistani Islamists bombed Indian paramilitaries, the deadliest attack in three decades. Then, for the first time in 50 years, India launched air strikes on Pakistan's territory. Pakistan then shot down an Indian plane and captured its pilot. Until prime minister Imran Khan released the pilot as a peace gesture, winding down tensions, observers feared a full-blown war between the two nuclear states.
But in New York, 7,000 miles west of Kashmir, something far worse, far more dangerous, or at least far more tweetable, happened. Comedian Trevor Noah made a joke about the conflict on the The Daily Show. A war between India and Pakistan would be the 'most entertaining' and 'longest war of all time', he joked, as the Indian soldiers would rush on to the battlefield and break out into a Bollywood-style song-and-dance number.
Tweeters across the globe denounced the joke as racist, insensitive, 'vile and despicable'. By Noah's own admission, he has not shied away from tackling difficult subjects in the past, including the death of his mother, who was shot in the head by his abusive stepfather. It is a shame, then, that he has since apologised for causing offence. Often the best comedy results from comedians finding the line and pushing it further.
But whatever you think of Noah's India-Pakistan joke – funny, racist or just clichéd – he later made an important observation. He tweeted that his joke 'trended' more on social media, in the West at least, than the actual India-Pakistan crisis. For Noah, this showed that 'people are more offended by the jokes comedians make about an issue than the issue itself'.
On this, Noah could not be more right. In our age of political correctness, often the most ferocious and unhinged outrage is directed at those who use the 'wrong' words, make 'offensive' jokes or produce 'degenerate' artworks.
Words are regularly equated with violence: hateful speech, especially, is said to wound and induce trauma. Safe Spaces on campus are created to keep students 'safe' from words and ideas, not physical injury. Some speakers are so 'hateful' that some consider mindless violence to be a proportionate response.
Some blame social-media echo chambers for amplifying outrage. But while Facebook and Twitter provide the perfect platforms for shrill denunciations of wrongthink, the warped concern with words over deeds predates the social web.
One example makes this clear. Back in 2001, a month after 9/11, coalition forces were gearing up for war in Afghanistan. An unidentified US Navy sailor on the USS Enterprise aircraft carrier defaced a bomb that was being loaded into a fighter jet. On it, he scrawled the following: 'HIGH JACK THIS FAGS.' (sic)
A picture of the 'fag bomb', as it came to be known, was leaked to the Associated Press (AP). It drew immediate condemnation from GLAAD (the Gay and Lesbian Alliance Against Defamation) and the Human Rights Campaign. An AP spokesman apologised for the photograph and it was removed from the news wires within a day. An admiral at the Pentagon also apologised and admonished the crew, urging them to 'more closely edit their spontaneous acts of penmanship'. 'We want to keep the messages positive', he added, saying that messages like 'I love New York' would be more appropriate. The navy introduced guidelines for vetting messages in future.
So here we had a literal bomb, about to be used in a literal war, and apparently the thing to be outraged about it was the offensive message on its casing, not the deadly explosives inside it. In their apologies for the 'fag bomb', what the navy commanders were really saying was that it is acceptable to kill, but it is unacceptable to offend. You can blow the limbs off an Afghan child, so long as the message on the bomb is positive and doesn't use the wrong language.
At a time when a smirk can get you labelled a white supremacist, a joke can get you arrested, or 'liking' a trans-sceptical limerick can get you a call from the police, one can only imagine the explosions of outrage the 'fag bomb' would produce today. Meanwhile, the US is still at war in Afghanistan. But far fewer people seem to be tweeting about that.
To enquire about republishing spiked's content, a right to reply or to request a correction, please contact the managing editor, Viv Regan.