No, women aren't at risk from men
What feminists really mean when they talk about 'violence'.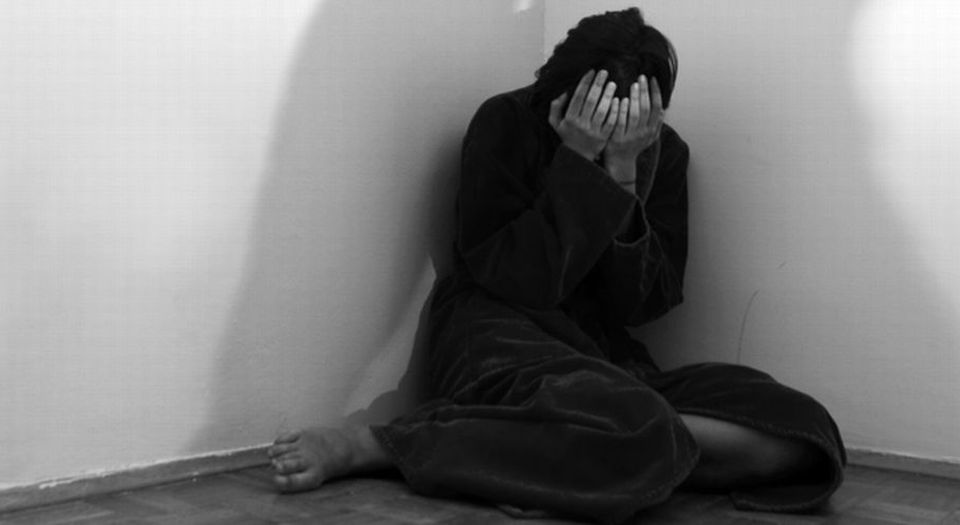 Being a feminist must be hard work. Perhaps you've got a newspaper column to fill with your hot take on the latest sexist outrage. Or perhaps you have a university sexual-harassment policy to write. Or a government minister to consult about a proposed new law. Or a hefty budget to administer. You've got the salary, a platform for your views, and the capacity to influence what happens in almost every institution in the country. And yet the entire basis for you being in this fortunate position, for walking the corridors of power, is your powerlessness. The bind for today's professional feminist is the more power and influence she gains, the harder she needs to work to show that women are still oppressed.
Some career feminists get around this conundrum by claiming they are not representing their own interests but selflessly fighting for other women. Apparently, countless hordes of downtrodden women, unable to speak up for themselves, are just waiting for feminists to give voice to their concerns. But as only a small minority of women identify as feminists (estimates vary between a third and seven per cent), the response to all this speaking on behalf of others seems to be a resounding 'no thanks'.
The last resort of the professional, well-paid, powerful feminist, desperate to prove her credentials as a member of an oppressed group, is to allude to violence. The experience of violence – whether actual, imagined or potential – appears to unite all women, allowing the most privileged to claim common cause with women who are struggling just to get by. Helen Pankhurst, great-granddaughter of Suffragette Emmeline, expresses this succinctly: 'Violence against women is the one factor that infects every aspect of women's lives.'
As feminists increasingly take positions of power, tackling violence against women drives their agenda. The World Health Organisation tells us that violence against women 'is a major public-health problem'. The United Nations tells us it is 'a grave violation of human rights'. The British government describes violence 'against women and girls' as a serious crime that has 'a huge impact on our economy, health services, and the criminal-justice system'.
Of course, violence against women and girls deserves to be taken seriously and perpetrators should be severely punished. But the lives of women in poverty-stricken and wartorn countries are very different to those of women in England. Likewise, adult women have far more agency and control over their lives than girls. Conflating the experiences of women all around the world, and of adult women with children, allows professional feminists to claim suffering by proxy.
At the same time, the definition of violence seems to broaden by the day. The internationally agreed definition of violence against women and girls is: 'Any act of gender-based violence that results in, or is likely to result in, physical, sexual or psychological harm or suffering to women [or girls], including threats of such acts.' In the UK and the US, violence encompasses sexual harassment – which includes winking, whistling and looking at someone for too long. Amnesty International describes women's experiences of 'violence and abuse on Twitter'. In 2017, the organisers of a women's strike against President Trump described 'the violence of the market, of debt, of capitalist property relations, and of the state; the violence of discriminatory policies against lesbian, trans and queer women'.
This is not violence as a physical act, but violence as metaphor. No wonder it is experienced everywhere. The World Health Organisation describes violence against women as an 'epidemic'. We are told that over a third of girls have been sexually harassed at school and that more than a third of women have experienced sexual harassment at work. But then we also learn that two women are killed each week by a current or former partner. And here, immediately, is the problem with violence as metaphor. Real violence becomes relativised. When winking and nasty tweets are described as acts of violence, the word is no longer enough to describe acts of physical brutality and murder. Violence has become nothing more than a badge permitting membership of an inclusive feminist club, and this does little to support women who really are in need of help.
Statistics on violence against women are rarely subject to criticism, and claims of personal suffering are placed beyond question. As a result, not only are real experiences of violence trivialised, but a one-sided story emerges. The Office for National Statistics (ONS) suggests that violent crime is, over the long term, in decline, but that men are still almost twice as likely to be victims than women. Even rates of domestic violence are falling significantly. The ONS figures on domestic abuse cover everything from physical violence, sexual assault and stalking to emotional and financial abuse. In the last year, 7.5 per cent of women and 4.3 per cent of men reported experiencing some form of domestic abuse. The difference between the estimated number of male and female victims is at its lowest recorded level.
When violence becomes disconnected from acts of physical aggression, statistics are easily brushed aside. The real problem, feminists tell us, is that so much violence against women goes unreported. But accounting for unreported crime leaves us dealing with guesses; and when violence can mean anything, and there's a perception that it is at epidemic levels, then these guesses, unsurprisingly, tend to be very high indeed.
At a time when elite feminists are more powerful than ever before, violence has taken on a real significance in presenting all women, even the most privileged, as united in a common experience of suffering violence. For the vast majority of women, this, thankfully, bears no relation to reality. But the assumption that all women are victims – or potential victims – of violence is worse than just an exaggeration. In presenting women as vulnerable and men as violent, feminists rehabilitate some aged stereotypes that demean both men and women. In the process, they trivialise real incidents of violence and let perpetrators hide behind biology or socialisation as an excuse for their actions.
Inflated claims of violence are used by feminists to justify new laws and increasingly authoritarian interventions into our everyday lives. The Fawcett Society backs calls to see misogyny recognised and recorded as a hate crime, on the basis that 'tackling misogyny will address one of the underlying causes of violence against women and girls'. There is nothing to suggest that rounding up street catcallers will do anything to make life better for women who are suffering from domestic violence, or girls being targeted by grooming gangs, but it will no doubt further justify the salaries, platforms and power given to today's professional feminists.
To enquire about republishing spiked's content, a right to reply or to request a correction, please contact the managing editor, Viv Regan.