Making a mockery of juries
Yet again, misleading research is being used to attack the role of jurors.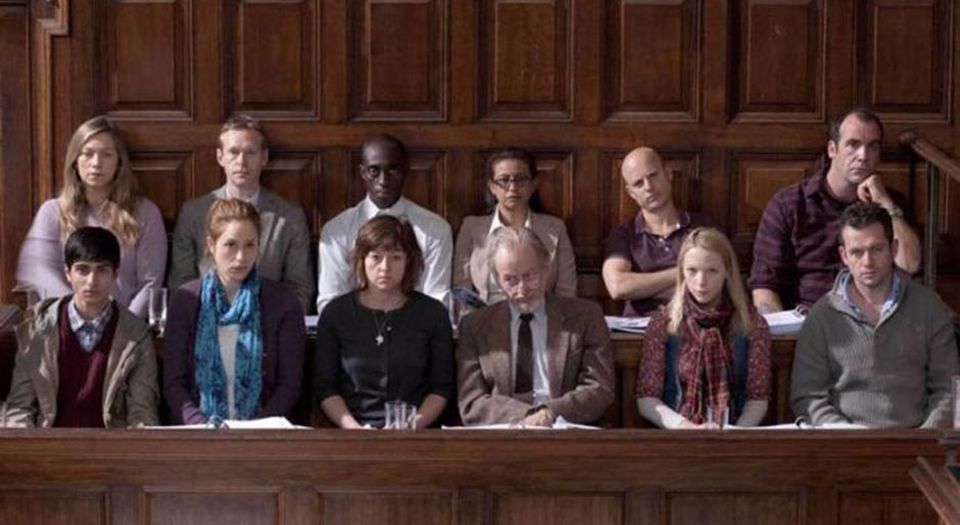 Few institutions attract as much slander as the English jury. So it is no surprise to see reports last week claiming that research, published by the University of Huddersfield, shows that jurors are affected by bias when considering rape cases.
Based on a series of mock trials, the research suggested that men tend to side with the defendant's version of events, and women with the complainant. Previous experience of sexual abuse made a juror more likely to convict. The research also claimed that 43 per cent of jurors 'make their decision in advance', by which they mean that deliberations with fellow jurors did not change their view of the evidence. It also suggested that educational background made a difference, with those people educated below degree level tending to deliver not-guilty verdicts. The researchers connected this to 'sexually aggressive attitudes' among non-graduates.
The reports seemed to be based on the researchers' preliminary findings, given the research itself does not appear to have been published yet. But even at this early stage, correlation appears to have been confused with causation. Moreover, the speed with which the so-far sketchy research has been seized on by certain observers shows how academic work can become a powerful tool for those seeking to challenge the status of the jury in the courtroom. The author of the report was quoted as saying, 'this research shows that for all the best efforts of the courts, juries are not necessarily offering a fair and impartial assessment of the evidence, particularly within rape cases'.
Such attacks on juries are nothing new, of course. In 2003, New Labour passed the Criminal Justice Act, which granted judges the power to order trial by judge in certain cases. It was thought that juries were too susceptible to influence, and that they fail to understand complex financial cases. This was despite research suggesting that when mock juries and a panel of accountancy experts were presented with the same evidence, they tended to return the same result.
When it comes to rape cases, the anti-jury sentiment focuses on jurors' supposed 'sexual attitudes'. Hence it has become common to blame regressive attitudes among the public for an apparent failure to convict defendants in rape cases. The often cited three-per-cent conviction rate is blamed on jurors who think women were 'asking for it'.
The problem is that these issues have always been misleadingly presented. In 2010, Baroness Stern published a report explaining that the three-per-cent figure was completely wrong. The three per cent referred to the 'attrition rate' – that is, the proportion of cases reported to the police that result in conviction. There was no evidence that the attrition rate was lower in rape cases than other criminal cases. In fact, the conviction rate – the proportion of court cases that result in conviction – was actually far higher than in other criminal cases, peaking, in 2013, at a record 63 per cent.
There are still problems with the justice system and rape cases. A 2015 report, which focused on the Metropolitan Police's handling of rape allegations, suggested that the police are radically underfunded and face serious difficulties dealing with the number of allegations being made. More and more women are making complaints every year, which presents many complex problems. But none of these problems has anything to do with the jury.
This has not stopped the complaints about biased and ignorant jurors. It is often claimed that the majority of people think rape 'only takes place down a dark alley'. Yet there is no evidence that this impacts on a jury's perception of the evidence in real cases. Which shouldn't be a surprise, given jurors are heavily directed at the outset of a trial about the nature of rape and sexual violence. They are now also directed about certain myths about how complainants react in the aftermath of an attack. They are informed that there is no normal way of responding to being attacked, and that a delay in complaining does not necessarily mean the complaint is false.
If juries genuinely did believe that rape only occurred down a dark alley when they enter a courtroom – and there is scant evidence that they actually do – then the trial process is a rigorous antidote to these misconceptions. There is evidence to suggest that not all judicial directions are fully understood by jurors, but this is hardly surprising given some of the more complex and arcane directions offered by judges. When it comes to directions for rape cases, there can be little doubt that jurors understand that rape can occur in a variety of settings.
So what about this new research? Again, there are problems. Firstly, it fails to compare rape with other cases. In treating rape in isolation, it makes particular figures seem worse than they are. The research suggests that around 43 per cent of jurors reach a conclusion before deliberating. But there is nothing to suggest that this is any different to the behaviour of jurors in other cases. It is highly unlikely that, in other cases, jurors enter their deliberations with completely open minds about their verdicts. After all, they have sat through the evidence and thought about their decision for a long time before they enter deliberations. The fact that relatively few people change their minds about their decision does not mean they are being less rigorous when considering the evidence.
Similarly, the research finds that those who have been sexually abused are more likely to convict. But so what? This does not necessarily mean the jurors themselves are biased against defendants. We may find, were we to look at other offences, that people who have been burgled are more likely to convict those accused of burglary. We would not immediately presume that these people were biased in their consideration of the evidence.
Secondly, the research used mock trials. We know that when real jurors are tested there is no trace of bias whatsoever. In 2010, research published by the Home Office demonstrated that jurors were more likely to convict than acquit in rape cases, and there was no evidence of any gender bias either for or against defendants.
Thirdly, any evidence of gender bias actually contradicts many previous myths about public attitudes. In 2013, a survey was published suggesting that women hold rape complainants 'responsible' for what happens to them. At the time, this research was used to suggest that women were unsympathetic towards rape complainants. This new research would suggest that women are more sympathetic than previously thought. Even taken at face value, the research shows how previous conceptions of rape myths are open to question. However, because the research treats rape in isolation, there is no way of knowing whether the role of gender in juries' decision-making is specific to rape. Maybe, for example, men are more inclined to guilty verdicts in all cases. On its own, the fact that women tend to favour an account by a complainant or that men prefer accounts by defendants tells us little about their ability to judge evidence.
This kind of research presents an incomplete picture. By treating rape in isolation from other offences in the justice system, it can present statistics as being particular to rape cases when in fact they may be completely normal in the context of the justice system as a whole. The reporting of this research is more about denigrating the role of the jury than it is about dealing with the tough practical issues involved in judging rape cases fairly.
Luke Gittos is law editor at spiked and author of Why Rape Culture is a Dangerous Myth: From Steubenville to Ched Evans. (Buy this book from Amazon(UK).)
Picture: copyright ITV (from The Jury).
To enquire about republishing spiked's content, a right to reply or to request a correction, please contact the managing editor, Viv Regan.