India is right: coal makes the world go round
India's defiance at the Paris climate talks should be celebrated.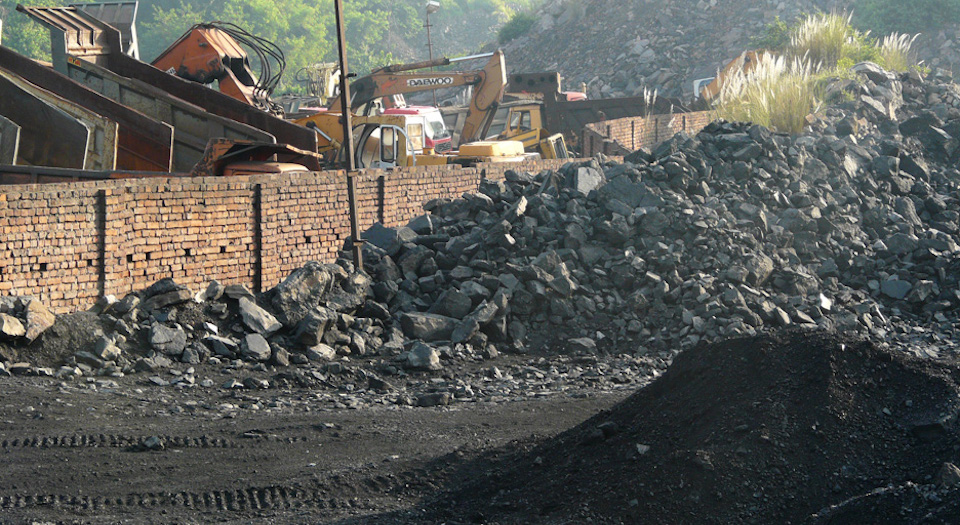 The Paris climate summit (COP21) is underway, and the usual handwringing over the threat of climate change is unfolding. There's been the familiar 'now or never' and 'the end is nigh' rhetoric, the demand that Something Must Be Done, and, of course, heightened concern about countries like China and India's insistence on coal-powered growth.
Now, Western leaders are much more sympathetic to developing countries this time around. Barack Obama has said that the responsibility for the problem of climate change lies most with the developed West. Where previous conferences were overshadowed by a blame game between developed and developing countries, commentators insist that this year will be different. Nevertheless, India and China are still expected to make a far greater commitment to renewables. In May, the two countries agreed to invest $22 billion in renewable-energy projects, and Indian president Narendra Modi unveiled a 'global solar alliance' of 120 countries at COP21.
However, India's climate plan, which was submitted ahead of the talks, made clear that coal would continue to play a large role in its development. In a speech to the COP21, he insisted that Western nations should offer more investment to make renewables affordable for developing nations. While climate pundits and negotiators are talking of a drastic 'decarbonisation' of the global economy, Modi's speech made clear that he would not be forced to rein in economic growth.
Statements from various world leaders have suggested that achieving a legally binding target to reduce carbon emissions may well prove difficult – even though climate commentators appear to be more hopeful. And, now that China, previously vilified as the world's No1 polluter, has won favour for its apparent u-turn on fossil fuels, India is being painted as the new troublemaker, thwarting negotiators' goal of doing away with the coal industry.
Indian officials have made clear their nation's intention to continue using coal – and this has sparked tension. According to Time, India's insistence on using 'cheap, dirty electricity' puts it at odds with the rest of COP21. A BBC report asked if the Paris conference can 'overcome the India challenge', adding that, 'if any country embodies the challenge of reaching an agreement, it is India'.
But India's defiance is something to be encouraged. Coal is the most readily available means of motoring the sort of development that India, and other developing countries, so desperately needs. India has 301 billion tonnes of available coal – the fifth largest reserve in the world. And it plans to open one mine a month over the next five years. None of this is a bad thing. Coal is not just a polluter, a source of carbon emission; it is an abundant energy source – energy that can drive human activity and push development in low-income countries.
Coal has been crucial to lifting millions out of poverty in India and China over the past two decades. Building schools and roads, powering villages, towns and commercial centres, supplying food and sustaining production – all this depends on readily available energy. Between 2004 and 2011, the number of poor people in India fell from 407million to 269million. Since India won its independence from Britain, life expectancy has doubled. In 2013, India eradicated the scourge of polio. All of this is an offshoot of coal-fired development.
Of course there is much further to go. It is unacceptable that in the 21st century millions of Indians still live below the poverty line, and a quarter of the population still live in darkness without electricity. But the response to this should be to ramp up energy production. India's aim is to produce 1.5 billion tonnes of coal by 2020, a steep rise from the 600million tonnes that have been produced since 2012, to power 400million homes and sustain the growing economy. Coal is not just some black stuff in the earth – it has the potential to transform peoples' lives in the here and now.
Although India has agreed to expand the amount of renewables in its energy mix, coal is by far the cheapest, most reliable and abundant source of energy available to meet the scale of demand for development. Coal costs less than one quarter of the price of oil and natural gas. According to one report, a hydropower plant in India generates 33 per cent less electricity than a coal power plant – and coal is also far cheaper than hydro. The cost of natural gas, considered much cleaner than other fossil fuels, is 175 per cent higher than current coal prices. While India proposes to take the lead in solar energy, coal will be the mainstay of its energy mix for decades to come. Nuclear is another cheap option, but it is expensive to build nuclear plants, and India's technical capacity is still limited.
Indian officials recognise that burning coal can cause pollution, but a country's capacity to tackle such problems depends on development. Richer countries have managed to reduce their dependence on coal and switch to cleaner fossil fuels, and, in future, they may progress to even more viable sources.
Most countries at COP21 have taken a far narrower position in relation to climate change. Against developed countries' call to limit their carbon footprint, Modi made a strong statement on the importance of development. The obsession with carbon output and 'tipping points' limits human activity and imagination, rather than expanding it. The expansion of the human footprint is essential if we are to solve the problems of the future. For this to happen, we must exploit the resources that are readily available to us.
Sadhvi Sharma is a writer and researcher based in London, and has a PhD in international political economy from the Rajaratnam School of International Studies in Singapore.
Picture by: Partha Sarathi Sahana.
To enquire about republishing spiked's content, a right to reply or to request a correction, please contact the managing editor, Viv Regan.