The myth of the Olympic Legacy
It's time we let go of the 'spirit of 2012'.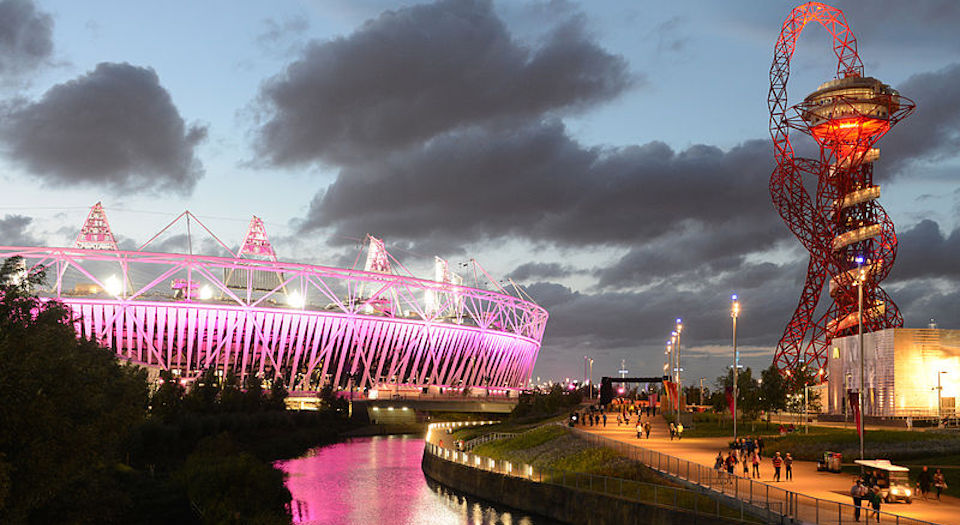 No doubt a collective gasp was heard across the nation last week when it was revealed that participation in sports had dropped, thus casting a shadow over the so-called London 2012 Olympic Legacy and triggering a public consultation.
From the moment it was announced in 2005 that we had won the 2012 Olympics bid, the speculation started: site progress reports, views on costs, conjecture over how many medals Team GB could win. We had seven years of Olympics trivia before a starting pistol had even fired.
And then there were was the Games itself. Five weeks of non-stop live coverage, daily gold-medal counts, and countless newspaper columns on how fantastically cheerful everyone was and how that proved London really was the greatest city on Earth.
But it didn't end there. Like a clingy ex-girlfriend after a bad break-up, the government couldn't let go. We have been inundated with Olympic Legacy reports ever since. This was all lest we forget that three years ago the government spunked over £9 billion on a big, shiny competition, and that, in the summer of 2012, all eyes were on London due to the absolute amazingness that was our Olympic Games.
Except they weren't. Because in every town of every country across the globe, there are people just like me. People who – whisper it – don't like sport.
Growing up, mine was a household in which the sports pages went straight into the recycling bin, and my school PE lessons were a battle of wits as I tried my utmost to avoid any situation where I might be expected to catch or throw something in public.
Needless to say, my interest in the Olympics was close to zero, and I think I watched at most half an hour of action throughout the entire games. As Team GB's medals' pile grew steadily taller, I remained distinctly uninspired. My boredom alone places a black mark against the government's legacy plans – promise number three of five, outlined in a 2010 Olympic Legacy parliamentary paper, reads, 'To inspire a generation of young people'.
Which all brings us to where we are today, three years after the Games, watching sports minister Tracey Crouch wringing her hands on BBC Breakfast over new data from Sport England's 'Active People' initiative showing a decrease in participation in nine out of 15 key sports.
'Sport has such a positive impact on people's lives, and I want to embed participation into this nation's DNA', she said, rather ominously, as an overly cheerful BBC presenter stands in front of a public swimming pool feigning surprise that more people aren't interested in swimming laps up and down their local municipal verruca palace.
No doubt we'll soon be seeing another campaign along the lines of the patronising 'This Girl Can' drive by Sports England. Bad enough that social media is covered with virtuous posts of acquaintances all desperate to tell us how many miles they jogged today and uploading photos of themselves wearing far too much Lycra – now our own government feels the need to bombard us with sports propaganda, kindly letting us know how they think we should be spending our free time.
Just like in PE, there is no room in the Olympic Legacy for those who do not like sport; for those of us who do not participate, not for reasons of money or time pressures, but because we simply choose not to.
Of course, whenever the question of sports participation is raised in the news, the word 'obesity' is never far behind. It is the evil of our time, or so the government and press would have us believe. And sport is the solution, apparently. All this despite numerous scientists pointing out that doing sport actually makes you more likely to gain weight, due to an increased appetite post-workout. Nonetheless, the government needs us to believe that by doing that weekly Zumba class we are playing our part in the Olympic Legacy, and the fight against fat.
And what of the Games site itself, now named the Queen Elizabeth Olympic Park, and the much-hyped regeneration of east London? The athletes' village has been transformed into 2,800 flats and there are plans for 7,000 more. In an area of London that includes the capital's fastest growing boroughs population-wise this should be a big help. However, it is also one of the poorest areas, with a social-housing waiting list for Tower Hamlets of over 20,000. Yet, according to a report in The Economist, only one of the new housing developments is split equally between private and social housing; the others are mainly private. And, according to earlier plans, it is estimated that a further 2,000 flats could have been fitted into the same space.
What's more, while employment opportunities increased during the Games, they were mostly temporary and have had no lasting effect on employment rates in London. Looks like the grandly named Legacy Corporation isn't quite the east London saviour it would have us believe.
The constant reports, the public consultations; it all reeks of desperation. An inability to let go of our golden hour, those few glorious weeks three years ago when we put on a good show and showed some sporting prowess to the world.
A fitting tribute, I feel, was the recent announcement that due to low interest in Anish Kapoor's giant ArcelorMittal Orbit sculpture inside the Olympic Park, the Legacy Corporation has passed plans to attach a giant slide to the side of it. It's time to let go of the delusion that the 2012 Olympics was anything more than an entertaining spectacle and admit the only 'legacy' we'll be left with is a giant helter-skelter.
Naomi Firsht is a reporter for the Jewish Chronicle and co-author of
The Parisians' Guide to Cafés, Bars and Restaurants.
Picture by: Wikimedia Commons/Flickrworker
To enquire about republishing spiked's content, a right to reply or to request a correction, please contact the managing editor, Viv Regan.