The lawyers riding roughshod over democracy
Lord Sumption is right: legal activism devalues the demos.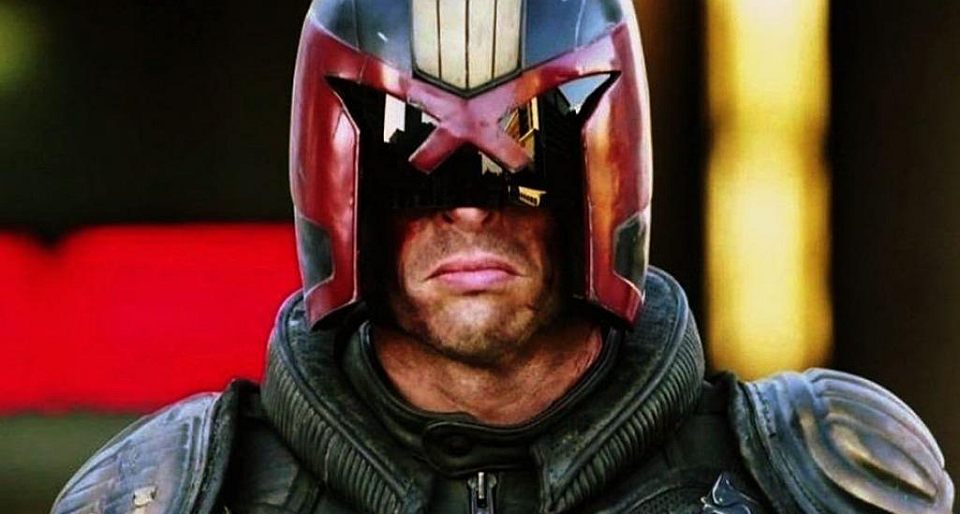 A few weeks ago, the UK's Supreme Court considered the government's plans to build High Speed 2; the week after next it hears lawyers arguing over the right to die; and last week it outlawed the right of Christian hoteliers to discriminate against gays. The days when the highest court in the land heard dry technical disputes over income tax, contracts and probate law are a thing of the past.
The political nature of day-to-day fare for a Supreme Court judge has not escaped one of their number, and it troubles him. Last month, Lord Sumption gave a lecture on 'The limits of law' in which he criticised the tendency within Britain to 'convert political questions into legal ones'. He surely has a point, one best illustrated by the decision of the European Court of Human Rights to brand Britain's automatic disenfranchisement of convicted prisoners as unlawful. The court reached this conclusion, says Sumption, by deciding 'that the issue was a matter of law for the court, and implicitly, therefore, not a matter for democratic determination at all'. On what basis, Sumption asks, is such an issue deemed to be a matter of law, rather than one of policy that should be determined in the political sphere.
Not only does Sumption have a point, it is actually a very good point. So good, in fact, that it is surprising nobody has raised it before, except for Sumption, who made exactly the same point two years ago in a lecture on 'Judicial and political decision-making: the uncertain boundary'.
Not everyone thinks it is a good point. In fact, many lawyers are hostile to Sumption's view that the politicisation of the law over the past couple of decades is a problem. Instead, they consider it a positive, progressive development. These tend to be lawyers with a certain disposition. In previous decades, they would have been more at home on a picket line, on a protest march or otherwise engaged in left-wing politics. But today, in the absence of such political movements, they have gravitated towards the law. Many students opt to become practising or academic lawyers so they can practise or write about human rights and public law, which they see as politically interesting.
The campaigning lawyer is a feature of the modern era that has developed in tandem with the politicisation of law. These lawyers love the European Court of Human Rights, they worship the European Convention on Human Rights, and they adore international treaties drafted by bureaucrats that were never intended to have the legal effect they now have. These lawyers crave publicity, they live for their next public-law case, and it doesn't matter if they win or lose, so long as they have fought the good fight.
It is important to be clear about what is happening here. These campaigning lawyers, with the Human Rights Act in one hand and the Equality Act in the other, are taking their 'politics' into the courtroom, not into the court of public opinion. They make submissions within a restricted legal framework, which is not the same as arguing for a political or moral outcome that may or may not be lawful. These courtroom lawyers may be clever, they may be earnest and they are invariably good advocates, but they are first and foremost lawyers: individuals who can package a case to fit within a legal framework which is presented in legal language to a judge. Whereas political campaigners of an earlier generation sought to win political arguments with the public, today's courtroom campaigners don't need to do that; their objective is to persuade a judge to lay down the law.
It does seem clear that the law has been politicised over the past 20 years. Sumption is right to observe that 'to single-issue pressure groups, public law is politics by other means'.
Does any of this matter? Yes, it matters because the expansion of law into political issues, to use Sumption's words, 'undermines the democratic process'. His prognosis is as vivid as it is sobering: democracies 'are rarely destroyed by a sudden external shock or unpopular decisions. The process is usually more mundane and insidious. What happens is that they are slowly drained of what makes them democratic, by a gradual process of internal decay and mounting indifference, until one suddenly notices that they have become something different.'
Democracy does matter, and the expanding empire of law is harming democracy. Democracy suffers when courts in Strasbourg or London make laws. It suffers, too, when judges are regularly able to find that governments, local and national, have acted unlawfully. And, less obviously, but most insidiously, democracy suffers when social and political issues get mangled by a legal framework which skews the way they are understood and dealt with. In recent years, debates on tolerance, discrimination, the right to die, prisoner enfranchisement, infrastructure development and welfare reform – to name but a few – have been shaped not by what is right but by what the law allows. Democracy, instead of being the master of law, is becoming its servant. The body politic is giving up its sovereignty. The law is being fetishised and treated as having a life of its own.
Sumption's critics are so wedded to the idea of law as force for change that they have difficulty engaging with arguments against it. After Sumption's speech in 2011 against the legal usurping of politics, the retired Court of Appeal judge, Sir Stephen Sedley, writing in the London Review of Books, noted that 'it is difficult to know where to begin answering [Sumption's] assertions as it is difficult to know what they are based on'. Sedley argued that Sumption was conflating 'government and legislature… in order to suggest that both ought to be equally immunised by their democratic credentials from judicial oversight'. The courts, said Sedley, 'go to considerable lengths to respect the constitutional supremacy of parliament'. Sedley's point is that while the legislature is sovereign, in that it can pass whatever laws it likes, the government, in the execution of those laws, is subject to judicial oversight.
Sedley presented what Sumption had already noted was 'the usual answer', namely 'that the judges are only doing what parliament has required them to do'. But, Sumption argued, 'it would be foolish to pretend [democracy] is not undermined, simply because parliament has ordained it'.
The clash between Sumption and his critics is fundamentally over different views of democracy. Sumption sees democracy as requiring that some issues are necessarily political ones and are therefore unsuitable for legal oversight. This is a view that sees democracy as being about implementing the macro whereas the law, dispensed by unelected judges, is concerned with the micro. It is a view that believes, to use General de Gaulle's dislike of the 'rule of judges', the only Supreme Court 'is the people'. With this view of democracy, laws are formulated in the political sphere by an engaged public that accepts the laws because they support the political process that made them. Law, in such a democracy, plays an important but a necessarily limited role.
Sumption's critics see democracy differently. They see it as primarily about allowing the electorate to vote in a government. Democracy is sound so long as the courts do not exceed what the constitution allows. Advocates of this view of democracy, see it as good that erudite judges, with their ability to engage in abstract reasoning, make laws and regularly pass judgement on the actions of politicians. Law, in such a democracy, plays an expanded role that is not confined to the micro. It is convenient to describe these two different visions of democracy as political and constitutional.
Today's courtroom campaigners clearly subscribe to a constitutional view of democracy. The courtroom, rather than the public stage, is their venue. The legal precedent, rather than the vision, informs their argument. And the judge, rather than the people, is their agent of change. The people's consent comes from respecting the law, because it is the law. This is a degraded view of democracy. It is a democracy with the lifeblood of engagement and consent sucked out of it.
Sumption is right to note that 'in many countries, including the United Kingdom, there is widespread disdain for the political process and some particular support for an approach to lawmaking that takes the politics out of it'. But the antidote to this problem is not to expand law at the expense of politics; it is to breathe some life into our politics. And a good way to start would be by confining lawyers to dry technical disputes over matters such as income tax, contracts and probate law.
Jon Holbrook is a barrister in London. Follow him on Twitter: @JonHolb.
Picture: Rainer Jensen/DPA/Press Association Images
To enquire about republishing spiked's content, a right to reply or to request a correction, please contact the managing editor, Viv Regan.