Women are being forced out of their own sports
A female Canadian powerlifter is being threatened with a ban for speaking out against trans ideology.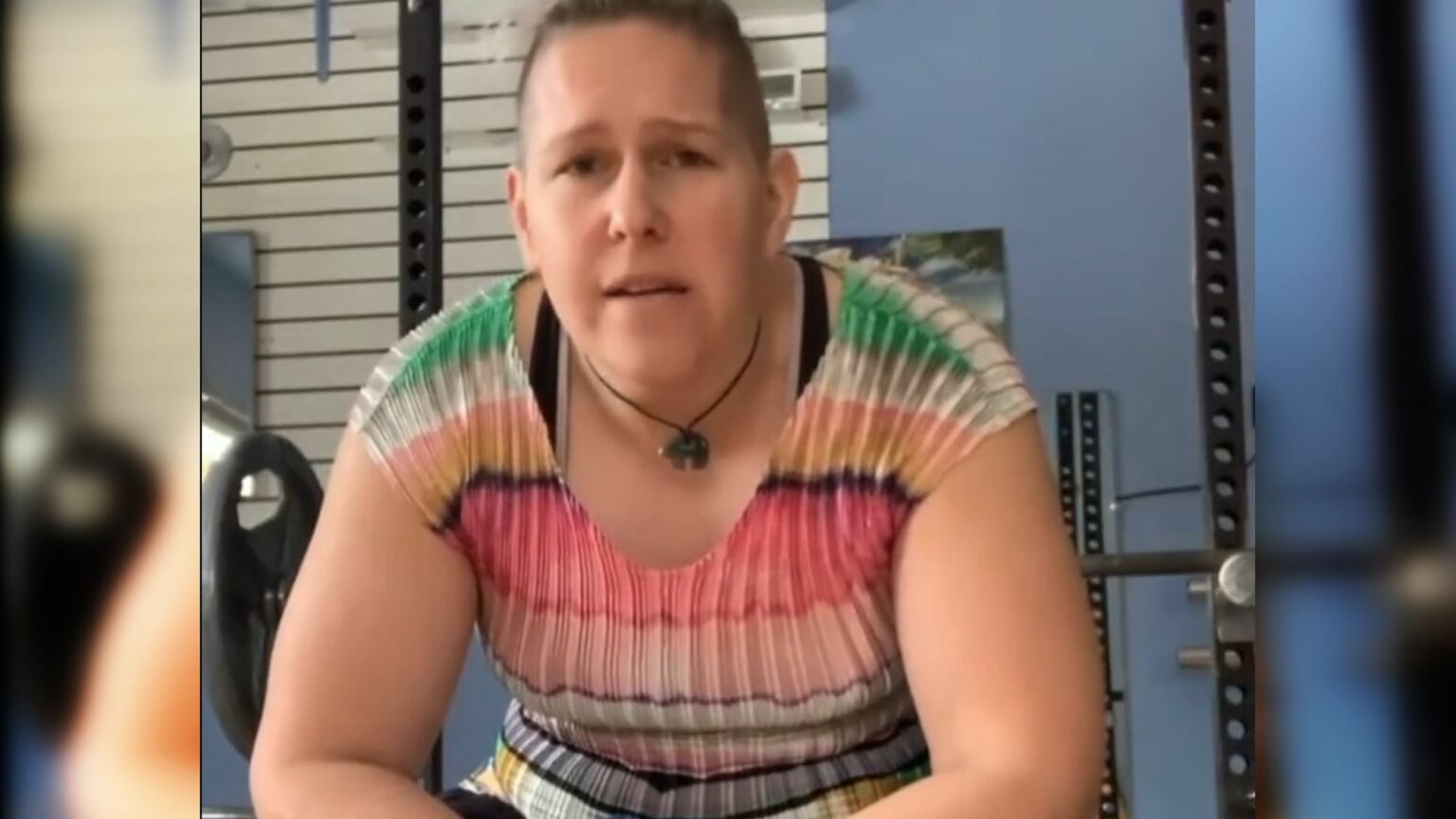 Trans ideology is destroying women's sport in more ways than one. Not only are men taking women's places in sporting competitions – women are also being forced out of their sports if they dare to speak out against this.
In August this year, Canadian powerlifter April Hutchinson took to social media to criticise a decision to allow biological males to compete in women's competitions. She was talking specifically about the case of Anne Andres, a trans-identifying male who had broken the Canadian women's national powerlifting record by 200 kilograms a few days earlier.
Seeing a biological man waltz into a women's competition, and smash a women's world record, was 'disheartening', Hutchinson said in an interview with TalkTV last month. 'It just goes to show the physical advantages that a male has over a female.'
Indeed. All the evidence shows that going through male puberty gives men significant physiological advantages over women. Bone density, physical strength, muscle mass, height and lung capacity are all hugely boosted by male puberty. For this reason, most people are able to recognise that allowing biological males to compete in female sport is profoundly unfair. But not the Canadian Powerlifting Union (CPU), it seems.
A few weeks after Hutchinson stated the bleeding obvious about Andres's participation, she received a stern letter from the CPU. It told her that she could not refer to Andres as a biological male and criticised her for campaigning to keep women's sport, er, women-only. The CPU is now said to be considering hitting Hutchinson with a two-year suspension.
This is a shocking move on the part of the CPU. It should be protecting the integrity of women's sports in the face of trans ideology, not silencing those with the courage to raise the alarm.
As it stands, Canadian powerlifting has some of the most lenient rules in the world when it comes to gender self-identification. Many sports bodies and federations have been tightening up their rules on transgender athletes' participation in women's competitions over the past year. But not the CPU. Its 'Trans Inclusion Policy' states that transgender athletes are allowed to participate in whichever sex category they choose, without any restrictions.
Indeed, so lax are its rules that, earlier this year, male powerlifting coach Avi Silverberg entered a women's competition and promptly broke the Canadian bench-press record. Silverberg is not trans, nor was he even pretending to be. He entered the competition to show how absurd the CPU's self-ID rules are.
For his part, Anne Andres has taken a smug, condescending attitude towards the women he is unfairly competing against. In a video posted on social media in January, he asked, mockingly, 'Why is women's bench press so bad?'. He said his young son could lift as much as female powerlifters can. When the Daily Mail reached out to Andres for his thoughts on Hutchinson's potential ban, he called the reporter a 'bigoted fuck', and claimed that 'the blood of LGBT people everywhere is on your hands'.
While Andres mocks women and insults reporters, it is Hutchinson that the CPU wants to punish, merely for stating that men have an unfair advantage over women. So not only is the CPU undermining women's sport, it is also determined to silence women who speak out against its fundamentally unjust 'inclusion' policies.
This is not a problem specific to the CPU, of course. Across sport, many women are afraid of speaking out about the threat posed by trans ideology. Take the case of American swimmer Riley Gaines. Earlier this year, she was set upon by a mob of trans activists at San Francisco State University, after she gave a speech advocating for fairness in women's sport. Last month, ticketing service Eventbrite refused to list an event she was speaking at, due to her support for women's sports.
This bullying of female athletes has got to stop – both by the men unfairly competing in women's competitions and by the sports federations who enable them. If we continue to ignore biological reality, and shame the women who are brave enough to speak up for fairness, we risk losing women's sports for good.
Lauren Smith is an editorial assistant at spiked.
To enquire about republishing spiked's content, a right to reply or to request a correction, please contact the managing editor, Viv Regan.