The neo-Maoist mobbing of Riley Gaines
More people need to speak out against the unhinged misogyny of transgenderism.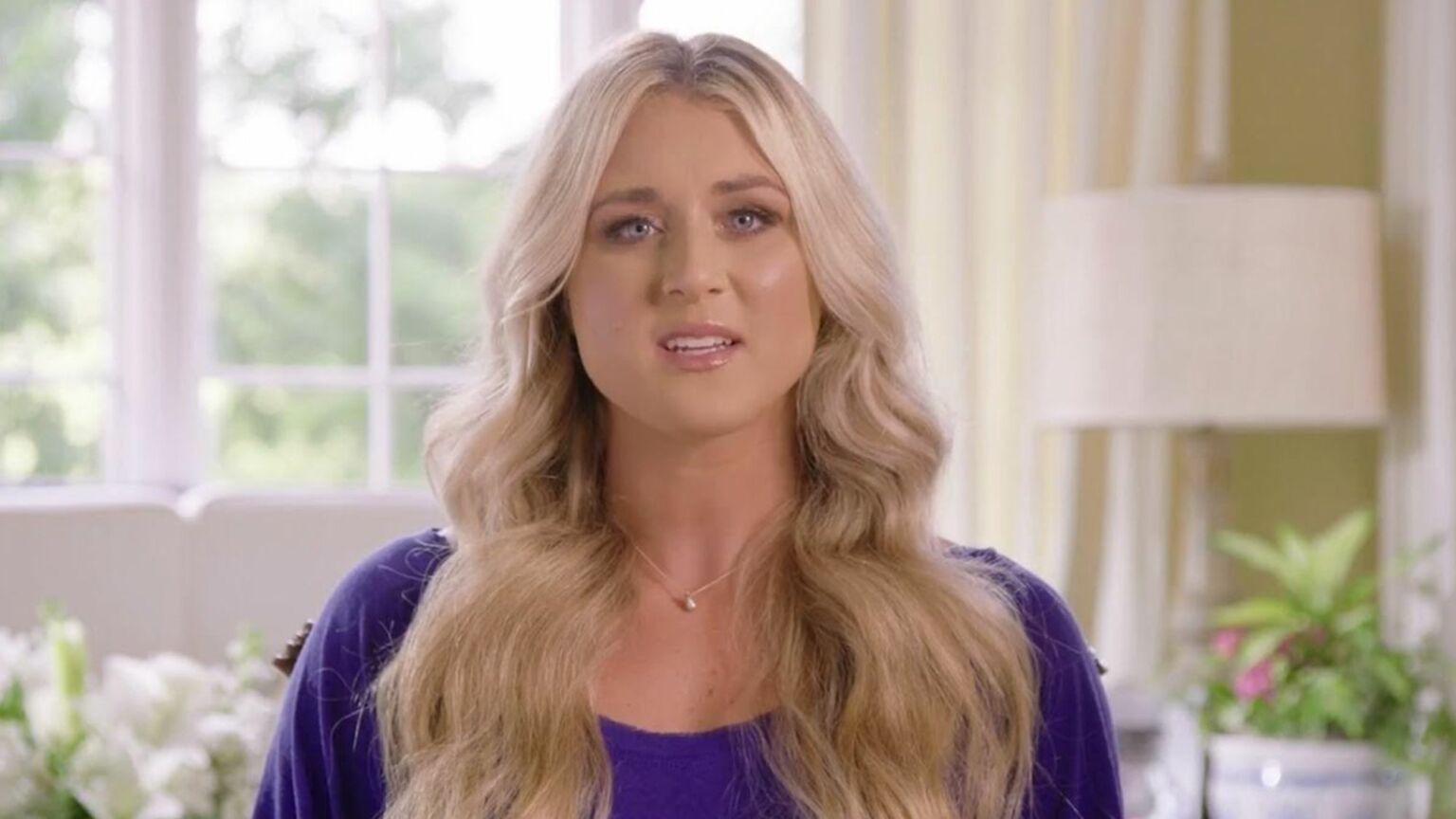 American swimmer Riley Gaines should be commended for her bravery. Gaines is a college athlete who has raised her head above the parapet to say what ought to be self-evident to anyone in touch with reality – namely, that men should not compete in women's sports. For saying this, she was ambushed and attacked by trans activists at San Francisco State University last week.
On some fundamental level, every adult understands Gaines' point. However, the indulgent and self-immolating West is now divided into three starkly different camps on the trans question: those who agree with Gaines and are brave enough to say so out loud (the smallest group); those who are ideologically captured, delusional and brainwashed into magical thinking (the loudest group); and those in the squishy middle. The latter category consists of mostly liberal centrists who look away, make excuses or allow themselves to be cowed by the baying mob. I understand these folks up to a point – go along to get along, and all that. But their continued silence is now tantamount to capitulation and complicity – after all, Gaines' experience is only the latest in a long line of examples of trans activism turning violent.
Gaines was at San Francisco State University to talk about the importance of defending women's sports. Last year, Gaines was one of the swimmers on the University of Kentucky women's swimming team. She raced against University of Pennsylvania swimmer Lia Thomas, a male who 'identifies' as female. Gaines and Thomas tied in that race, but when it came time for photographs on the podium, the National Collegiate Athletic Association (NCAA) official informed Gaines that only Thomas would hold the trophy.
As it turns out, Gaines wasn't the only athlete unhappy with Thomas getting special treatment. In February 2022, 16 of Thomas' female teammates sent an unsigned letter to the University of Pennsylvania, stating: 'We have been told that if we spoke out against [Thomas'] inclusion into women's competitions, that we would be removed from the team or that we would never get a job offer.'
Another teammate was interviewed anonymously in Matt Walsh's documentary, What is a Woman. She told Walsh that concerns about fairness and the 'locker-room situation' – ie, a person with a penis and testicles being allowed in the women's changing room – were dismissed. Thomas' teammates were accused of transphobia and were told to meet with school officials, psychological services and LGBT activists.
As Gaines gave her talk on women's sports, protesters stormed the room. She was physically assaulted by someone she believes to be a transwoman. And she was then barricaded in another room for three hours. She was essentially held hostage while an angry crowd yelled and screamed on the other side of the door. In one video, protesters can be heard screaming 'sore loser' at her. One also screams: 'You fucking transphobic bitch!'
Student news outlet Golden Gate Xpress posted another video of the mobbing, which has now been viewed over two million times on Twitter. It shows an administrator attempting to talk to the crowd surrounding the room Gaines has taken refuge in. 'Make her lose her pride', one man yells. 'Tell her to pay us! Then she can go. Ten bucks each', adds another. Gaines was subjected to hours of this treatment before the San Francisco police finally arrived to escort her out of the building.
How much more of this kind of behaviour are we going to tolerate from trans-rights activists? How much more do we need to see before we acknowledge that this movement has a problem?
My first concern is for those who, like Gaines, are standing up for women's rights, safety and privacy in the face of such virulent misogyny. Imagine a man yelling for a woman's humiliation ('Make her lose her pride') and actually thinking he's a defender of civil rights?
I also have a second concern. And that is for the young people who are attacking women like Gaines. For years, I have been watching left-wing twentysomethings, who claim to be protecting the little guy, scream, destroy property and attack anyone who even slightly disagrees with them. These are not so much political activists as wannabe tyrants. Also last week, for example, a mob at the State University of New York at Albany attacked an event hosting a conservative speaker, hurling obscenities at him and destroying a Bible in the process. The speaker was there to discuss free speech on campus.
Yes, these young people are the aggressors, and they should face consequences for whatever violence they commit. And yes, their authoritarianism is unhinged and terrifying. But they are also, in part, products of the failures of older generations, including my own. Adults have abdicated their responsibility for socialising these young people in sane, commonsense ways. Instead, these young people's incivility, threatening behaviour and neo-Maoist dogmatism has been tacitly encouraged or blithely ignored. Indeed, an administrator at San Francisco State told students she was 'proud' of those who 'participated peacefully in Thursday's event' – that is, who participated in the mobbing of Gaines. 'It took tremendous bravery to stand in a challenging space', she wrote in an email.
After Thursday's attack, Gaines told the Daily Mail: 'I have never once said anything remotely threatening, remotely hateful towards a trans-identifying individual or anyone in the LGBT community. I have always been on the receiving end of that hate.'
She makes an important point. Anyone can see where the real 'hatred' is coming from here. To pretend otherwise at this stage is to be wilfully blind.
Jenny Holland is a former newspaper reporter and speechwriter. Visit her Substack here.
To enquire about republishing spiked's content, a right to reply or to request a correction, please contact the managing editor, Viv Regan.