Now male powerlifters are breaking women's world records
Trans-inclusive policies make a mockery of women's sports.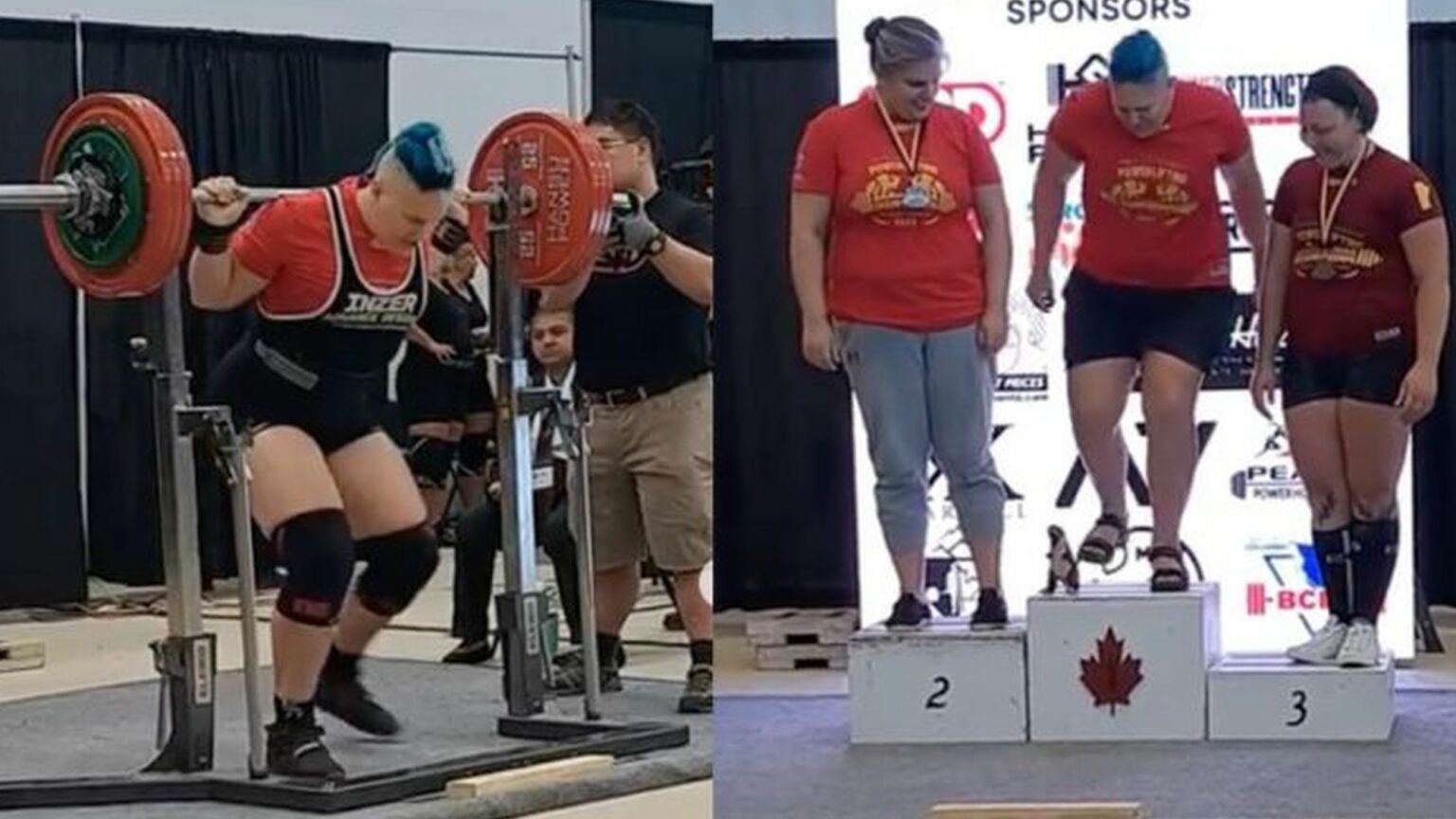 Unfortunately, in the fight to defend women's sports, we are constantly taking one step forward, and two steps back.
Over recent months, as experts, competitors and the public in general have spoken out about men competing against women in sporting competitions, there have been some positive shifts in the right direction. World Athletics and World Aquatics, the governing bodies for athletics and swimming respectively, both introduced policies this year preventing individuals who have gone through male puberty from competing in female competitions. We observed similarly positive steps on home turf, with pro-women policies being introduced by British Triathlon, Volleyball England and the Rugby Football Union.
However, new injustices are never too far away. Last week, Anne Andres, a male powerlifter, broke an unofficial world record during a women's competition in Canada. Andres, competing at the Western Powerlifting and Bench Press Championships, achieved a score of 597.5kg. This was more than 200kg greater than the second-placed competitor. In the world of elite athletics, this type of margin would normally be considered impossible. That is, until you remember that this is a man competing against women.
We should not be surprised by this margin of victory, either. The jury is in – men have inherent and significant physiological advantages over women when it comes to sports and athletics. These include height, muscle mass, hand size, lung capacity, upper-body strength and bone density. Such advantages play a major role in a sport like powerlifting, which is based purely on static strength.
It is no wonder that this has caused outrage among female powerlifters. Andres is 40 years old and took up powerlifting just seven years ago. His success has only been possible thanks to the lax rules of the Canadian Powerlifting Union (CPU) around trans inclusion.
This is by no means an issue solely afflicting Canada, either. In March of this year, a district court in the state of Minnesota in the US ruled in favour of JayCee Cooper, a male who identifies as female, against USA Powerlifting. The judge ruled that not allowing men who identify as women to compete in female-only competitions was discriminatory. USA Powerlifting is currently appealing the ruling.
After Andres's victory, the international governing body for powerlifting, the International Powerlifting Federation (IPF), put out a statement condemning the CPU's decision to allow him to lift. The IPF reprimanded the Canadian body for failing to adhere to its international standards on 'gender identity'. This has been presented in the media as a victory for women's sport, with the IPF falling down on the side of common sense. Trans activists, on the other hand, see this as discriminatory. Andres himself has hit out at the IPF, describing it as an 'anti-trans' organisation.
However, in truth, when one looks at the IPF's transgender policy, it becomes clear it is far from robust. For one thing, the language the IPF uses is highly ideological in nature. It also uses terms like 'cisgender female' to refer to female competitors. The IPF also describes itself as an 'inclusive organisation' which 'recognises and respects the athletes' needs for an identity'. But as April Hutchinson, who competed against Andres, put it at the weekend: 'Bodies play sports, not identities.'
The IPF's standards actually allow men to compete against women, so long as they have declared that they identify as a woman before competing, have a valid passport bearing a female gender and have low testosterone levels ('equal or below 2.4 nanomoles per litre for at least 12 months prior to first competition').
This is a fudge, attempting to appease all sides. But ultimately, it throws fairness under the bus. Testosterone levels are important for sport. However, what are far more important are all the inherent physiological advantages that come from being male and going through male puberty.
The media coverage of trans participation in sports has been particularly poor. Numerous outlets have suggested that protecting women's sports means banning 'transwomen' like Andres from sports entirely. Nothing could be further from the truth. Athletes like Andres are and will always be fully entitled to continue competing in the male category, something which the IPF guidelines specifically suggest.
While progress is undoubtedly being made, what's needed most is consistency across sports and across jurisdictions. Right now every national and international sporting body has its own definition of the words 'man' and 'woman', even though biological reality tells us that a man is a man whatever sport he is playing and whatever country he resides in.
Sadly, as the outrageous case of the trans powerlifter shows, the fight for fairness in women's sports is far from over.
James Esses is co-founder of Thoughtful Therapists.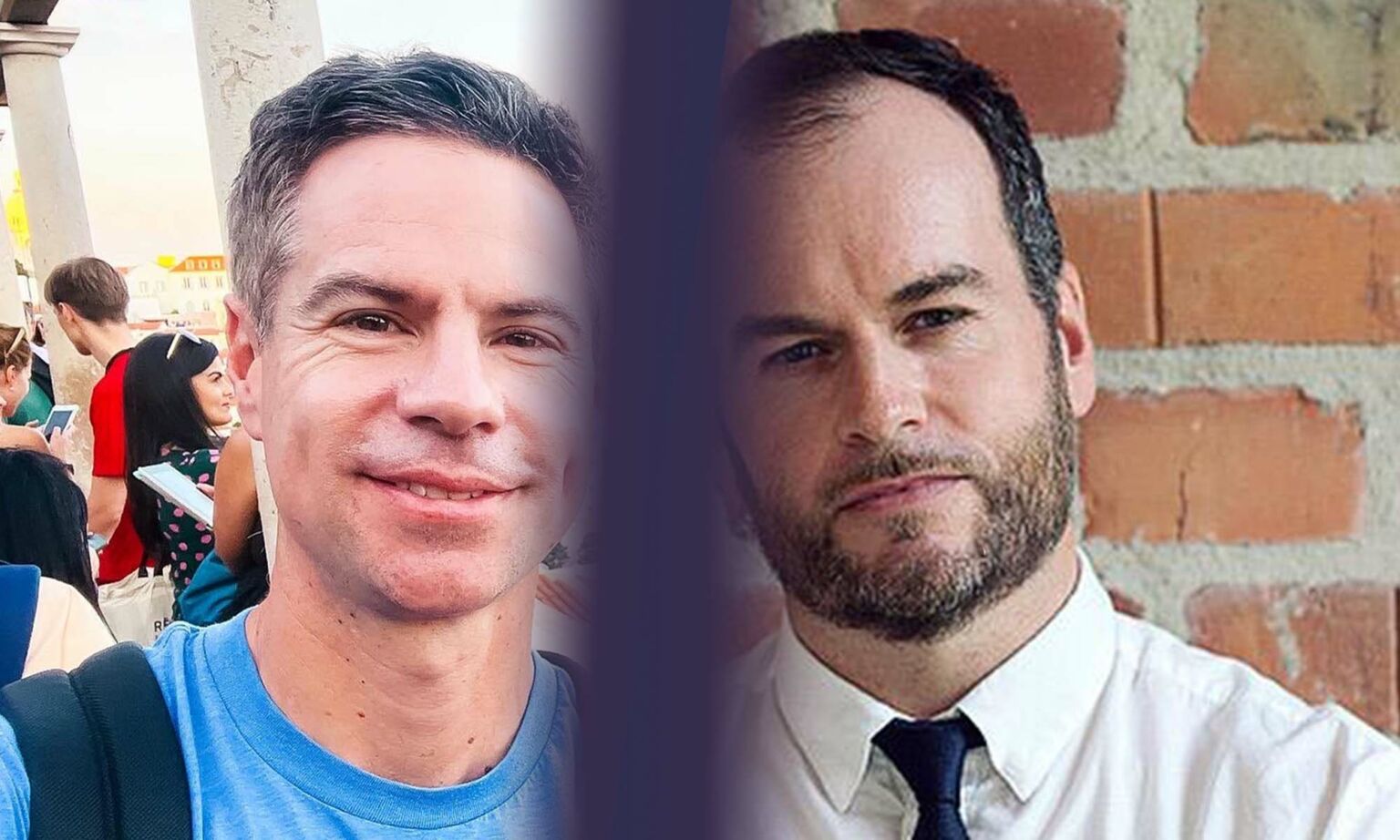 Michael Shellenberger and Brendan O'Neill – live and in conversation
ZOOM EVENT
Tuesday 29 August – 7pm to 8pm BST
This is a free event, exclusively for spiked supporters.
To enquire about republishing spiked's content, a right to reply or to request a correction, please contact the managing editor, Viv Regan.