A triumph for women's sports
World Athletics' new trans policy is a rare win for fairness and common sense.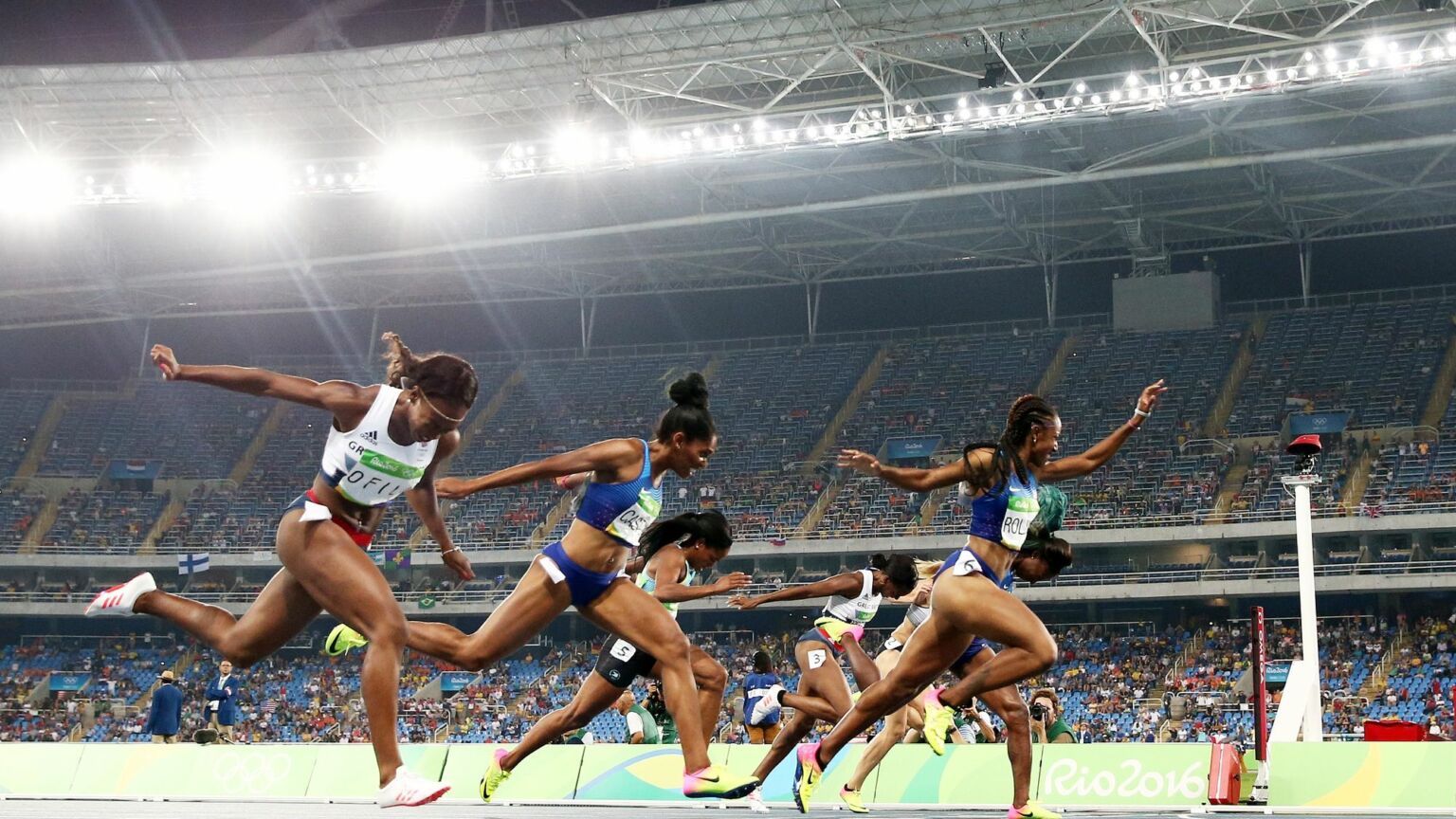 It's not often that common sense wins out in today's culture war. However, this week it did. World Athletics, the international governing body for athletics, has announced its new policy on trans participation in competitions. From 31 March, transgender athletes who have gone through male puberty will no longer be eligible to compete in female athletics competitions.
This is seismic. It is also a much-welcome u-turn from World Athletics' previous announcement earlier this year. In January, World Athletics stated that its 'preferred option' for trans policy was to tighten the criteria regarding minimum testosterone levels. Male-bodied athletes wishing to compete in female events would then have to stay below this required testosterone level for 12 months prior to a competition. Unsurprisingly, that announcement was met with a huge backlash from athletes and coaches alike, as it still allowed biological males to compete against women.
The new, stricter policy brings World Athletics into line with several other sporting bodies, including World Aquatics (formerly known as FINA). The decision recognises the unambiguous fact that going through male puberty confers significant physiological advantages on athletes. These include increases in upper-body strength, bone density, muscle mass, lung capacity, hand size and height. Suppression of testosterone does not and cannot mitigate against these advantages. This is why World Athletics' previous policy, with its sole focus on testosterone, was so misguided.
Thankfully, World Athletics now seems to have turned the corner on the trans issue. Announcing the new policy yesterday, World Athletics president Sebastian Coe stated that the 'overarching principle' was to 'protect the female category'. He said that 'fairness' must come first. He also announced that he would be commissioning a working group to conduct further research on issues related to transgender athletes.
Predictably, the change in policy was met with significant anger from trans ideologues. Pink News described the decision as being the result of 'moral hysteria'. Stonewall said that it would 'stand with trans people who now have the door closed on their chance to compete in athletic sports at an international level'.
These claims are nonsensical. Trans people are not being excluded from sport in any way. They are still fully entitled to play sport at a professional level – within the category of their biological sex. There are also a growing number of organisations – including World Aquatics – that are introducing 'open' categories for trans people to compete in, while protecting the women's category.
Despite all this, commentators who really should know better continue to claim that trans people are being excluded. For instance, Sky News sports correspondent Rob Harris implores us to 'remember the people impacted most personally by a sporting decision… Those who have endured pain and anguish just because of their gender identity… Now they are being discriminated against on the athletics track.'
This is a ludicrous comment. The people most impacted by the recent changes in women's sports are women. It is female athletes whose right to fair competition was being undermined by trans inclusion. That had to change.
Despite some fairness now being restored in athletics, things are not all rosy. Coe expressly stated that World Athletics is 'not saying no forever' to the prospect of including biological males in women's competitions. This leaves the door open for another u-turn in the future.
Equally, World Athletics has fallen short of the policy recently introduced by UK Athletics. This states clearly that anyone recorded male at birth will be unable to compete in female competitions.
World Athletics' new policy is undoubtedly a major step in the right direction. However, much of the sporting world is still in disarray over the trans issue. There is complete inconsistency between sports and across countries. Bodies such as World Triathlon and the Union Cycliste Internationale (UCI), for instance, have trans-inclusion policies that clearly infringe upon fair competition in women's events. What we are severely lacking is clarity. Given that biological sex is binary and immutable, it shouldn't be this difficult for sporting bodies to develop clear and consistent rules on who can participate in which categories.
Ultimately, I'm not sure I can sum it up any better than former Olympian Sharron Davies, who has led the campaign for fairness in women's sports. Last night she tweeted: 'Sport is for all. But it must be safe, fair and then inclusive. Not the other way round.' She is absolutely right. It's time to stop sacrificing fairness to trans ideology.
James Esses is co-founder of Thoughtful Therapists.
To enquire about republishing spiked's content, a right to reply or to request a correction, please contact the managing editor, Viv Regan.