The debanking of Farage was a watershed moment
We must defeat cancel culture, once and for all.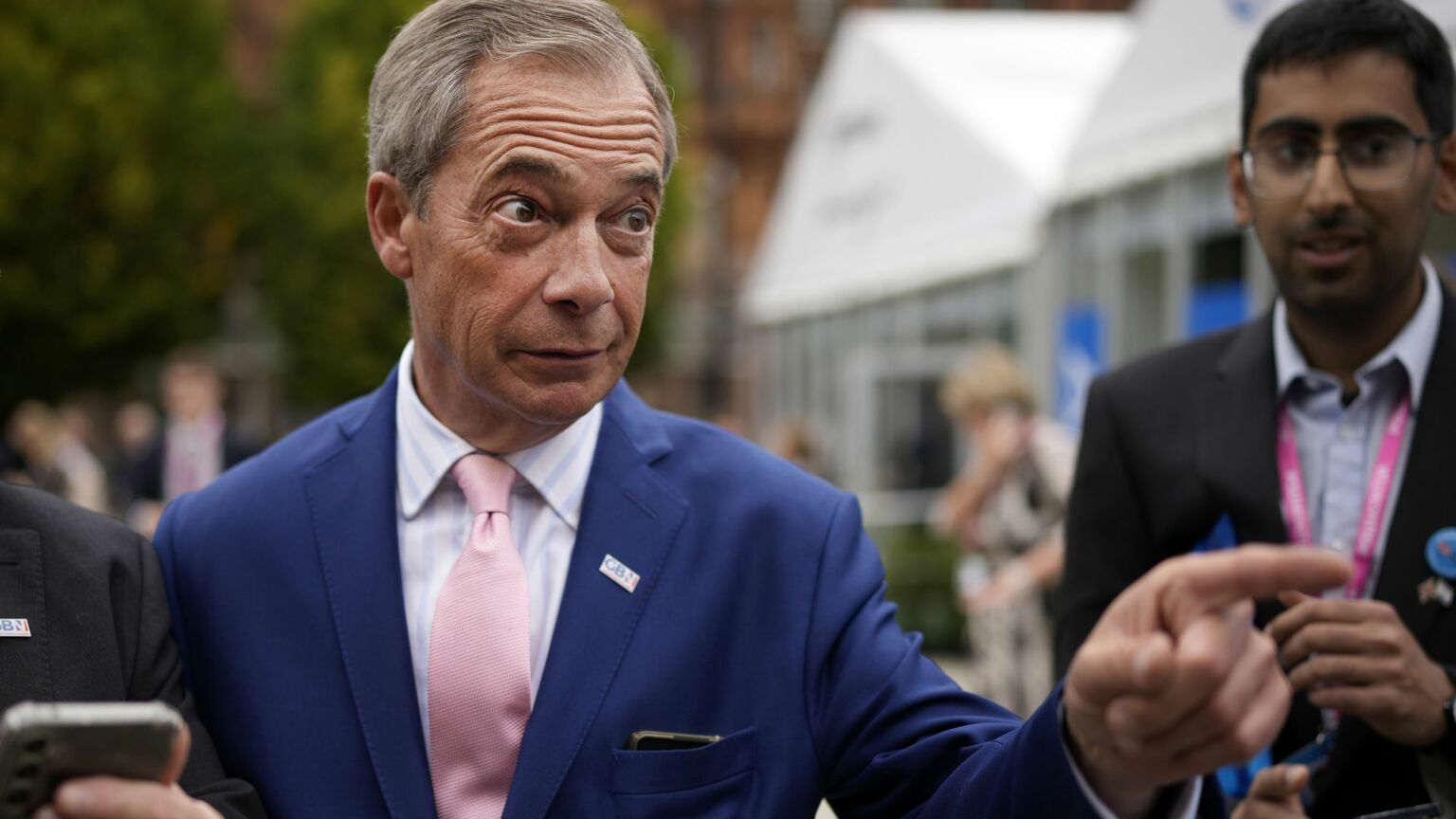 For those people who still deny the existence of cancel culture, I would advise that they recall the case of Coutts vs Nigel Farage earlier this year, in which the elite bank cancelled the account of the former Brexit Party leader owing to his unfashionable political opinions. Farage elaborated that other UK banks also refused his custom because of his views. Here was cancel culture, red in tooth and claw.
As well as those who don't believe in cancel culture, there are many people who accept that it is real, but insist that it is irrelevant to the real 'bread and butter' issues that worry normal people, and which should be the chief concerns of politicians. But the Farage debanking episode surely disproved the notion that cancel culture is a mere distraction, a sideshow for journalists obsessed with the culture war. On the contrary, it illustrated how cancel culture is a material and real concern, and that the culture war can affect people financially.
As those who read newspapers know, cancel culture has cost untold numbers their jobs and livelihoods, the most conspicuous example right now being comedy writer Graham Linehan, who has been blacklisted by his industry due to his gender-critical beliefs. Many more live in constant terror of speaking their minds for fear that they, too, might place themselves in financial jeopardy.
Now revelations by the Telegraph this week have exposed the censorious mindset of those who debanked Farage. In internal messages and memos, we read how workers at the NatWest Group (which owns Coutts) gloated about the closure of Farage's accounts, and boasted that they had 'knocked him down a peg or two'. On 26 June, an internal NatWest email read: 'Have you all seen Nigel Farage's Twitter? No one will bank him now.' Staff derided him as a 'crackpot' and an 'awful human being'. They bragged how their bank had 'single-handedly driven [Nigel Farage] out of the country'.
It's one thing to disagree with a person's politics. It's quite another to want to ruin their life, render them a non-person and chase them from their homeland. These messages should remind us how ingrained and normalised power-hungry wokery has become among the upper echelons of society in recent years, driven by belligerent moral vanity, rancour and malice.
The Coutts emails should serve as a wake-up call to those who haven't yet appreciated what really lies behind the drive to cancel others. The censors may claim that they are 'just being nice', but what really motivates them is a contempt and loathing for normal people and their views. This episode should dispel the notion that 'cancel culture' doesn't matter, once and for all.
---
The flight from heterosexuality
One in 10 members of 'Gen Z' now identifies as gay or bisexual, double the rate of five years ago. This is according to the UK's Office for National Statistics (ONS) annual population survey for 2022, which claims that more than 10 per cent of women and eight per cent of men aged 16 to 24 say they are gay or bisexual. The figures for 2017 were 4.8 and 3.8 per cent respectively, for the same age group.
So what's behind this trend? Have we become more tolerant of gay and lesbian people over the past five years, thus making it easier for people to come out? That seems unlikely. Attitudes to gay people have been pretty steadily tolerant for many years and certainly for the past decade. When I was at university in Manchester in the 1990s, attitudes to gay people had become conspicuously more relaxed compared only with the previous decade, as evidenced then by that city's blossoming gay scene. Going to a gay club was the height of cool for us students back then. The 1999 bombing of the Admiral Duncan gay pub in London's Soho district now looks like the last gasp of homophobia in Britain.
Or perhaps there has been a rapid evolutionary leap in the past couple of decades, meaning more of today's Generation Z were born genetically predisposed to be gay in the early part of this century? That seems even more unlikely.
What is more probable is that this is a case of social contagion. We are familiar with this theory when it comes to the vast increase in those identifying as trans in recent years. Many troubled young people are no doubt seeking social approval by going along with the fashion for genderfluidity. The same could be said for the increase in those identifying as gay, in that it's now more socially desirable to present oneself as such.
What we could be seeing is a voguish rejection of heterosexuality. After all, most youths are taught today that to be straight is to be at the apex of the hierarchy of oppression, along with being white and male. Maybe it's just not cool to be straight anymore.
---
Diversity actually
Just over a year ago, one of the co-creators of Friends, Marta Kauffmann, issued a public apology for the 1990s sitcom's lack of racial diversity. 'I've learned a lot in the past 20 years', Kauffman said. 'Admitting and accepting guilt is not easy. It's painful looking at yourself in the mirror. I'm embarrassed that I didn't know better 25 years ago.' Speaking the customary language of self-flagellation, self-aggrandisement and psychobabble that marks our times, she concluded: 'It took me a long time to begin to understand how I internalised systemic racism.'
Now Britain's own Richard Curtis has joined in. Speaking at the Cheltenham Literature Festival the other week, the Love Actually, Notting Hill and Four Weddings and a Funeral director issued a mea culpa for the lack of racial diversity in his films. He confessed that his own 'very undiverse' schooling rendered him ignorant of multicultural Britain, and that he had been 'stupid and wrong' not to include more non-white characters.
It's true that, for a film primarily set in London, the lack of racial diversity in Notting Hill is glaring. But still, Curtis's public self-denunciation – especially over what are mostly decades-old films – is unbecoming and unwelcome. These insincere, tacitly compelled public acts of repentance are the sign of a culture that has become totalitarian in its mindset.
More to the point, wasn't Curtis actually ahead of his time in some ways? His films had a deaf character, a gay couple, someone in a wheelchair, working-class northerners, plus Welsh characters and Scotsmen. No one noticed this at the time because, in the 1990s, identity politics hadn't yet taken over our culture, and tokenism hadn't become mandatory on large and small screens. How far we've regressed.
To enquire about republishing spiked's content, a right to reply or to request a correction, please contact the managing editor, Viv Regan.