The smear campaign against Graham Linehan
Why is Pink News spreading false claims about his book sales?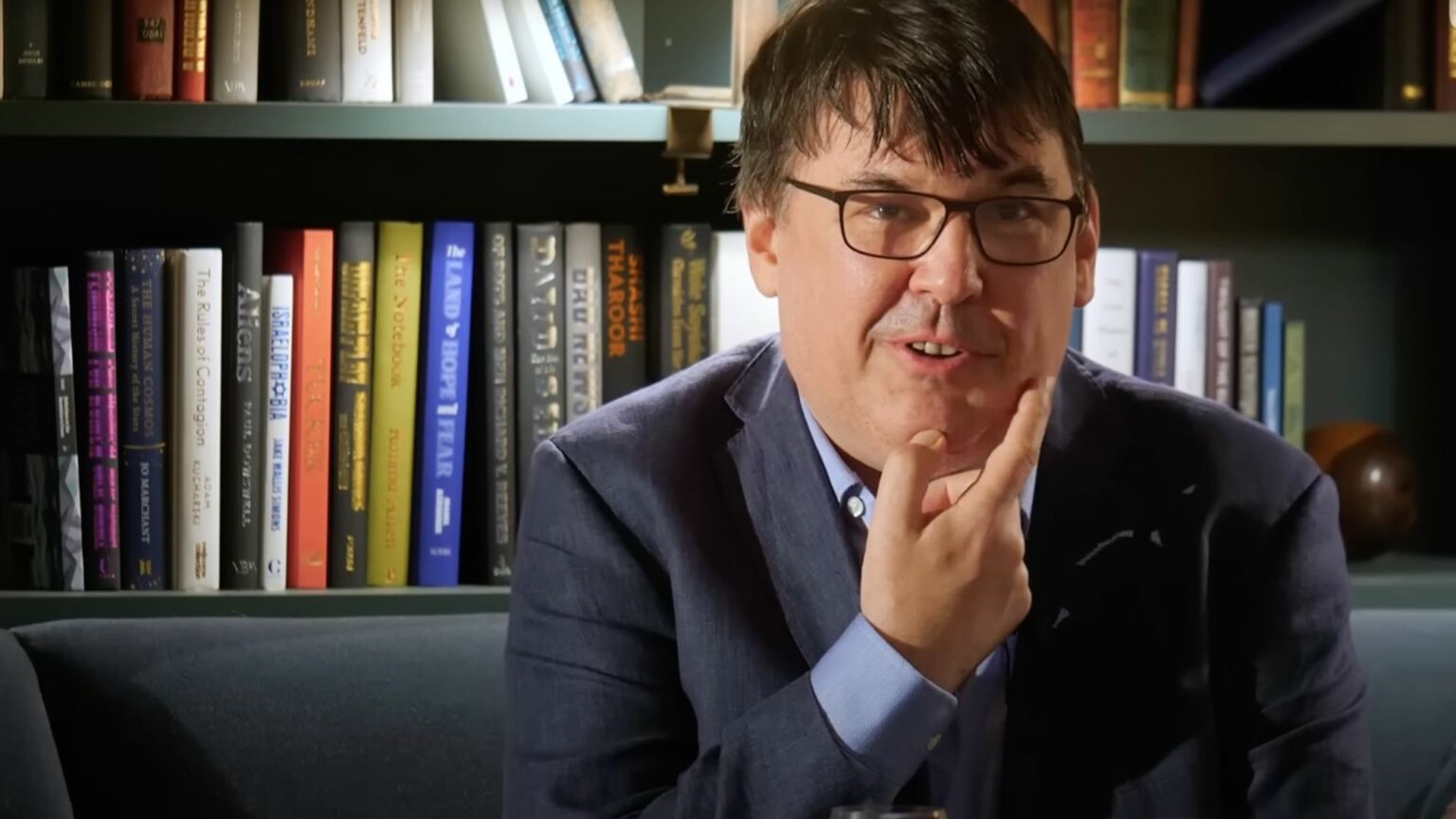 The goal here seems to be to minimise the book's relevance by insisting that very few people actually bought it. The suggestion is that the wider public just isn't interested in Linehan's story of his brutal cancellation at the hands of the trans-activist mob. It's a not-too-subtle attempt to give the false impression that the gender-critical movement lacks popular support.
This particular smear campaign is in bad taste for two big reasons. One is that it's almost certainly untrue that Tough Crowd only sold 390 copies in its first week of being published. The second is that these underhand tactics could just as easily be deployed to rubbish the reputations of any writer – not just 'anti-woke' figures like Linehan.
Let's address the sales issue first. There are several pieces of evidence that point to Linehan's book having sold a lot more than 390 copies. The 390 figure seems to come from Nielsen BookScan, which is an important tool for publishers and booksellers – but only up to a point. BookScan only tracks print book sales from retail outlets – so not e-books or sales direct from the publisher, among other transactions outside of its remit.
BookScan also suffers generally from time lags, because tracking this stuff is difficult. It works much better as a record of books sold over a long period of time, as opposed to a measure of the first week or so of sales.
The publisher of Tough Crowd, Eye Books, says it has sold 3,300 direct copies so far. This will be people ordering the book directly from Eye Books with no retail middlemen, usually because the publisher offers a signed copy. Eye Books says it has supplied Amazon with more than 3,300 copies already and that Amazon seems to require more, indicating that the initial run has sold out (Amazon does not tell publishers exactly how many copies have been sold).
Now, publishers are notorious for inflating their book sales – that's why BookScan was created in the first place. But several publicly available indicators suggest that Tough Crowd has sold at least 10,000 copies so far, which matches up with what Eye Books is claiming.
For one thing, Tough Crowd reached No2 on Amazon UK's bestsellers list. Bizarrely, the Pink News article claims it had failed to crack Amazon's Top 1,000, which anyone can see is untrue just by visiting Amazon. Even at the time of writing, nearly a month after the book's release date, it is placed higher than that. Tough Crowd would have needed to sell several hundred copies in a day for that No2 ranking to be possible. And it has stayed in Amazon's Top 500 solidly since, again indicating thousands of copies sold over the period in question.
Why does this matter so much? BookScan, as mentioned already, is a valuable tool for booksellers and publishers. It can provide solid sales figures in an industry awash with misinformation. However, BookScan is completely up front about what the numbers represent and what they do not. And, unfortunately, the figures are sometimes misused by nefarious actors to the detriment of authors.
Let's use an example that Pink News might have more sympathy for. Say that a young, black, transgender author writes a book about her positive experiences of transitioning. One of the Big Five publishing houses decides it wants to publish it. This should be an exciting moment in that young person's life. But she is also about to face the less glamorous side of the publishing industry.
The author is informed that the book will be released as an e-book only, with limited print copies produced for signings, review copies and the book's launch. A print run of 500. Now, let's say this book on transitioning sells over 10,000 digital copies – a fantastic figure for a first-time writer. The launch also goes well and it sells, let's say, 390 of the copies at the event. Again, a notable figure.
This author will have a bona-fide little hit on her hands. Except it won't look like that to anyone who can't be bothered to dig deeper than the surface-level BookScan numbers. Prospective agents or other publishers will look at the 390 figure and take it as gospel. Media outlets hostile to trans issues will say: 'Why should anyone care about this person who only sold 390 books?' The author will be left screaming at the clouds, knowing that she sold over 10,000 copies of her book, while to the rest of the world she will look like a failure.
This kind of thing is already happening all the time in publishing. Poor sales figures on BookScan can be the death of a new author's career, even if they do not reflect a book's actual popularity. By treating these figures as gospel, Pink News and Popbitch are perpetuating a trend that is undermining writers of all stripes.
In any case, if you spread half-truths to harm your political enemies, don't be surprised if those same tactics come back to bite someone on your own side.
Nick Tyrone is a journalist, author and think-tanker. His latest novel, The Patient, is out now.
To enquire about republishing spiked's content, a right to reply or to request a correction, please contact the managing editor, Viv Regan.