The exhaustion of the Tories
The Conservatives have totally squandered the populist moment.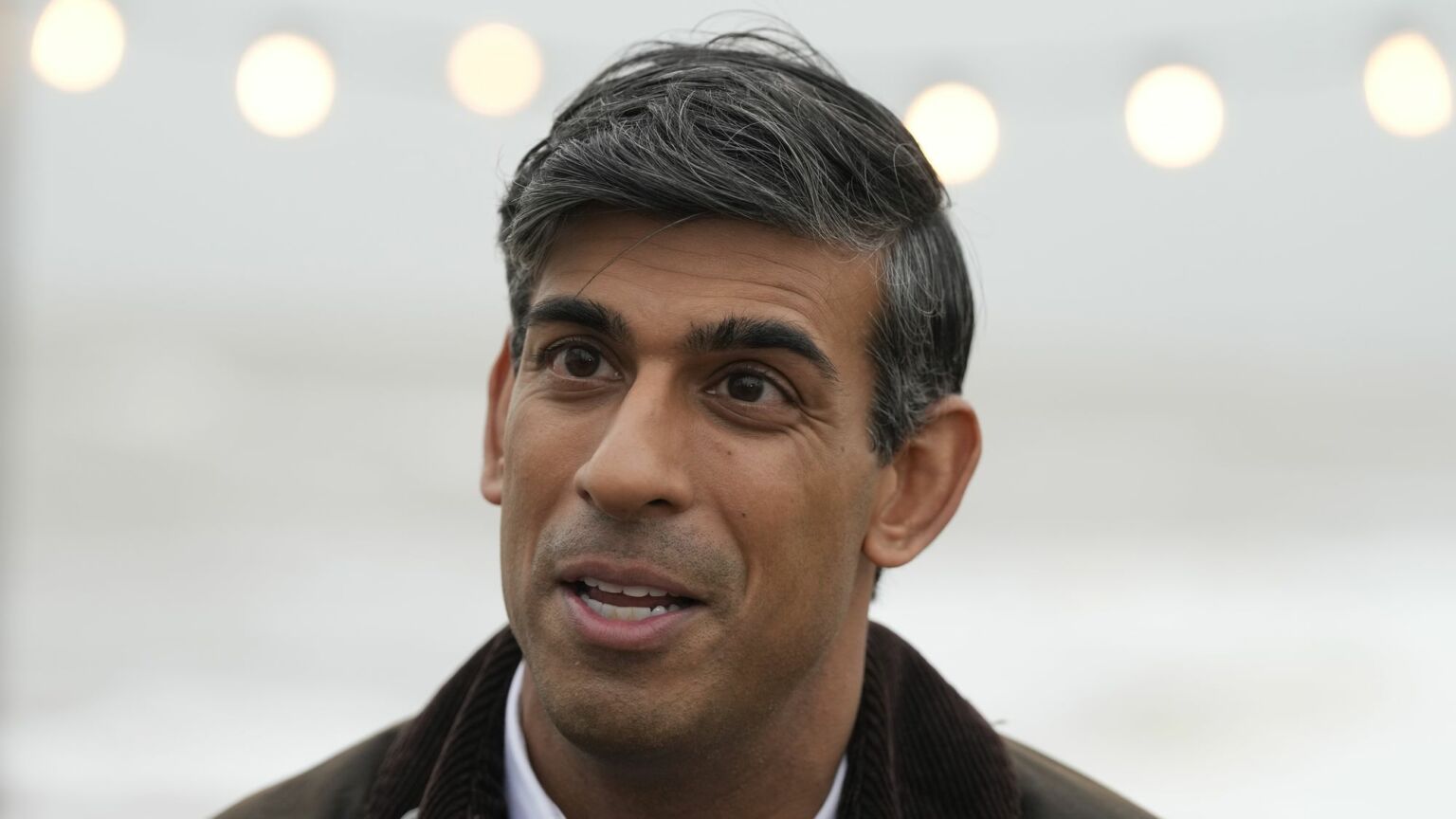 What a difference four years makes. Back in 2019, Boris Johnson's Conservatives boasted of redrawing the electoral map. They had flipped traditional Red Wall seats for the first time in a century, attracted legions of new working-class voters and pushed Labour to its lowest share of seats since 1935.
But what is there to show for that now? This morning, Rishi Sunak's Tories awoke to the news of two bruising by-election defeats to Labour, in the formerly safe Tory seat of Mid Bedfordshire and the bellwether seat of Tamworth. This was, in the words of leading pollster John Curtice, 'one of the worst by-election nights that any government has had to endure'.
Indeed, so humiliating was the result in Tamworth that the Tory candidate, Andrew Cooper, made a bolt for the fire escape after the vote tallies were read out. The swing to Labour was the second-largest in postwar history, knocking the Tories' support down from 66 per cent in 2019 to 41 per cent last night. No governing party has ever lost a seat with as comfortable a majority as this before. Meanwhile, in Mid Bedfordshire, a safe seat held by the Tories since 1931, the government's vote share fell by nearly 29 percentage points. These dire results, if replicated in a General Election, would lead to a 1997-style wipeout.
So how did it all go so wrong, and so quickly? It is hard to overstate the exhaustion of the Tory Party right now. It has totally failed to live up to the trust that was invested in it in the wake of the Brexit vote.
The rot set in during the pandemic. The Tories locked us in our houses, failed to obey their own Covid rules and then tore themselves apart when the scandal became public. After Johnson was cluelessly ousted, every man and his dog fancied himself as Tory leader. Liz Truss, during her brief spell as PM, only pleased Tory diehards. And Sunak, the tepid technocrat who replaced her, is incapable of pleasing anyone – not the Red Wall, not the traditional Tory shires, not even the SW1 commentariat who initially welcomed his coup.
Most alienated by all this are those voters who felt energised by Brexit, whose voice suddenly seemed to matter in politics for the first time in decades. Many working-class Leave voters will have now given up on finding a party to represent them and their aspirations.
One thing is clear: the Tories' woes have very little to do with any great enthusiasm for Labour. 'Don't know', 'not sure' and 'nothing' are among the three most common responses from voters when asked what Keir Starmer stands for. What's more, the Brexit-voting working classes are not running back to Labour. Polling suggests that less than half of the working-class voters who helped the Tories win the last General Election will vote Conservative at the next one, but only nine per cent of them plan to switch to Labour.
On the other side of the coin is the rise of bourgeois anti-Toryism, which has become a potent electoral force in British politics. The anti-Tory bloc is sizeable and highly motivated. It is made up of middle-class and upper-middle-class voters who are prepared to vote tactically for any anti-populist party, often to devastating effect.
This deadly combination of demoralised ex-Tory voters and animated anti-Tory voters is why Labour could well win a landslide victory at the next election, despite the prospect of a prime minister Starmer exciting no one other than the man himself.
Of course, the circumstances that brought about these by-elections will have played a role in the results, too. Nadine Dorries triggered the Mid Bedfordshire race when she resigned from the Commons, complaining that 'sinister forces' had denied her the God-given right to a peerage. Meanwhile, Chris Pincher resigned his Tamworth seat after he was sanctioned by parliament for drunkenly groping two men. Both resignations left the stench of sleaze hanging over the Tory campaigns.
Could Sunak's party have done any better in the circumstances? The upset in Uxbridge in July appeared to show a possible path for the Tories, if not to victory then at least to stem the tide of losses. Voters used that by-election to protest against London mayor Sadiq Khan's ULEZ car charge. It was a two-fingered salute to the elite's punishing green agenda. And while Sunak has started to push back against some of his own parties' maddest green policies, he has only done so half-heartedly. For voters to sit up and take notice, he would need to wage all-out war on green austerity. This would also need to go alongside a broader campaign of economic renewal and increased living standards. Of course, being the safety-first politician that he is, Sunak was never going to do any of this.
The Tories were given a once-in-a-generation opportunity to remake British politics, and they have squandered it spectacularly. They have proven themselves incapable of channelling the populist revolt into something more long-term. You can hardly blame the voters for now turning their backs on them, many of whom will go back to not voting at the next election.
But in these historic losses for the Tories there is also a warning for Keir Starmer. Brexit scrambled the old certainties of British politics. The two main parties have been broken apart from their traditional bases, leading to huge amounts of vote-switching and volatility. Voters will be taken for granted no more. And as the Tories' turbulent four years have shown, a party's electoral fortunes can plunge just as quickly as they soared.
To enquire about republishing spiked's content, a right to reply or to request a correction, please contact the managing editor, Viv Regan.