Has the penny finally dropped about Net Zero?
Rishi Sunak has not gone nearly far enough in challenging the establishment's green consensus.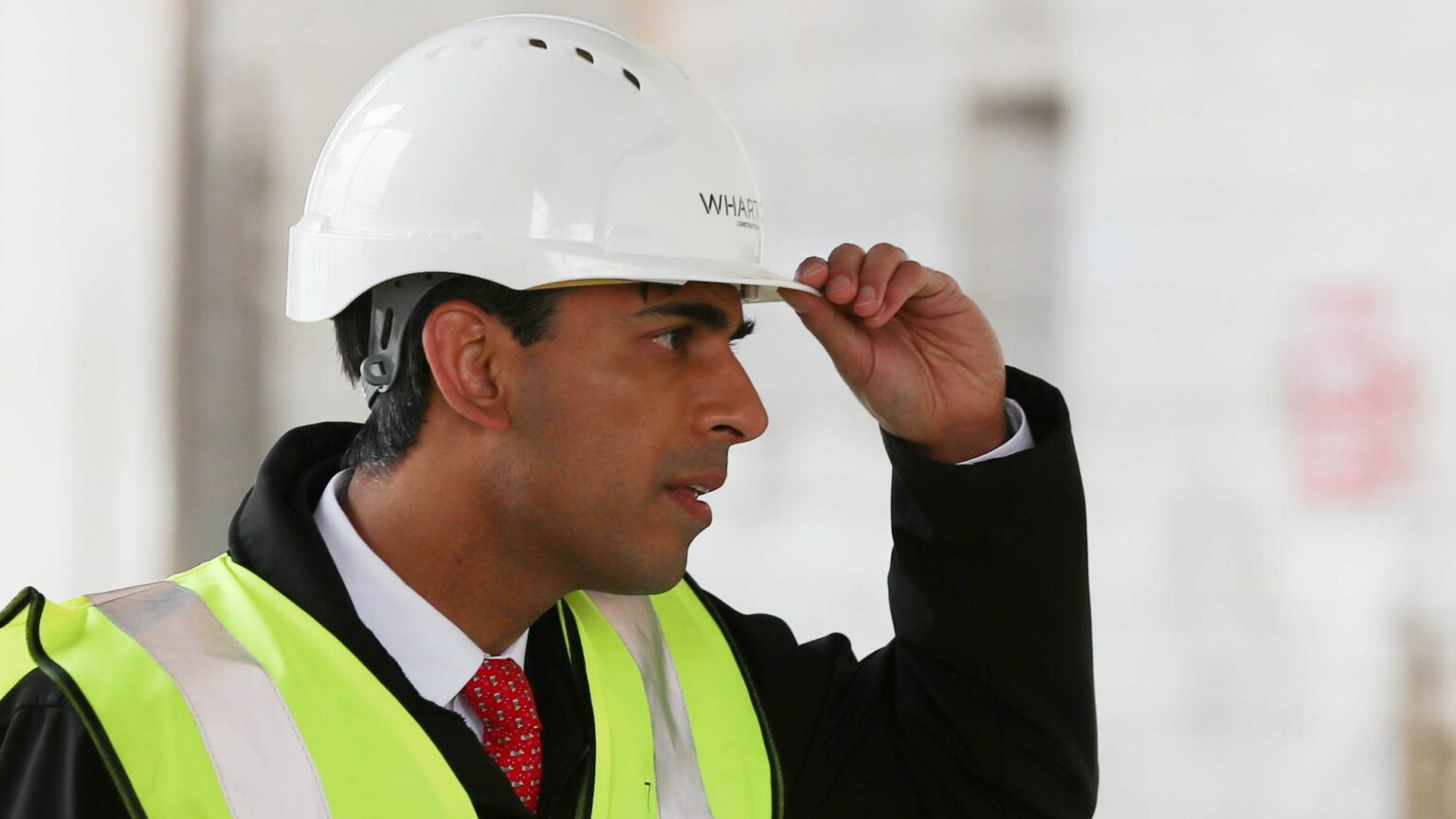 You'd think the queen had just died again, judging from some of the howls of anguish coming out of Westminster right now. Last night's news that prime minister Rishi Sunak is set to water down some of Britain's Net Zero policies has been branded a 'moment of shame' for the nation by former cabinet minister Zac Goldsmith. Apparently, it will be remembered as 'the moment the UK turned its back on the world and future generations'. Worse still, the entire planet will now be put 'on life support', according to COP26 president Alok Sharma. Former environment minister Chris Skidmore is so incensed that he has openly mooted trying to bring down the government.
Perhaps it's no surprise that the green establishment is so rattled. Sunak's intervention is undeniably significant. The prime minister has taken aim at a decades-long consensus at the top of UK politics that says tackling climate change must come before all else. In a hastily put-together announcement last night, he took a swipe at politicians of all stripes who 'have not been honest about the costs and trade-offs' of reaching Net Zero.
This intervention suggests that the penny is finally starting to drop for some in government – that Net Zero and other extreme environmental policies are set to cause an extraordinary amount of pain to ordinary people. It's a sign that the public pushback against greenism, especially since the shock Tory victory in the Uxbridge by-election, is starting to make itself felt in the corridors of power.
Sunak's new proposals represent the strongest attack on the green agenda from any UK political leader so far. And yet they still do not go nearly far enough. Sunak says he remains committed to meeting the UK's 2050 Net Zero target, but wants to meet it in a more 'proportionate and pragmatic' way. His new approach involves postponing some of the more draconian Net Zero targets – including the planned ban on petrol and diesel cars, the forced replacement of boilers with heat pumps, and stringent energy-efficiency rules in homes.
These measures are certainly welcome. They will undoubtedly come as a relief to hard-up families. And despite what some eco-zealots are now insisting, they will not bring an end to life on the planet as we know it. In fact, moving the ban on petrol cars from 2030 to 2035 would simply bring us in line with the EU's Net Zero plans.
The problem with Sunak's plan is that he only wants to postpone the pain of eco-austerity, not to avoid it entirely. And make no mistake, there is no pain-free path to decarbonisation. The technology that would be needed does not yet exist and is not likely to be adopted before the 2050 deadline.
All too often, Net Zero tends to be presented as just a matter of building more wind farms and switching to electric cars. In truth, Net Zero demands the complete transformation of the energy system, agriculture, transport, retail, construction, housing and much more – and not for the better. In almost every sector, the zero-carbon technologies that Net Zero would mandate are less efficient and less reliable than the CO2-emitting technologies they seek to replace. Substituting fossil fuels with intermittent renewables will make energy more expensive and our electricity supply less stable. Phasing out synthetic fertilisers will make our food supply less secure. If you replace your trusted gas boiler with an unworkable heat pump, it will take a whole day to heat your home rather than a matter of minutes. To meet energy-efficiency standards, your home will likely have to be gutted for new radiators to be installed and for insulation to be fitted. In some cases, this state-mandated retrofit could cost as much as building a new house from scratch.
Yet that is not even the half of it. According to the Climate Change Committee, which sets the UK's carbon budgets, the majority of cuts to CO2 emissions are not expected to come from technological adaptation, but from changes in individuals' choices and behaviour. These 'choices' include using less electricity, travelling less, heating our homes sparingly and eating less meat. In other words, by reducing our consumption and our quality of life. Occasionally, politicians will tell us we can all do our bit by recycling, walking more, eating more greens and not rinsing our dishes before we put them in a dishwasher. But, as a Public Accounts Committee (PAC) report from 2021 makes clear, some 62 per cent of the proposed cuts in carbon emissions depend on the public embracing an austere, abstemious lifestyle. Needless to say, no voter has ever been asked whether this is the future they want.
Rishi Sunak is right to challenge the climate consensus. He's right to anticipate the voters' fury that will come as green policies bite ever harder. But he needs to go much further. He needs to scrap Net Zero in its entirety. This elitist, green assault on our living standards has got to be stopped.
To enquire about republishing spiked's content, a right to reply or to request a correction, please contact the managing editor, Viv Regan.