How Gymnastics Ireland sparked a global race row
Institutional incompetence has turned one grim incident into an international media story.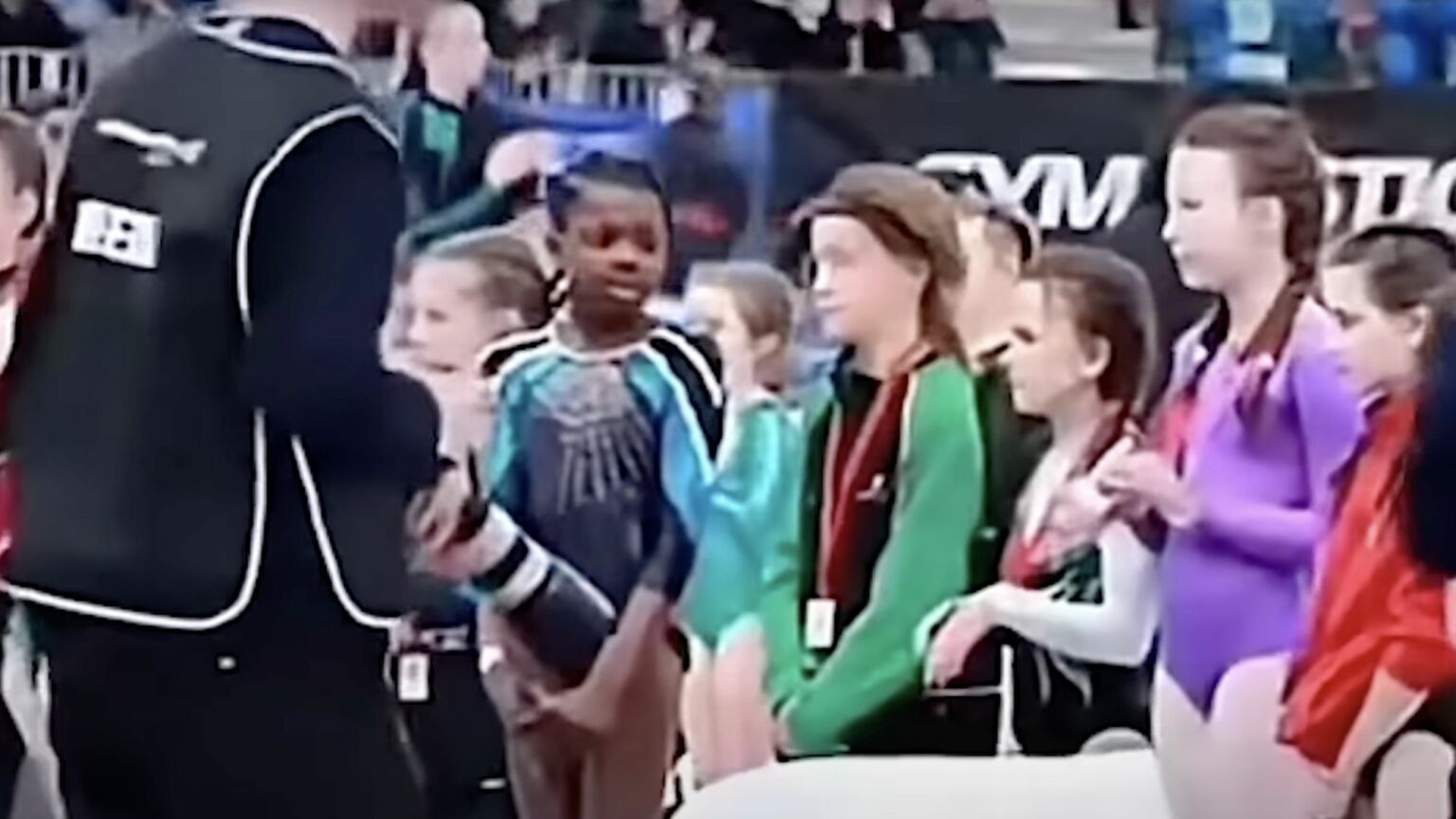 One of the greatest examples of terrace justice that I have ever witnessed came during an Under-21 football match between Ireland and England back in 1995. It was a cold Monday afternoon and, frankly, the crowd was so sparse you could hear a pin drop. Unfortunately, that meant you could also hear the racist morons.
Any time one of the black English players got the ball, there were two guys who would just chant 'Shaka Zulu' at them – a reference to a popular 1980s TV show. Initially, those surrounding the pair just pretended to ignore the chants. But eventually a bunch of Irish fans lost patience with the idiots and decided to confront them.
'Would you say that to Paul McGrath?', was the general refrain – a reference to the man who is still our country's most popular sporting figure and was known as the 'Black Pearl of Inchicore'. Suitably chastened and, perhaps, rather worried about the threats of physical violence which were also uttered, the bigots left at half-time and had the common sense to stay away for the rest of the match.
From a sporting perspective, we've come a long way since that dark episode in Dalymount Park all those years ago. Many of our underage football stars are of black origin and plenty of them are now playing for the senior team.
Similarly, many of our best athletes, such as Israel Olatunde and Rhasidat Adeleke, have African parents. They are warmly embraced and nobody even bothers about their background.
But has Irish sport really entered the more tolerant, mature era we like to think? Recent events have suggested that this may not be the case.
In an incident that has made headlines around the world and brought shame to the nation, footage recently emerged of a medal ceremony at a Gymnastics Ireland event. A young black girl is filmed being completely overlooked as she stood in line with her fellow competitors, awaiting their participation medal. As the official went across to the kids and gave them their medals, she didn't even look at the young black child (whose parents have requested the media don't mention her name), passed her by and proceeded to give the medals to the other white kids.
It was, in truth, a horrible sight to witness. Who could possibly treat any child in such a despicable way?
The incident actually occurred 18 months ago. It has only come to public attention recently. This happened after US gymnast Simone Biles raised the issue and contacted the family and the girl to offer her full support. The girl's family, to say the least, aren't pleased with the response from Gymnastics Ireland.
According to the family, officials from Gymnastics Ireland refused to engage in any form of mediation, considering it a 'personal matter' for the girl to deal with. Gymnastics Ireland then seemed to contradict itself by saying the girl was later given her medal, it just wasn't captured on camera.
To make matters even worse, and frankly more baffling, the family have now alleged that the official involved actually wrote a letter of apology. But this was then suppressed by the powers-that-be at Gymnastics Ireland, who instead sent the family a two-line non-apology-apology addressed to 'whom it may concern'.
Now, it should also be pointed out that a counter-narrative has emerged. According to this theory, the girl had actually won a competitive medal in her discipline and therefore wasn't eligible for a participation medal, which only goes to those young athletes who failed to make the top three in their particular event.
That would appear to make sense. After all, who today in their right mind would deliberately and on camera snub a young black child? Even if the gymnastics judge involved was a racist (and it's important to stress that there is no indication that she is), anyone deliberately committing such an act would surely be aware of the social opprobrium that would be directed at them.
There's just one problem with that theory. There's no evidence to prove it. If there was, you would imagine that it would have been Gymnastics Ireland's first line of defence. Instead, officials haven't said anything of the sort. They have allowed what should have been an easily explainable scenario (if the kid had already won a medal) to morph into a rather massive row about racism and discrimination in Ireland.
We should never underestimate the ability of large organisations to completely bugger things up. What we appear to have here is a perfect example of institutional ineptitude and incompetence. Either the girl was entitled to a participation medal or she wasn't. It's as simple as that. And Gymnastics Ireland should have been able to immediately clarify the matter before it became such a high-profile scandal. Instead, officials obfuscated and fudged and, as so often happens, made a rod for their backs that may be too heavy to carry.
There is a broader context to the scandal, of course. Like most other countries in the West, Ireland is engaged in a low-level, cultural civil war when it comes to matters of race. There are segments of the Irish left who want to import American-style culture-war issues to Ireland, and see race in everything and inject it into every issue. And then there are those who refuse to see racism anywhere, and dismiss any concerns as yet another example of political correctness gone mad.
But when you see something that's wrong, you should say something. If we are to take this story at face value, and ignore the seemingly unfounded rumours that the girl had already won a medal, then this was simply a stone-cold example of blatant discrimination. The fact that it was against a child just makes the matter even more unpleasant and distasteful.
There may be more to come out of this story, but surely Gymnastics Ireland could have put matters to rest by now. Instead, what we're left with is globally televised footage of a young black child being openly discriminated against at a national gymnastics event. And that is not a good look for Ireland, a country which has traditionally prided itself (and on occasion, fooled itself) on its tolerance for others.
Ian O'Doherty is a columnist for the Irish Independent.
To enquire about republishing spiked's content, a right to reply or to request a correction, please contact the managing editor, Viv Regan.