The establishment campaign to shut down GB News
Adam Boulton has said the quiet part out loud: the elites want to defend their cosy media club.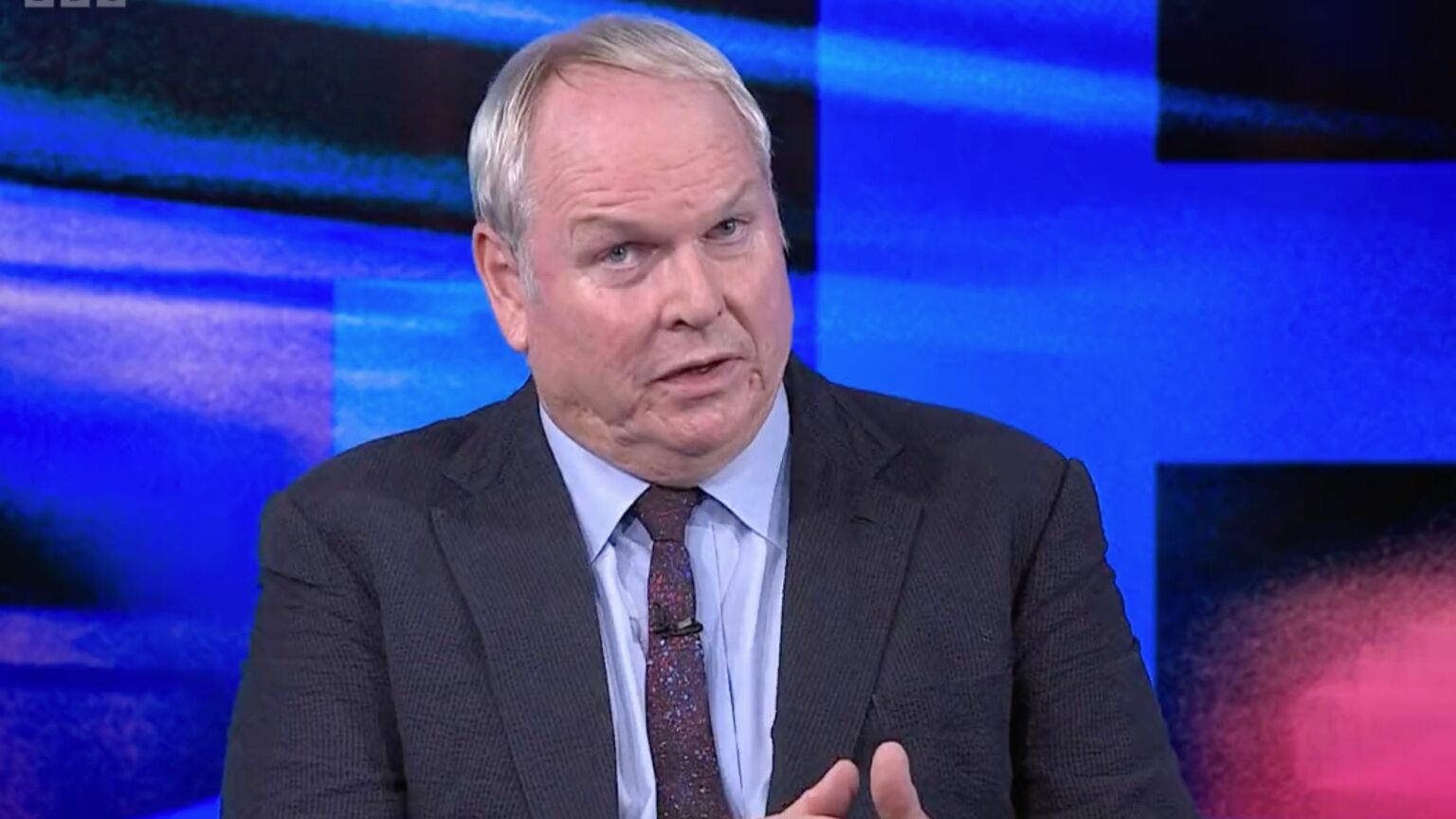 'Government shuts down anti-establishment news channel' is the kind of news you might expect to hear from some benighted post-Soviet backwater. Yet, last night, a BBC Newsnight panel of liberal-elite luminaries were calling on the British state to do precisely this.
Former Sky News journalist Adam Boulton, Tory MP Caroline Nokes and former Sun editor David Yelland were, of course, talking about GB News – Britain's anti-woke, anti-establishment TV news channel. All three panellists were in furious agreement that GB News is dangerous, while Boulton and Nokes said explicitly that it should be taken off the airwaves.
The Newsnight panel was convened in response to Laurence Fox's misogynistic comments on Dan Wootton's GB News show earlier this week. These have since led to the pair's suspension from the channel and to a flurry of complaints to media regulator Ofcom. But, as the Newsnight panellists couldn't help but admit, much of the animus towards GB News has little to do with this tawdry scandal.
As Boulton put it last night: 'I think there is a delicate and important broadcast ecology in this country. I think GB News is trying to bust that ecology, and frankly, what Ofcom should do is shut it down.'
In other words, Boulton's beef is not really about Fox's lewd remarks at all, but about what GB News represents more broadly. He sees it as a threat to Britain's delicate media 'ecology' and a disruptor to the cosy club of mainstream broadcasters. And so it must be silenced and censored.
"Frankly what Ofcom should do is shut it down"

Broadcaster Adam Boulton tells #Newsnight regulator Ofcom should shut down GB News for disrupting Britain's 'broadcast ecology'https://t.co/P0zxS1DNGF pic.twitter.com/BSE3CoPXbj

— BBC Newsnight (@BBCNewsnight) September 27, 2023
In his extended rant, Boulton even compared GB News to RT, the English-language propaganda channel run by the Russian government, whose broadcast licence was revoked by Ofcom last year following Putin's invasion of Ukraine.
The subtext could hardly be clearer: GB News may not be run by an adversarial state, but in its opposition to the cherished woke values of our establishment, and in its platforming of alternative voices, it is clearly an ideological foe of the mainstream broadcasters.
This is hardly the first time the liberal establishment has tried to have GB News shut down. Stop Funding Hate, which campaigns to deprive right-leaning news outlets of advertising revenue, began targeting GB News back in 2021, before the channel had even gone on air. Calls for Ofcom to censure GB News, or for guests to boycott the channel, appear daily on social media. Those who claim the knives are out for GB News purely because of the Laurence Fox scandal are fooling no one.
Ironically, that Newsnight panel was almost too perfect an illustration of why we really do need someone to disrupt the mainstream-media 'ecology'. So cosy was the consensus that neither of the other panellists batted an eyelid at Boulton's extreme, swivel-eyed and authoritarian demand to close down a television channel. 'I agree with Adam. It should be taken off air', concurred Nokes. Yelland, for his part, made an incomprehensible point about the British right 'coalescing' around the channel. It revealed a liberal-elite bubble that is badly in need of bursting.
As the campaign to shut down GB News reveals, the liberal elites will do whatever it takes to maintain their grip on the broadcast media. They are a menace to democracy, pluralism and free speech. They cannot be allowed to get away with this.
Fraser Myers is deputy editor at spiked and host of the spiked podcast. Follow him on Twitter: @FraserMyers
To enquire about republishing spiked's content, a right to reply or to request a correction, please contact the managing editor, Viv Regan.