The myth of 'plague island'
The demonisation of Brexit Britain during Covid was based entirely on fake news.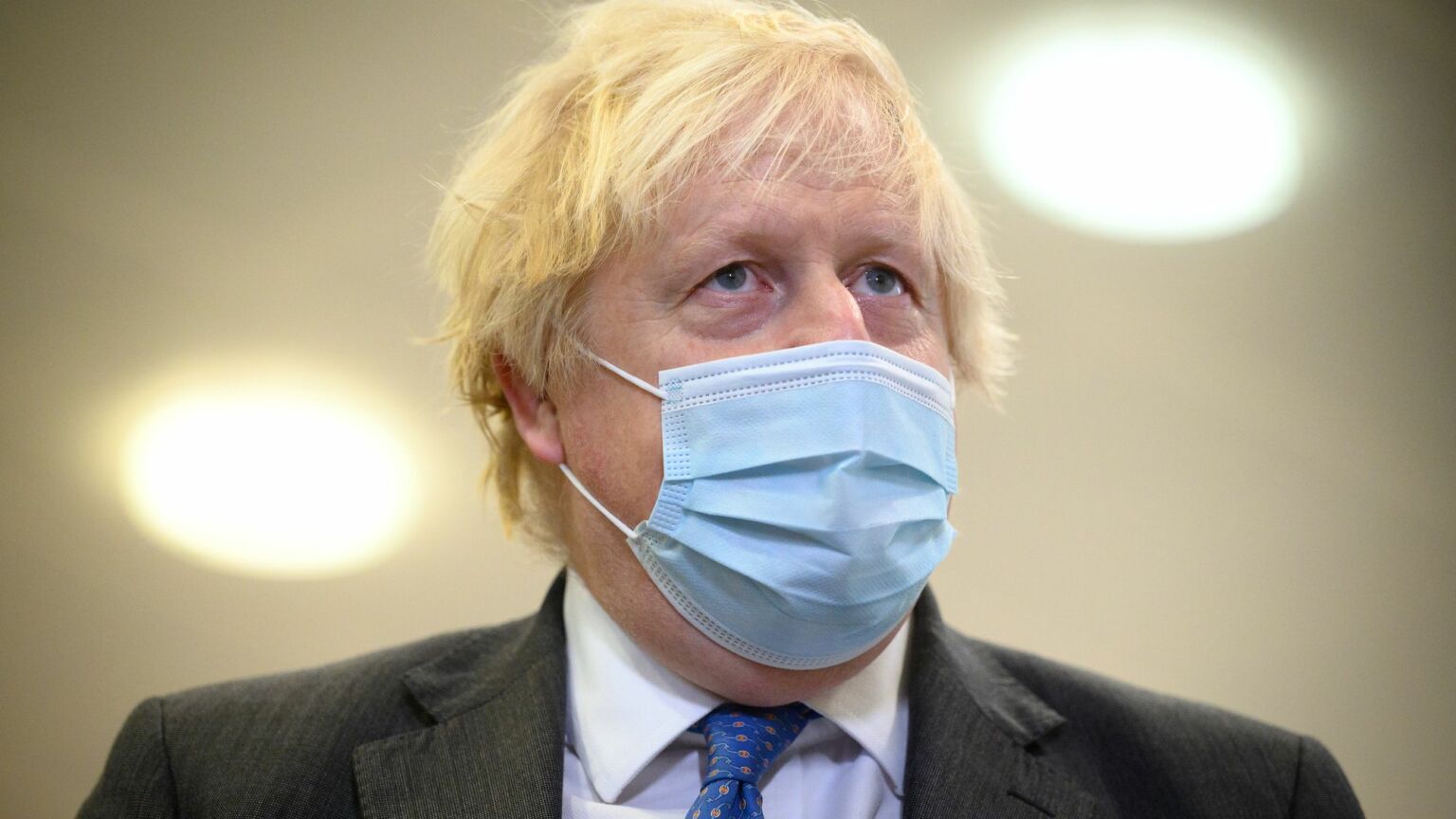 During the pandemic, it quickly became an established truism that the UK was faring far worse than the rest of the developed world. The New York Times even coined the term 'plague island' back in December 2020 to describe our supposedly pitiable, uniquely disease-addled nation. This meme quickly spread to other outlets and across social media. Britain, it was said, was being struck down by the virus for two grievous sins. First, for then prime minister Boris Johnson's allegedly lax attitude to Covid, which led us to lock down only reluctantly and supposedly far too late. And secondly, for Brexit, as Britain finally became independent of Brussels in late 2020.
The media narrative went something like this: the UK endured the worst Covid death toll in Europe because our 'populist' prime minister wanted to 'let the virus rip'. England may have had three stringent lockdowns, but each came too late. Then, the government took the supposedly reckless decision to lift most of England's Covid restrictions in July 2021. Over 1,200 scientists wrote an open letter warning that this 'dangerous and unethical experiment' of slowly resuming normal life – a month later than planned, and seven months into the vaccine rollout – would endanger the entire world. Letting the plague-stricken gammon of England mix with each other, they argued, would incubate a new vaccine-resistant Covid variant.
Meanwhile, we were told that our decision to leave the EU in 2016 had helped to seal our grim fate. Preparing to exit the Single Market and Customs Union, in late 2019 and early 2020, was said to have distracted ministers and civil servants from preparing for a pandemic. Headlines warned that Brexit had 'infected' our Covid response, as UK pandemic policy was supposedly being shaped around British exceptionalism, rather than 'following the science' like our European neighbours. Johnson was even denounced for 'putting Brexit over breathing' when he opted out of the EU's vaccine-procurement scheme. This, we were warned, would hamper our ability to stage a successful vaccine rollout.
But, as the Financial Times recently reminded us, none of the data backs up this tale. 'Once the dust had settled, the UK was in the middle of the pack for pandemic mortality', wrote data journalist John Burn-Murdoch last week. 'It was not simply that two years ago Britain was faring badly and then things improved: Britain had always been faring better.'
Indeed, multiple datasets now confirm this. If you look at the OECD's data on excess deaths, the UK is at the lower end of the 35 member countries. According to excess-death data from the World Health Organisation (WHO), released last year, when ranked against the 27 member states of the EU, Brexit Britain comes a very average 15th. The UK actually had fewer excess deaths than Italy, Spain and even Germany.
So how has the media narrative managed to stray so far from the facts? In some ways, the chatter about 'plague island' is simply another expression of elite doom-mongering about Brexit. Practically every woe that has befallen Britain in recent years has been blamed on the decision to leave the EU – regardless of what the actual evidence suggests. It is perhaps no surprise that the Covid disaster would also be exploited to fit the elites' fact-lite campaign against democracy.
After all, if anything, Brexit will have helped Britain's pandemic performance. The newly independent UK became the first Western country to approve a Covid-19 vaccine, three weeks ahead of the EU. The UK also managed to strike procurement deals for vaccines far more quickly than the EU, leading to a much faster rollout. Of course, Brexit did not guarantee a successful vaccination drive, but it at least allowed us to avoid the EU's badly botched jabs programme. Ironically, it was actually the EU that put politics over health, by setting up a vaccine programme in the first place. The EU is not normally responsible for health matters, but Brussels wanted to take credit for bringing an end to the pandemic.
Another critical flaw in the 'plague island' narrative is that lockdown and other Covid restrictions were simply not the life-saving interventions their proponents made them out to be. As such, Johnson's critics were wrong to assume that England's 'late' lockdowns would automatically lead to record-breaking death tolls. Worse still, lockdowns took their own toll on the health of the nation and have undoubtedly contributed to excess deaths during the pandemic and beyond.
To see the folly of lockdown, just look at Sweden, which had no lockdowns at all. Swedes were free to go to bars, restaurants, cafés and shops throughout the pandemic. Large gatherings were banned, but the Swedish government mostly relied on trusting its citizens to follow public-health guidance, rather than forcing them to remain indoors with the threat of criminal penalties.
Back in 2020, the global reaction to Sweden's eminently sensible approach was shrill and hysterical. This formerly moderate, social-democratic country was condemned as far right and ultra-libertarian, for allowing its citizens to 'live free and die'. The no-lockdown policy was preemptively declared a failure and a moral disgrace. Yet the actual data tell a radically different story. Sweden has emerged from the pandemic with some of the lowest excess deaths in Europe.
The contrast with, say, lockdown-happy Germany could hardly be starker. At the start of the pandemic, Germany was praised for its model response. After all, it had locked down earlier than other European countries in 2020. It only allowed social life to return in 2021 when a vaccine-passport system was put in place. Masks were mandatory on public transport until February 2023. Yet now that the pandemic is in the rear view, it is all too clear that uber-cautious Germany fared much more poorly than no-lockdown Sweden and 'late' lockdown Brexit Britain.
Even among the nations of the UK, the pro-lockdown narrative does not hold up. Scotland's restrictions lasted far longer than England's and were enforced more stringently, too. In Wales, supermarkets were forced to cordon off aisles selling non-essential items (including tampons and children's books). Welsh pubs, when they were allowed to reopen, were banned from selling alcohol and had to close at 6pm. Wales also experimented with a short 'circuit breaker' or 'firebreak' lockdown in late October and early November 2020, designed to 'pre-empt' a surge in the virus. Yet none of these extra restrictions paid off. Scotland and Wales both suffered from higher excess deaths than England.
All the talk of 'plague island', it turns out, was little more than cant. Once a narrative had formed that lockdowns are good and Brexit is bad, any facts that questioned these assumptions struggled to get an airing. The expert and media classes, it seems, were far more occupied with slaying the supposed virus of populism than they were with establishing the facts on the ground of the pandemic. They saw how a growing distrust of experts and elites had given rise to both Brexit and lockdown scepticism, and they wanted to put a lid on it. We can't let their disinformation go unchallenged.
To enquire about republishing spiked's content, a right to reply or to request a correction, please contact the managing editor, Viv Regan.