The economic case against Brexit has now totally collapsed
Revised GDP figures have exploded one of the most pervasive Remainer myths about UK economic growth.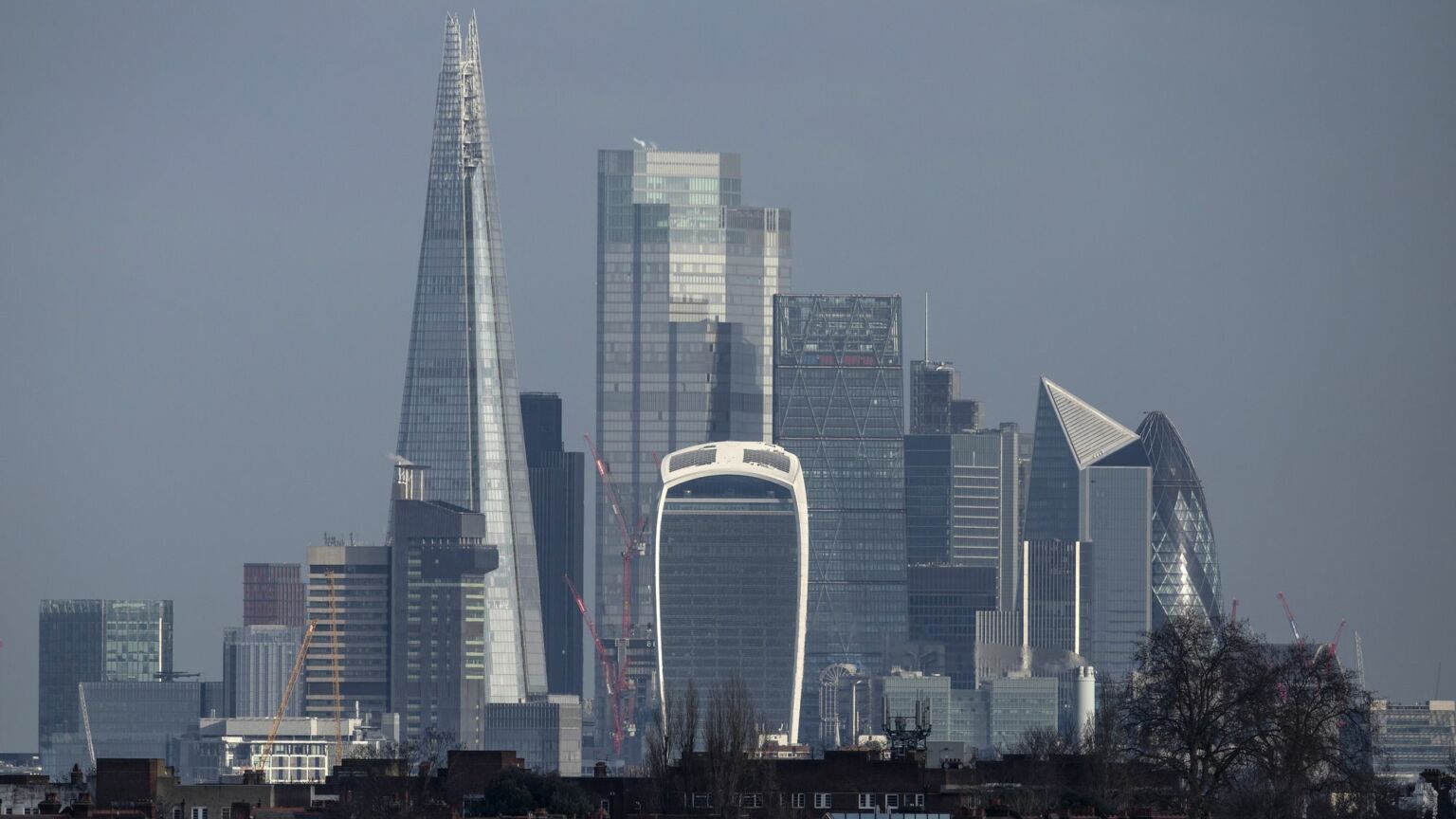 Ever since the first days of the EU referendum campaign in 2016, the Remain side has been warning us that economic disaster is on the horizon. Time and again, they have reminded us of the near-total 'expert' consensus that leaving the EU would shatter the UK economy. Since we formally left the EU in 2020, elite Remainers have developed a kind of Brexit Tourette's syndrome. Seemingly every economic challenge, from pandemic-induced supply-chain snarl-ups to post-Ukraine energy-price hikes, is now blamed squarely on Brexit.
Britain's GDP figures, in particular, have long been weaponised to the end of undermining Brexit. Mainstream media outlets have relished reporting the UK's relatively slow recovery from the Covid pandemic, compared with other advanced economies. BBC News analysis from January this year claimed that 'The UK is the only major rich economy that remains smaller – poorer – than prior to the pandemic and Brexit may be a factor'. In December 2022, the Financial Times sneered that 'Britain is the only G7 economy that remains smaller than it was before the pandemic', which apparently suggested that the 'damage inflicted to the economy's supply side by Covid and Brexit is even larger than previously thought'. Also from the FT, in a slickly produced video called 'The Brexit Effect', public-policy editor Peter Foster pointed to 'the gap between the UK's performance, which has uniquely suffered Brexit, and the performance of other economies which have not'. In fact, as recently as mid-August this year, it was believed that the UK had still not recovered from the pandemic, unlike every other G7 country.
Except last week, Britain's GDP figures were radically revised. The Office for National Statistics (ONS) now says that the UK economy actually recovered from the pandemic recession back in 2021. It turns out that wholesalers and the healthcare sector, in particular, had produced much greater output than previously thought.
These updated figures suggest that the UK economy is as much as two per cent larger than previously believed. This means that the UK can no longer be considered the worst-performing economy in the G7. In fact, post-Brexit, the UK recovered from the pandemic at a similar rate to France and at a faster pace than Germany, Europe's largest economy.
The ONS's revision is extraordinary. As one leading economist put it: 'The entire UK economic narrative – post-pandemic – has just been revised away.' The very basis for the Remainer elites' narrative of doom has now been shattered before our eyes.
We shouldn't understate just how critical this narrative has been for recalcitrant Remainers. The zombie factoid – that Brexit Britain is performing uniquely poorly among G7 members – was being repeated in the media right up to the point that the figures were revised. An article in the New European last week, just two days before ONS revision, claimed that 'the UK economy is still below its pre-pandemic level, and will not surpass that level until late 2024'.
Indeed, Britain's economic troubles have been a key pretext for reversing Brexit ever since the public voted to leave the EU. 'Brexit made it okay to sacrifice the economy for ideology despite expert warnings', said one prominent Remain campaigner last year.
Even before we had officially left in 2020, pro-Remain journalists at the supposedly impartial broadcasters had already declared Brexit an economic disaster. 'Brexit is clearly taking its toll on economic growth', said Sky News' economics editor more than a year before Brexit came into force. 'At what point do you say, actually, democracy is not as important as the future economy', Emily Maitlis once memorably said, live on BBC Newsnight.
Of course, given the pervasiveness of anti-Brexit bias, we probably shouldn't expect those Remainstream broadcasters and broadsheets to change their tune following the revised GDP figures. For instance, Sky News' analysis of the revision, published on Friday, makes no reference to Brexit. The FT's coverage only mentions Brexit to warn that the new GDP figures do 'not change the big picture of an underperforming UK economy since the Brexit referendum in 2016', even though they quite obviously do challenge this narrative.
None of this is to say that the UK economy is in rude health. We still face incredibly serious challenges, from high inflation to low growth. Our public services are failing and our infrastructure is crumbling – literally, in the case of England's school buildings. Real wage growth has stagnated for the longest period since the Napoleonic Wars. Rather, it is that leaving the EU has simply not been the great economic shock that Remainers have made it out to be. Our economic problems stem from a productivity crisis that long predates Brexit. And many other advanced Western economies are in a similar boat. Indeed, this economic malaise is one of many reasons why millions of Britons decided to vote for a radical break from the EU.
Far from being the cause of our economic woes, Brexit offers a potential way out. It has restored a degree of democratic control over economic policymaking. It has given us the chance to break free of decades of stale economic orthodoxy. The tragedy is that our governing class is still yet to take up any of these opportunities or put forward a serious alternative.
The warnings of post-Brexit economic gloom need to be seen for what they are – desperate attempts by an anti-democratic elite to cling to a failed status quo.
Fraser Myers is deputy editor at spiked and host of the spiked podcast. Follow him on Twitter: @FraserMyers
To enquire about republishing spiked's content, a right to reply or to request a correction, please contact the managing editor, Viv Regan.