The long and inglorious roots of the Kathleen Stock scandal
Liberals' failure to defend free speech for all spawned the unhinged campus culture of today.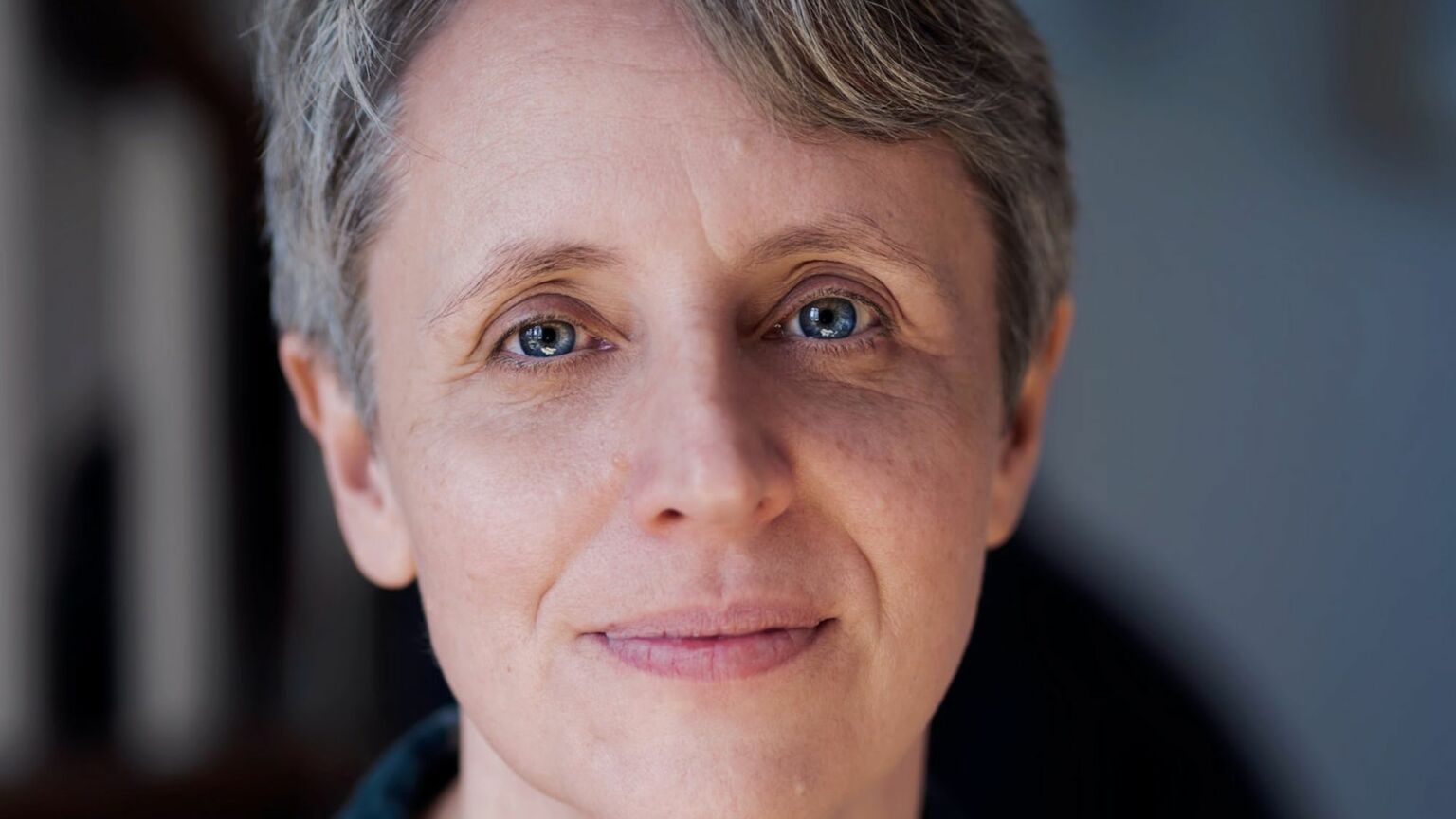 Free speech is usually about the hard cases. 'If we don't believe in freedom of expression for people we despise, we don't believe in it at all', is how Noam Chomsky once memorably put it. The free-speech advocate's lot has always been defending the right to speak of the hateful, the weird and the genuinely bigoted. But as another campus-censorship row rages at Oxford, we seem to have arrived into a new illiberal era.
It is no exaggeration to say that tonight's appearance at the Oxford Union by Kathleen Stock, the gender-critical feminist, author and academic, has turned into the debating society's biggest scandal since it invited Holocaust denier David Irving and British National Party leader Nick Griffin to speak in 2007. The Stock story has gripped the media for weeks. Hundreds of students are planning to protest, after the LGBTQ+ society condemned the invitation. The Oxford Students' Union has severed its financial ties with the Oxford Union, putting its finances at risk. Open-letter wars have raged between students and academics. Now the prime minister has intervened, on the side of Stock.
All this, over a woman whose great thoughtcrime is to believe in the reality of biological sex – a view shared not only by the majority of the British public, but that is also backed up by observable scientific fact. All this, over a woman who – despite her critics' defamatory claims to the contrary – has never expressed any hate towards transgender people, or any group as far as I can tell. (Her supposedly heretical book, Material Girls, makes plain, from the outset, that trans people must be afforded dignity, respect and legal protection.) All this, in short, over someone with completely mainstream views on sex and gender.
The witch-hunting of Stock and other gender-critical feminists – harassed and hounded out of their academic jobs for challenging trans ideology and defending women's sex-based rights – has had centre-left observers scratching their heads for years. Since radical feminist Julie Bindel was officially No Platformed by the National Union of Students' LGBT conference in 2011 – it passed a motion entitled 'This conference believes Julie Bindle [sic] is vile' – commentators have been shocked to find that censorious tactics once reserved for fascists were being used against feminists. 'What happened to No Platform?', asked one New Statesman writer in an influential piece back in 2014, arguing that the policy had been hijacked and was now 'being used to silence debate'. (Silencing debate, of course, was always the point of it.)
But the fury we'll see on the streets of Oxford tonight was grimly predictable. It's the logical consequence of the inability of academics, politicians and supposed liberals to hold the line on freedom of speech. More specifically, it's the logical consequence of No Platform, the policy of banning speakers deemed to be extremists, which has been wielded by the censorious student left for several decades, since being introduced by the National Union of Students (NUS) in the mid-1970s. In short, having failed to defend the free speech of fascists, we are now confronted with the prospect of having to defend the free speech of feminists. What happened to No Platform? No Platform happened to No Platform.
spiked has been campaigning against campus censorship for all of our 22 years. We hold firmly to the view – articulated by history's great free-thinkers – that you must defend free speech for all, even for those you hate, or you defend it for none at all. Universities – which are supposed to be built on free speech and academic freedom – have often been the battleground on which this principle is won or lost. This is why we ran our groundbreaking Free Speech University Rankings between 2015 and 2018. And it's why we've devoted so many column inches and campaigning efforts to this issue over the years, often while the very same centrist sensibles, currently furrowing their brow at Oxford students, told us we were needlessly preoccupied with campus argy-bargy.
More or less everything we free-speech advocates predicted has come true. For one thing, we said that No Platform – once it was institutionalised – would outgrow the limits initially ascribed to it. And so it has. Indeed, this is the story of No Platform, which began to expand almost immediately after it was introduced – aimed exclusively, its proponents said, at confronting fascist and racist groups. By the late 1970s, Zionists were being No Platformed. In 1986, Lindsey German – then of the pro-No Platform Socialist Workers Party – warned that the policy was being used 'to deny a platform to a whole range of people whose ideas are very far from the original intention of the ban', including Tory MPs and black nationalists. (She feared overuse would discredit the policy.) In the 1990s, Islamist groups were formally blacklisted by the NUS.
More to the point, the logic of No Platform quickly spread throughout the student movement – fuelling campaigns to clobber a vast range of alleged undesirables who didn't belong to the formal list of beyond-the-pale groups presided over by students' unions. We are now in the bizarre situation that fierce opponents of hatred, bigotry and religious intolerance are routinely the targets of censorship – from the opponents of an increasingly misogynistic, homophobic gender ideology to anti-Islamist campaigners like British-Iranian leftist Maryam Namazie, who has had a series of run-ins with the campus morality police. An increasingly reactionary identity politics has managed to recast genuine progressives and liberals as hatemongers who must be silenced at all costs.
'They're just angry students – it doesn't really matter' is another take that has aged like room-temperature milk. Stock is a perfect example. She wasn't just protested against by students at the University of Sussex, where she worked from 2003 until she felt forced to resign in 2021. She was menaced. Masked protesters demanded she be ousted. She was sent death threats. Police advised her to stay off campus and fit security cameras in her home. Her 'personal tipping point', she says, was when the Sussex branch of the academic UCU union put out a statement backing the protesters. Her fellow academics were active in the campaign to purge her from the university. This is a story that has been repeated over and over on campuses across the country. This is not just about a few blue-haired students.
Now, where some on the free-speech side of the aisle have got it wrong is by looking primarily to the law to challenge campus illiberalism. While the government's new Higher Education (Freedom of Speech) Act will undoubtedly give academics and students useful protections against campus cancel culture, the clue is in the name – what is required is cultural change, from the bottom up. Plus, while universities might now have more powers to compel students' unions to uphold their legal duties towards free speech – indeed, Oxford University intervened last week to get the Oxford Union 'unbanned' from the freshers' fair – this will only really push the problem of campus intolerance out of the SU buildings and into the streets.
The threat to free speech on campus might have changed, from No Platform for Fascists to No Platform for Feminists. We might find ourselves in the curious position of defending the right of people to say eminently reasonable things, such as that women don't have penises and that giving confused children life-altering, experimental drugs probably isn't a great idea. But the remedy to this intolerance remains the same. The answer is students refusing to let patronising authoritarians dictate who they can and cannot listen to. And the answer is for more people across society to show the courage of Kathleen Stock, whose refusal to be cowed into silence should serve as an inspiration to us all.
Tom Slater is editor of spiked. Follow him on Twitter: @Tom_Slater_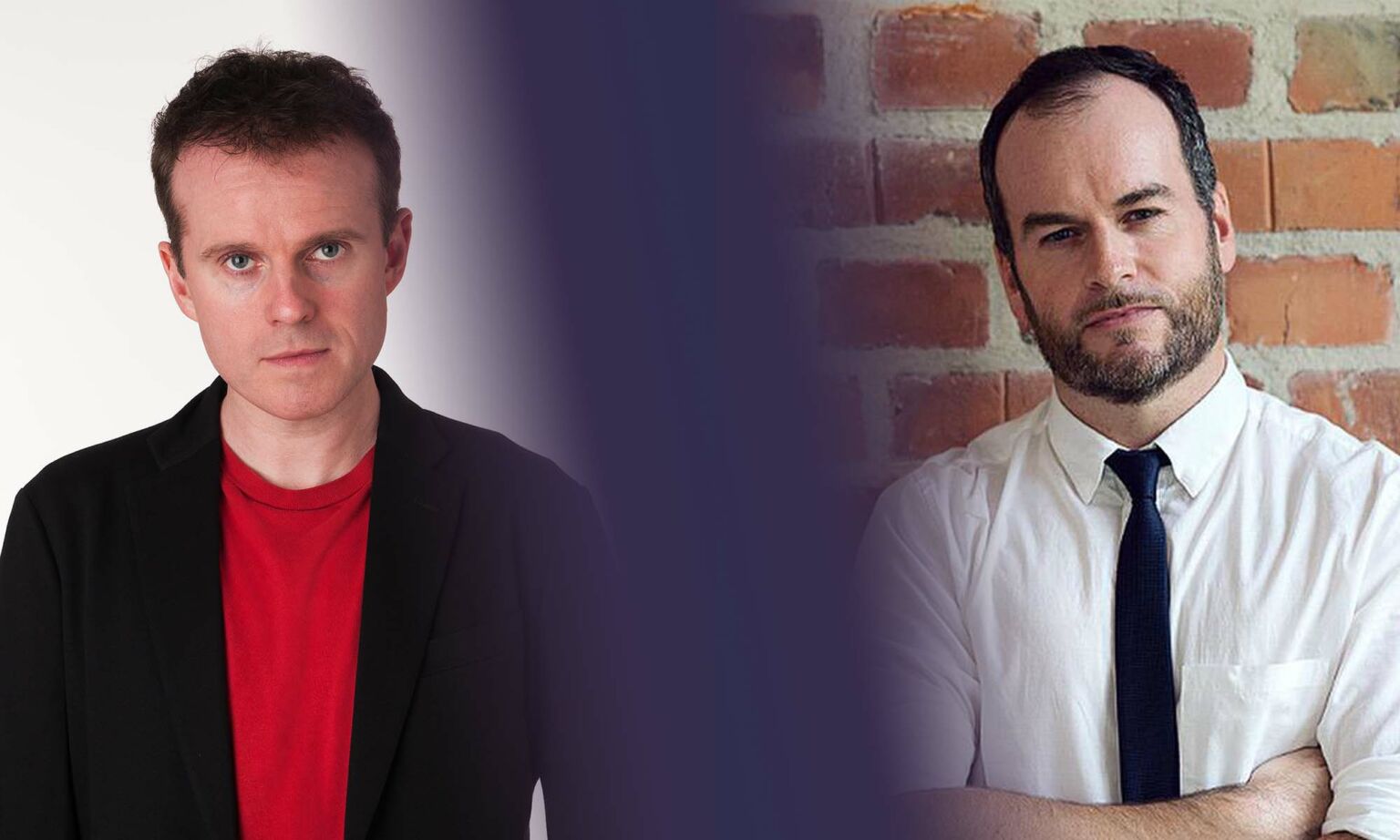 A Heretic's Manifesto – book launch
ZOOM EVENT
Monday 5 June – 7pm to 8pm
Andrew Doyle interviews Brendan O'Neill about his new book. Free for spiked supporters.
Picture by: Laerke Olsvig.
To enquire about republishing spiked's content, a right to reply or to request a correction, please contact the managing editor, Viv Regan.