'This censorship has damaged the reputation of science'
Matt Ridley on the suppression of the Covid lab-leak theory.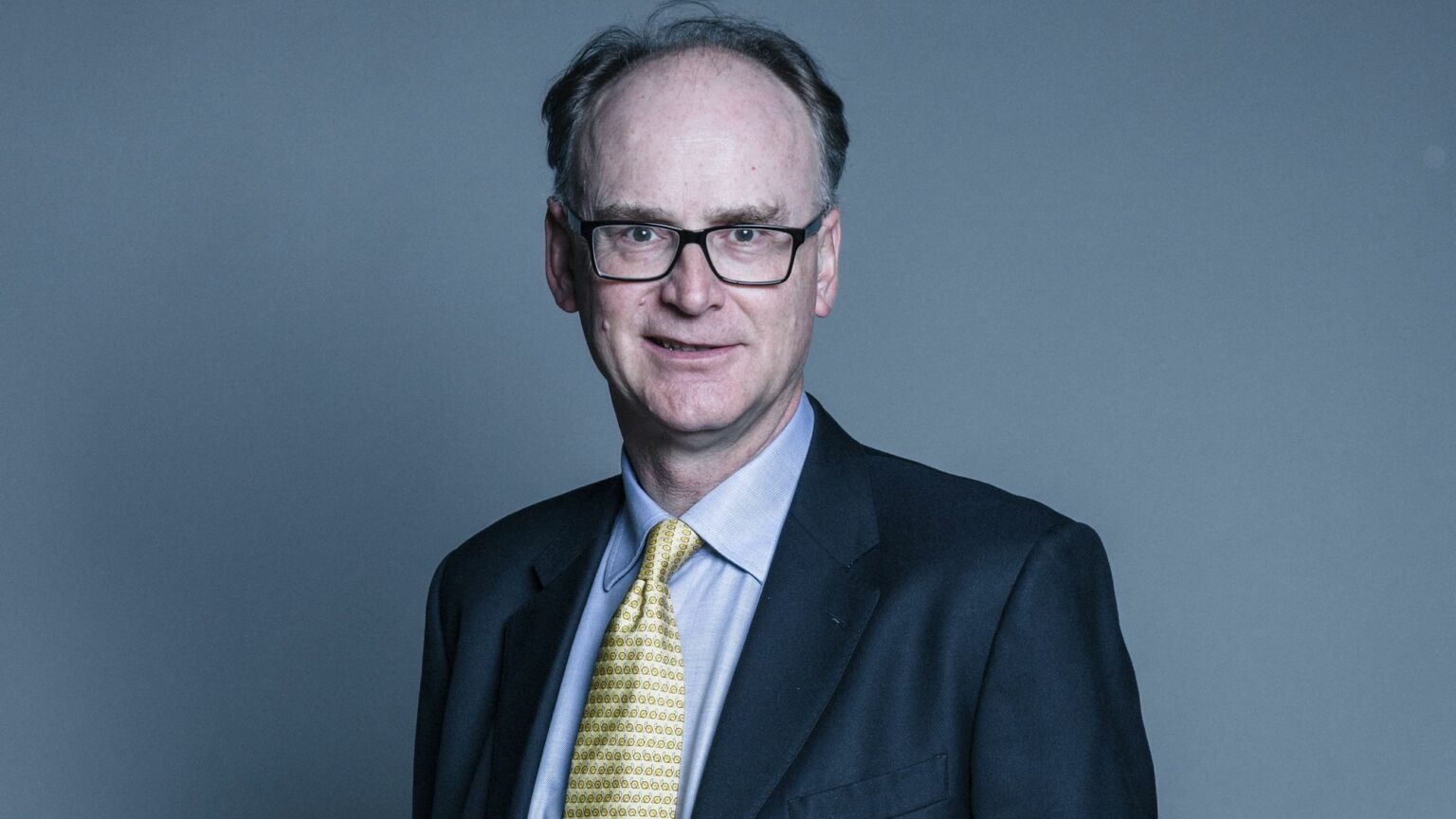 A conspiracy theory. That was what the scientific establishment once called the idea that Covid might have leaked from a lab in China. And it wasn't alone. The lab-leak theory was dismissed by politicians, damned in the media and censored by Big Tech for much of the pandemic. Initially, elites refused to give it any kind of hearing at all. But no more. Over the past year, the case for a lab leak being the origin of Covid has grown stronger and stronger. And in recent weeks, both the US Department of Energy and the FBI have said that the most likely source of the pandemic is a lab in China – the Wuhan Institute of Virology. So, why are so many influential people now coming around to the lab-leak theory? Why did the establishment try to suppress it for so long? And what does all this mean for the reputation of science?
To answer these questions, Matt Ridley, co-author of Viral: The Search for the Origin of Covid-19, joined Tom Slater and Chris Snowdon on the latest episode of Last Orders, our podcast all about freedom and the nanny state. What follows is an edited extract from their conversation. Listen to the full episode here .
Tom Slater: In a nutshell, what is the strongest case for the lab-leak theory at this point?
Matt Ridley: The case for the lab leak comes in two forms. The first is that the evidence for Covid having come through a seafood market in Wuhan is so weak. Within six months of the emergence of the SARS epidemic in 2003, it was very clear that animals had been infected in a market on quite a large scale. The early cases involved food vendors, food handlers and animal vendors, etc. But none of that evidence has emerged in the case of Covid. We are yet to find an infected animal from a market in Wuhan or a trail of early cases that suggest it came through a market.
The Chinese authorities are being very coy about the early cases. We know that there were about 90 cases in November 2019 – we saw a leaked document early on that showed that. But we don't know who they were or where they worked. Possibly, they were lab workers, for example.
The second part of the case for the lab leak is the evidence about what scientists were doing at the Wuhan Institute of Virology (WIV). The WIV contains the biggest bat-coronavirus research lab in the world. Scientists were collecting viruses from a very long way away and bringing them to Wuhan. The nine closest relatives of this virus that were known to exist at the time the pandemic began were in the lab already. And the experiments that were being done in that lab were high-risk, gain-of-function experiments [aimed at making viruses more infectious], which in some cases led to a 10,000-fold increase in the infectivity of viruses in humanised mice – that is, mice with human genes.
Now, if a virus, similar to SARS-CoV-2, was being inserted into humanised mice, then you're basically training it to infect human beings. And if you're doing this at inadequate biosafety levels, as seems to have been the case at the WIV just before the pandemic, then the chances of one of those researchers developing a cough was really quite high.
The final clue is that SARS-CoV-2 is the only SARS-like beta coronavirus ever found to this day that has a thing called a furin cleavage site. This makes it much more infectious and is the reason we've had a pandemic and not a local outbreak. Virologists have been inserting a furin cleavage site into coronaviruses over the past few years. And the Wuhan Institute of Virology was party to a plan, developed in 2018, to put a furin cleavage site into a SARS-like virus for the first time.
So there's a lot of circumstantial evidence pointing to the lab-leak theory. Robert Redfield, the head of the US Centers for Disease Control and Prevention (CDC) at the time of the outbreak, testified as much to Congress recently. He said he thought at the time that it was very likely that it did happen in a lab. But from that moment on, he was excluded from subsequent conversations, because that was an inconvenient thing for the scientific establishment to hear.
Slater: Why was the scientific community so resistant to the lab-leak hypothesis?
Ridley: At the end of January 2020, several senior virologists emailed each other about the existence of a furin cleavage site in the genome of this virus. They were worried that it might have acquired it in a lab. So they arranged a conference call on 1 February 2020. Jeremy Farrar instigated it and Anthony Fauci, Francis Collins, then the head of the US National Institutes of Health, and other virologists were all on the call.
Half of them said it did look like it had come out of a lab, while the other half said, 'We can't accept that – it just must not have done'. And within three days, on 4 February 2020, those who had been on the call were drafting a paper saying we could rule out a lab origin – despite having no new information to explain why this virus had a furin cleavage site.
They published that paper in Nature Medicine, which influenced a lot of people, including me. At the time, I was going around telling colleagues in the House of Lords that they can rule out a lab leak. It was only later that I discovered that the Nature Medicine paper was very flimsy in its argument, and highly conflicted in its vested interests. The people writing it were essentially doing gain-of-function research on viruses themselves, and some of them were collaborating with the WIV. It would have made life very difficult for them if it came out that some of their work had indeed led to a lab leak. Their funding and their reputations were at stake. This was a real crisis for them.
The senior scientists on that call, like Anthony Fauci and Francis Collins, should have admitted that a lab leak was a possibility and pledged to investigate further. So if it was discovered that the virus did leak from a lab, appropriate measures could be taken to ensure that this doesn't happen again, and the public would retain their trust in science.
Instead, they denied there was any possibility it leaked from a lab. They published papers claiming they had evidence it came from a wet market. And they monstered people in the media and online. Facebook started to censor any conversation about the lab leak, calling it a conspiracy theory and so on.
This has caused a lot of damage to the reputation of science as a whole. And the public is going to lose trust in science, which is a terrible pity, in my view.
Slater: Do you think we will learn lessons from the way the lab-leak hypothesis was censored?
Ridley: I fear that as the lockdown story shows, and as the climate debate shows, there is an increasing tendency in the scientific and political establishment to have policy-based evidence-making, rather than evidence-based policymaking. In other words, policymakers start with the conclusion and try to buttress it with evidence that might support it, rather than seeing where the evidence leads.
I would like to think that the development of the lab-leak story will be a wake-up call to the increasingly politicised scientific establishment about its use of 'The Science' to try to persuade people rather than to try to understand the world in a transparent and open-minded way. But I have my doubts.
A dozen biosafety-level-four labs have opened since the pandemic began, mostly in Asia – this gain-of-function research is accelerating, not decelerating, in the wake of the pandemic. So I'm not convinced the lessons are being learned yet.
Chris Snowdon: Why are scientists doing all of this gain-of-function research? It sounds very risky and reckless…
Ridley: After SARS, there was a lot of money going into pandemic prevention. And so gain-of-function research was seen as a possible way of finding the next pandemic virus, of testing viruses we find in the wild, and of seeing how dangerous they are by mixing and matching their genes. That became an article of faith among a group of scientists led by the president of EcoHealth Alliance, Peter Daszak. He was funnelling US money to China for this work, particularly at Shi Zhengli's lab at the WIV.
There were other scientists who were saying that this is not the best way to predict or prevent a pandemic. They said that it was like looking for a needle in a haystack to try to find the next virus that's going to cause a pandemic. They even said that researchers might actually cause a pandemic in doing this work. It's as if these scientists are looking for a gas leak with a lighted match, as someone put it. So there was a live debate about the wisdom of this research.
What I think is remarkable now is that I'm having debates with virologists who tell me not to call for more regulation of virology labs. They say that there is loads of regulation already and that, anyway, they should be the ones deciding which experiments they do. I'm a libertarian, but even I don't go quite that far.
Matt Ridley was talking to Tom Slater and Chris Snowdon on the latest episode of Last Orders. Listen to the full conversation here:

To enquire about republishing spiked's content, a right to reply or to request a correction, please contact the managing editor, Viv Regan.