No, men cannot have periods
So why is the Welsh parliament putting feminine-hygiene products in men's bathrooms?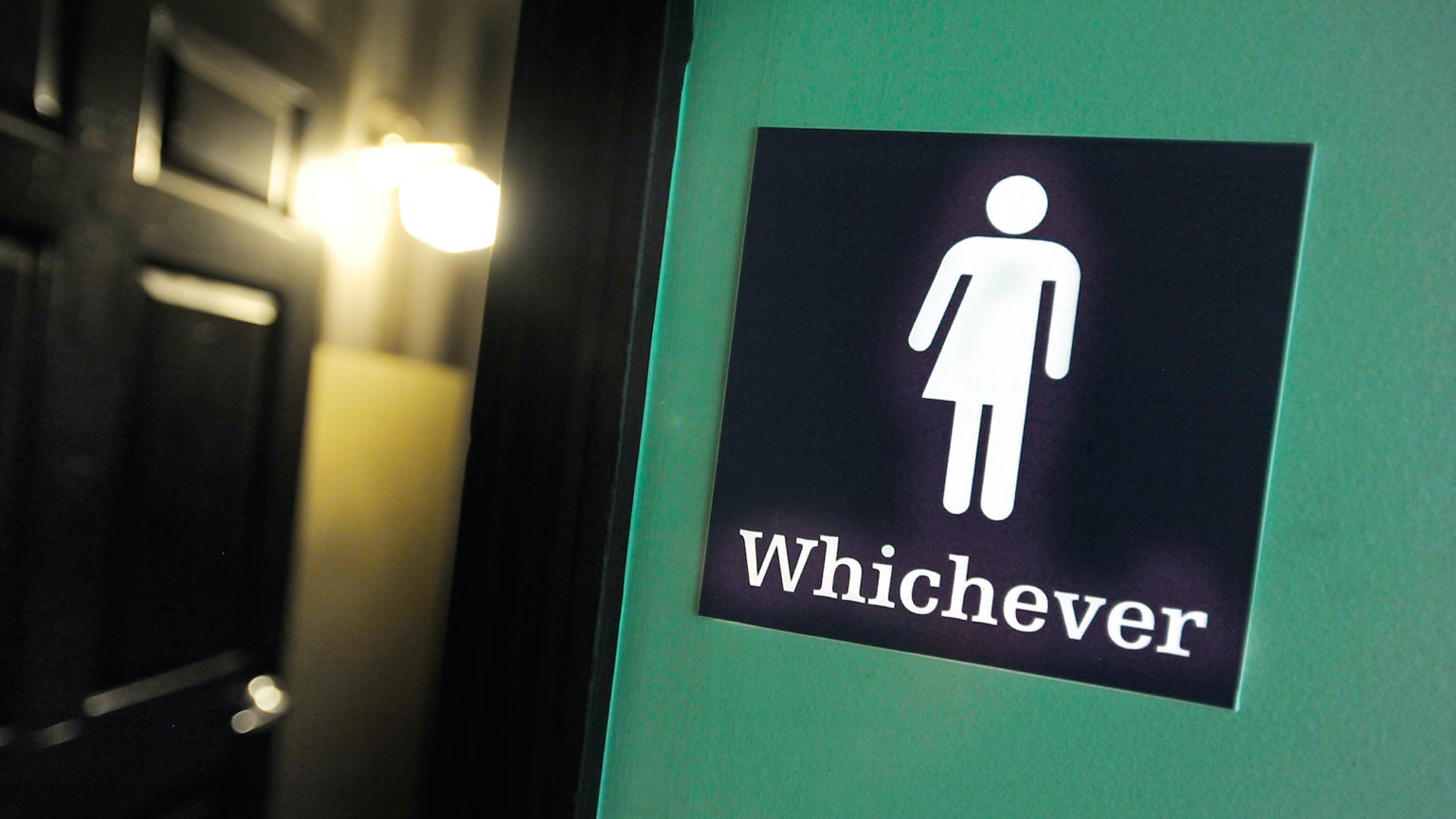 Free sanitary products are now being provided in the men's toilets of the Welsh parliament building in Cardiff, it was reported last week. Tampons and sanitary towels were already available in the Senedd's female and gender-neutral toilets, and this initiative has now been made more 'inclusive' of trans members of staff who identify as men.
This decision is hardly surprising, given that the Labour-controlled Senedd has long embraced trans ideology. It has previously published reports that referred to 'menstruating people', and it has recently announced its 'LGBTQ+ Action Plan for Wales', which aims to make it easier for people to change their legal sex in Wales, among other proposed measures.
The Senedd's show of putting sanitary products in men's toilets will strike most people as a pointless waste of taxpayer money. But it's worse than that. Like every other manifestation of trans ideology, it is motivated by a denial of biological reality. Men, as everyone knows, cannot have periods. And 'people who menstruate' should be known by their traditional name, as 'women'.
As part of this denial of biology, there has been a concerted effort to change the language we use to refer to distinctly female experiences. We've seen phrases such as 'chestfeeding' in place of breastfeeding, as well as 'uterus-havers' in place of women, entering the lexicon.
Meanwhile, we are supposed to accept that 'transmen' (that is, women who identify as men) are literally men, despite still being subject to all their regular female biological needs. The result is the absurd belief that 'men can have periods, too'.
Trans ideologues seem particularly obsessed with periods, and will go to any lengths to deny their biological basis. Some transwomen – ie, biological males – are convinced that they can experience 'bloodless periods'. They claim that they suffer from PMS-like symptoms that occur in a monthly cycle.
In one widely shared TikTok video, a transwoman documents his first experience of 'crippling period' cramps. In the video, he can be seen doubled over and groaning in agony. In another much-mocked incident, a Twitter-user posted about 'experiencing [his] first period cramps' as a transwoman. Perhaps these biological males are experiencing pain of some kind. But needless to say, this pain cannot be caused by 'period cramps', for the simple reason that men cannot have periods.
Similarly, in his creepily named 'Days of Girlhood' series on TikTok, Dylan Mulvaney, Joe Biden's favourite transwoman influencer, revealed last year that he carries tampons around with him in his purse (he apparently does this in order to give them away to women who might need them). Stranger still, Mulvaney was gifted the boxes of tampons by the brand Tampax for promotional purposes. Tampax has form here, having previously referred to its customers as 'people who bleed'. And in 2020, it tweeted out the ludicrous statement in 2020 that 'Not all people with periods are women'.
Mulvaney is not even the only male to be associated with a feminine-hygiene brand. Jeffery Marsh, a 45-year-old man who describes himself as a 'nonbinary person who does not menstruate', was the recipient of a paid sponsorship by This is L in 2020. This was part of a wider campaign by This is L to 'celebrate and spotlight the diversity of who and how people experience periods'.
In truth, there is not much diversity at all about which people 'experience periods'. Transwomen (who are men) cannot have periods. Transmen (who are women) can have periods. In both of these scenarios, the statement 'men cannot have periods' holds true. It's really not that complicated.
The trans obsession with periods may appear silly, but it does need to be challenged. The idea that 'men menstruate, too' is both demeaning to women and a denial of reality.
Lauren Smith is an editorial assistant at spiked.
To enquire about republishing spiked's content, a right to reply or to request a correction, please contact the managing editor, Viv Regan.