I'm a woman, not a 'person who bleeds'
Female experiences like breastfeeding, birth and menstruation can't be gender-neutralised.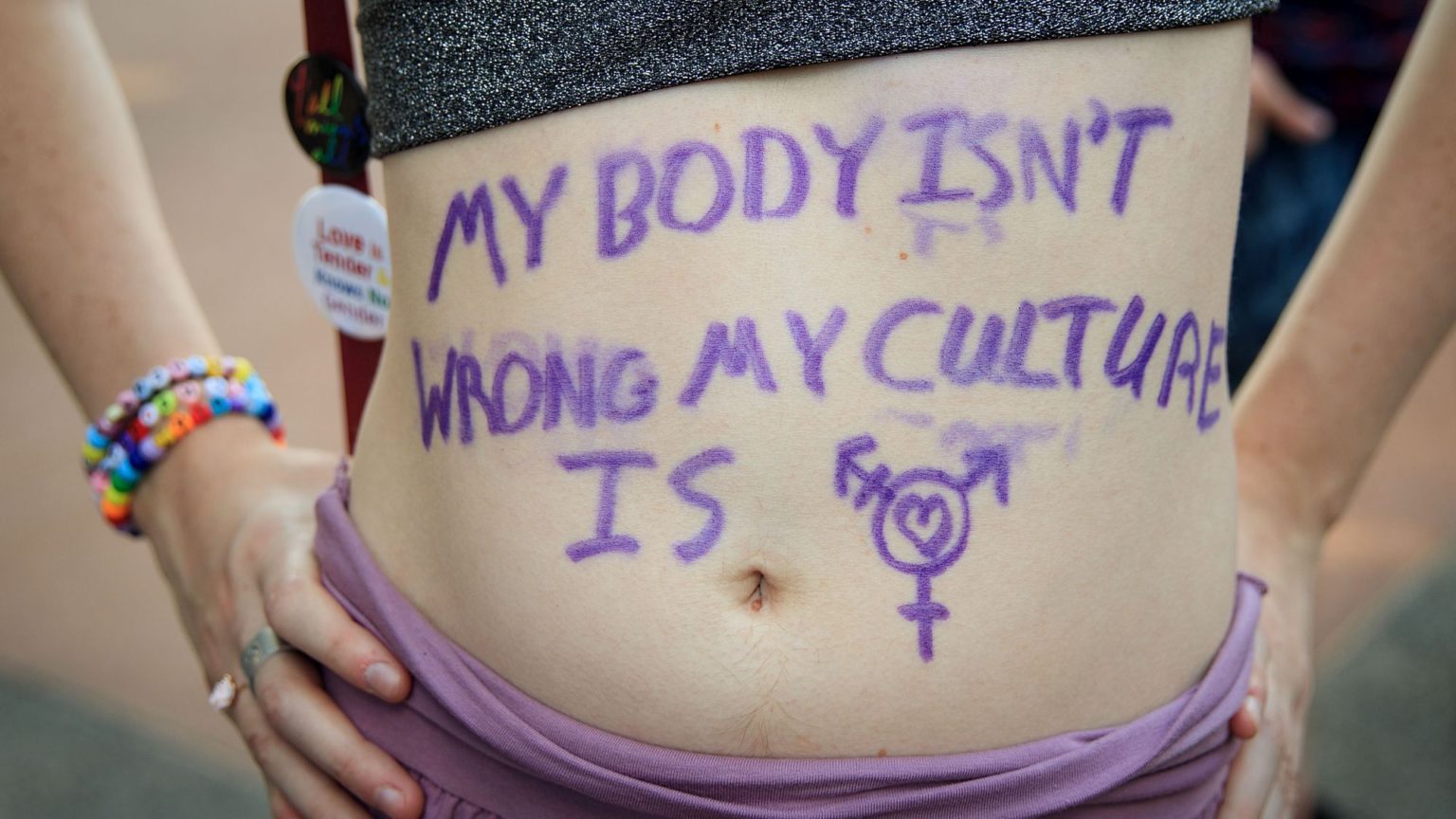 Have you ever heard the word 'chestfeeding'? What does it make you think of? To me, it sounds like something out of a low-budget horror film. It definitely doesn't sound like feeding a baby. Yet this week La Leche League, an organisation which promotes breastfeeding, said it 'supports all breastfeeding, chestfeeding and human-milk-feeding families'. 'Human-milk feeding' sounds similarly alien.
At the weekend, tampon manufacturer Tampax referred to its female customers as 'people who bleed'. Sands, a stillbirth and neonatal death charity, described mothers as 'birthing parents'. These companies have come under fire for using gender-neutral language, even though having periods and giving birth are distinctly female experiences.
Sands has since apologised, but there's no real need to extract these apologies. Brands should be free to market themselves however they like. The more important question is why are they using this language in the first place? And does it really benefit their customers?
Many brands and organisations seem to have adopted a politically correct PR strategy. They seem far more interested in falling in line with trendy memes on social media than in trying to reflect people's lives authentically. It's also part of a push to sound inclusive. But this kind of language is totally alien from how women actually see themselves. Women don't refer to themselves as 'the birthing parent' or 'chestfeeders' or 'people who bleed'. The language is jarring and even a little insulting. These words lack any true resonance, not least because these words are never used in everyday conversation.
There is nothing bigoted about recognising that birth, breastfeeding and menstruation are things women do. Women's health has its own history, some of it unpleasant. Women in the past often died giving birth – and suffered in excruciating agony before pain relief became available. In some religious traditions this pain was considered God's punishment for Eve biting the apple. Menstruation was similarly regarded with superstition and treated as a taboo subject. This had real consequences for women in society.
Things are different now, but it's still true that having periods and giving birth shape women's lives in material ways. We need to be able to speak clearly and meaningfully about this. Confusing, politically correct language obscures our ability to do so.
Of course, trans men have their own particular experience of giving birth and feeding a baby, just as they do with other health issues like cervical screening. But these vague, politically correct words are not really descriptive of their lives, either.
Gender-neutral language pits women's health and transgender issues against each other. It presents them as mutually exclusive – usually at the exclusion of women. Surely, we can find a common-sense language to acknowledge one without invalidating the other.
Candice Holdsworth is the founder and editor of Imagine Athena.
Picture by: Getty.
To enquire about republishing spiked's content, a right to reply or to request a correction, please contact the managing editor, Viv Regan.