The myth of Marsha P Johnson
Fred Sargeant, veteran of the Stonewall riots, on how trans ideologues are rewriting gay-rights history.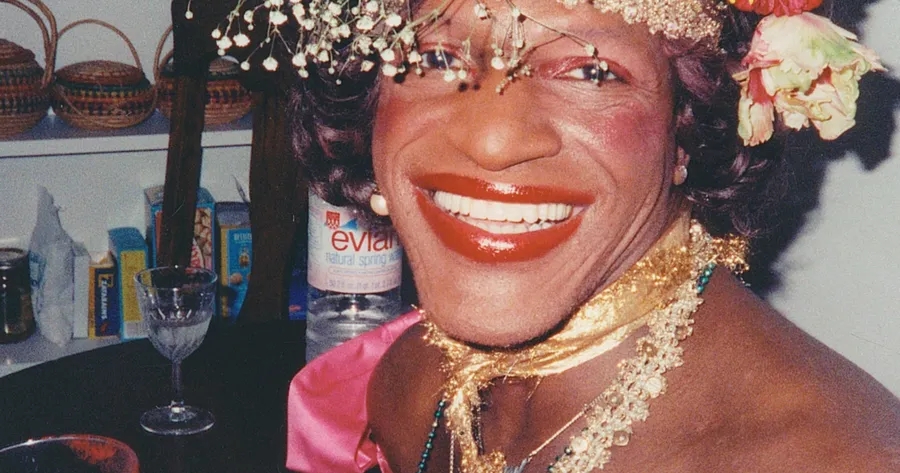 We often hear today, particularly during Pride month, that the modern LGBT movement was created by 'transwomen of colour'. According to this new myth, it was they who led the resistance known as the Stonewall riots in New York in 1969, and who inspired the gay-liberation movement that followed.
The transwoman most often credited with leading that rebellion is Marsha P Johnson. This story first began to circulate widely in the early 21st century. Johnson has since been the subject of numerous glossy magazine articles, LGBT history books and celebrated documentaries.
The problem with this telling is that no one who was alive back then, and no one who was actually there, as I was, would ever say this. In fact, we know from Johnson himself that he wasn't at the Stonewall Inn in the early hours of 28 June 1969, when police raided the premises. Nor was he in the crowd that quickly formed to riot in the street in front of the bar. He did arrive at a later point, during that first evening of rioting, although there are no references that place him outside the Stonewall during any of the following nights of rioting.
This new Stonewall myth also claims that Johnson and other transwomen pioneered a form of LGBT social services. It is said that they worked tirelessly to house and feed homeless transgender, gay and lesbian youth, by founding an organisation known as the Street Transvestite Action Revolutionaries (STAR).
STAR began as a cell, a subgroup, in the Gay Liberation Front (GLF), which had formed in the immediate aftermath of the riots. Many of the founding members of the GLF were from the Mattachine Action Group, a more militant element in the otherwise staid Mattachine Society of New York. Some were from campus 'homophile' student organisations. Others were street youth, primarily from the Greenwich Village area. I was vice-chair of the Homophile Youth Movement in the Village and we affiliated with GLF on occasion.
STAR participated in several GLF demonstrations and actions, but there were frictions between the GLF membership and STAR from the outset. Members of STAR were associated with more radical, revolutionary elements and groups in New York City. The tensions between STAR members and GLF leadership became more apparent in August 1970, during an occupation of New York University's Weinstein Hall over its discriminatory, anti-gay policies. These frictions led STAR to split off from the GLF.
Johnson spoke about that friction in a conversation with leading gay-rights activist Bob Kohler in 1990. I knew Bob during my time in the Village and he had been in the riots, too. I also knew about the work that he did with street kids and troubled people like Johnson. The two would later become good friends.
The transvestite 'revolutionaries' of STAR were not trusted by most in the emerging gay-liberation movement. Their focus on 'whoring and radical politics', as Gay Activists Alliance founder Arthur Bell described it, was largely viewed with horror. There was a dangerous, potentially violent side to their activities that we were all aware of, and so many of us avoided them.
Around the time of the Weinstein Hall occupation, STAR members and their friends had been living in a truck trailer in the West Village. Eventually, this was towed away. Looking for a new place to crash, they found an ageing tenement on 213 East 2nd Street, owned by low-level Mafioso Mike Umbers. He gave them a discounted rent on an apartment that they almost immediately came up short on, soon falling into arrears.
This squalid four-room apartment was christened STAR House. This was to be the place where homeless LGBT youth could be offered shelter and assistance. It had no toilet, potable water, heat in the winter or electricity. Liquor and drugs were plentiful. The four rooms were strewn with trash and occupied by as many as 20 people at a time. Food and other supplies were generally stolen or shoplifted by residents. What little cash there was came in from sex work in the 42nd Street area and elsewhere, or from begging. Medical services or employment counselling were non-existent. Although STAR House is lionised today as a pioneering charitable endeavour, feeding, housing and clothing homeless LGBT youth, in reality it was more like a squat or drug den.
By mid-July 1971, the STAR founders were evicted, less than eight months after starting their grand effort. None of STAR's avowed goals was achieved or even undertaken in any meaningful way. None of the promised fundraising events was organised, no bail fund was ever created and no lawyers were hired. In short, STAR was a flop due to the incompetence of its leadership – that is, the very same people who are today credited as the sole creators of the LGBT-rights movement. Instead of providing proper agency housing or assisting homeless LGBT youth, STAR primarily functioned as a drop-in crime school.
In his 1990 conversation with Bob Kohler, Johnson complained about being oppressed by gay men. He was offended that gay men wouldn't socialise with him or dance with him at movement fundraising dances. I doubt that Johnson ever had a realistic sense of how he and his group were viewed by the early gay movement's leaders, both women and men alike. While well liked by some, Johnson's volatility was concerning to many people.
When asked by Kohler about the purpose of STAR, Johnson paid lip service to the goal of equal rights under the law and in society, although his real interest was clear: 'We believe in picking up the gun, [and] starting a revolution.' Thankfully, he did not pick up the gun.
This proclivity for spontaneous violence is still present today in transgender activism. Last year, there were multiple incidents of violence committed by transwomen at women's events and at Pride parades throughout the Anglophone world.
My own experience at Burlington Pride in Vermont last year was typical. I was protesting against the present-day misogynistic and homophobic turn that has been taken by Pride – not just in Burlington, but also around the world. Transgender elements from one parade group peeled off to confront me. When it became clear to them that I would not stop my protest, they began pushing and shoving me, and poking me with umbrellas. That escalated to slaps on the back of my head and coffee being poured on me from behind. Eventually, I was pushed to the ground. When author JK Rowling saw the pictures of the attack, she tweeted that 'Violence is not a bug, but a feature of this authoritarian movement'.
In the early 2000s, after Johnson's suicide in 1992, his colleague in leading STAR, Rae 'Sylvia' Rivera, admitted that all of their efforts had been a failure. A social worker who had been Rivera's companion at the end of his life described STAR as a wonderful idea that 'never came to fruition'. Thankfully, in the years that followed STAR's demise, normal social-service agencies came through for LGBT youth. These were inspired and brought into being through consistent, organised and lawful agitation, not violent revolutionary fervour.
In the end, STAR never did shine very bright.
Fred Sargeant is a veteran of the 1969 Stonewall riots and one of the founders of the first Gay Pride marches in New York City. Follow him on Twitter: @FredSargeant.
Picture by Petcor80, published under a creative-commons licence.
To enquire about republishing spiked's content, a right to reply or to request a correction, please contact the managing editor, Viv Regan.