We are paying a heavy price for our elites' green fantasies
Decades of failed energy policies came home to roost this year.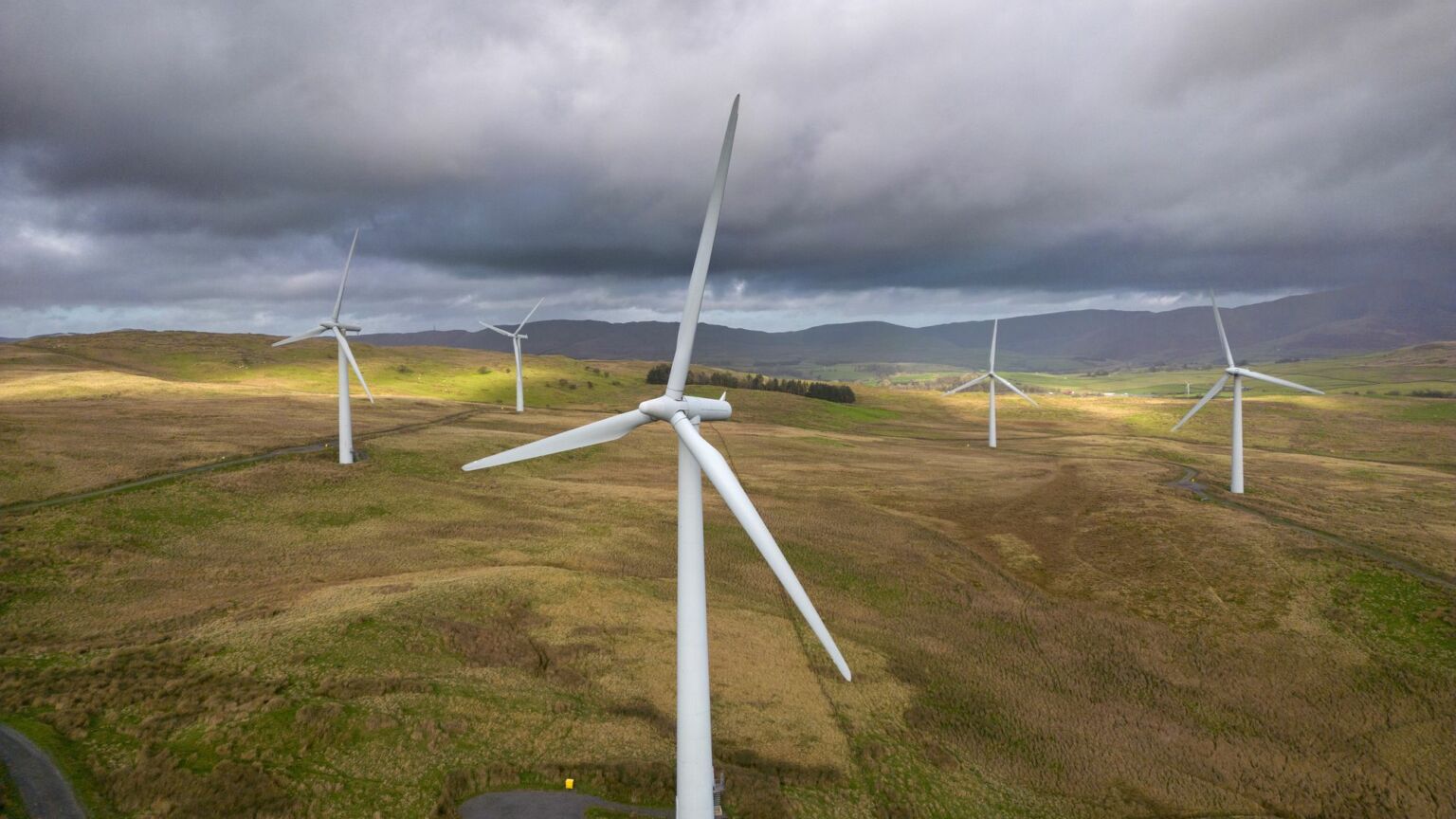 Donate to spiked this Christmas, and help keep us free, fearless and independent.
Most Britons probably didn't realise at the time just how close we came to blackouts this year. Parts of London were just inches away from running out of power back in the summer. The National Grid, out of sheer desperation, was forced to fork out an astonishing £9,700 per megawatt hour to secure emergency supplies from abroad – over 5,000 per cent the usual price. That close shave with a blackout was the energy crisis in a microcosm. An insecure supply of energy has been unable to keep up with demand, pushing up prices to new eye-watering levels.
This year has delivered an all-too-painful reminder of something that the political class seemed almost determined to forget – that a secure supply of energy is a necessity, not an optional extra, for a functioning modern economy. Because although the Russian invasion of Ukraine in February triggered a global energy shock, our struggle to weather it speaks to a profound domestic failure. For the past 15 years or so, our leaders have convinced themselves that the singular goal of energy policy should be to mitigate climate change, to reduce the carbon footprint of our energy production. As a result, politicians across the political spectrum didn't just neglect our energy supplies and infrastructure – their deliberate policy choices have also made them more precarious.
In the run-up to the crisis, politicians boasted about their plans to rid the UK of oil, gas and coal. Ministers proudly posed for celebratory selfies in front of demolished power plants. Political parties competed to go further and faster in 'reducing emissions' – which, in practical terms, means running down our energy supplies. Every major party, the mainstream media and civil society more broadly have all indulged in the fantasy that we have no need to frack for gas, drill for oil or dig for coal. Even carbon-neutral nuclear power was demonised and dismissed, with plans for new plants constantly kicked into the long grass.
Essentially, our green establishment persuaded itself that Britain could instead be powered by the weather. But the inherent problem of wind and solar power is their intermittency. When the wind doesn't blow or the sun doesn't shine, they can't produce energy (and storage at scale will not be viable anytime soon). Wind and solar are at their least productive in winter, when there is the least wind and sunlight, precisely the time of year when energy demand is highest, when we need to heat our homes through those long, freezing nights. Renewables essentially place us at the mercy of the elements. For a while, we could rely on cheap gas to make up for the constant shortfalls in output from renewables. Not any more.
The sheer scale of the energy crisis – especially the cost to the state of subsidising household energy bills – prompted a partial reverse-ferret this year. A flurry of new drilling licences have been issued for North Sea oil and gas. Ministers are pleading with oil-and-gas firms to invest in new infrastructure, pushing against years of government policy and so-called ESG initiatives from the business world, which were designed explicitly to throttle such investment.
Gas storage facilities have been brought out of retirement, including the Rough facility in east Yorkshire, once the UK's largest, which was closed back in 2017. Even coal is making a comeback. Coal power plants that were due to be shut down have been instructed to remain on standby for emergencies this winter. When push comes to shove, even green-leaning politicians are forced to recognise that avoiding blackouts is a thousand times more important than avoiding carbon emissions. The climate 'emergency' can always wait.
Yet these changes are too little, too late. They are very much still seen by our political class as temporary emergency measures, responding to an acute shortage. The government is still determined to prevent fracking in the UK, and to leave our vast reserves of shale gas in the ground, even as we beg the US to supply us with fracked gas. This is a desperate scramble for last-minute supplies, not a fundamental change in outlook.
After all, Net Zero, the target of reaching carbon neutrality across the economy by 2050, is not only still the letter of the law, it also still shapes our elites' long-term thinking. For many politicians and activists, the energy crisis is just another pretext to push for green goals. Now is the time, they say, to accelerate the transition away from reliable, dependable fossil fuels and to double down on unreliable renewables.
Net Zero advocates are not interested in securing a plentiful supply of energy. Quite the opposite. Instead, they want the government to 'manage demand' for energy. The Climate Change Committee, which advises the UK government on decarbonisation, says that an astonishing 62 per cent of emissions reductions should come not from new carbon-free energy infrastructure or production processes, but from 'behaviour change and individual choices'. This is a euphemism for using less energy, which in turn means producing less, consuming less, travelling less and enjoying a lower standard of living.
No matter how deep the energy crisis gets, the green thinking that drove us here remains largely unchanged. That is what we need to challenge in 2023. We must reject the misanthropic idea that we can all live with less energy – and that we should reshape our societies around the vagaries of the weather. We must demand a world of energy abundance.
To enquire about republishing spiked's content, a right to reply or to request a correction, please contact the managing editor, Viv Regan.