Why Sizewell C must go ahead
Failure to invest in nuclear power will lead to more energy crises in future.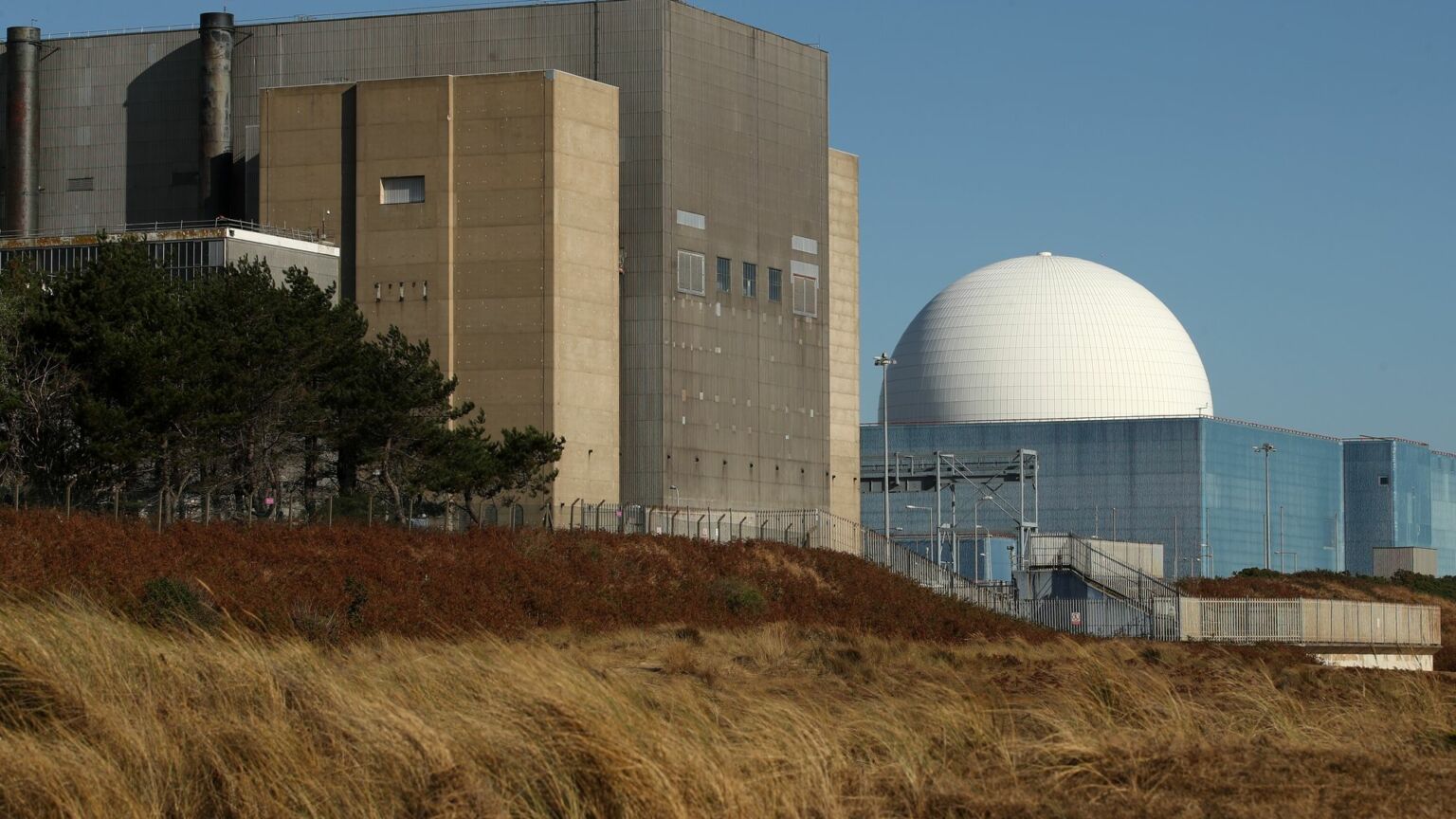 The UK government has been forced to deny that its plans for Sizewell C, a new nuclear power plant in the south east of England, are under review. On Friday, a government official told the BBC that Sizewell C's future could be in question, but prime minister Rishi Sunak has since sought to squash this claim. This wavering on nuclear energy is alarming in itself.
One thing is for certain: cancelling Sizewell C would make energy crises like today's much more likely in the future. The 3.2 gigawatt plant, using a European Pressurised Reactor, would produce a lot of energy. Costing £20-30 billion and due to come online at some point in the 2030s, this plant alone could meet seven per cent of Britain's electricity needs.
Sizewell C was given a boost as recently as September. One of Boris Johnson's last acts as prime minister was to pledge £700million in investment. 'Go nuclear and go large and go with Sizewell C', said Johnson at the time. For now it seems the government is sticking with its Sizewell C plans – although the future of other large infrastructure projects, including the Northern Powerhouse Rail, is far less secure.
Either way, few will be confident the government will keep to its word on Sizewell C. Successive governments have constantly vacillated over nuclear power, and have frequently broken promises to build new reactors.
So, yes, Sunak has pledged to go ahead with Johnson's plans for Sizewell C and seven other large nuclear reactors. But the way in which the story of its possible cancellation was leaked last week suggests we should take nothing for granted.
The need to expand our nuclear-power capacity ought to be clear to politicians. Some will claim that we should go all in on renewables instead. But it is pure pie-in-the-sky to imagine that renewables will be able to perform the same role as Sizewell C. No single renewable project would be able to supply electricity to the equivalent of six million UK homes, uninterrupted, for 60 years.
Renewables will continue to be used in the UK. But we will have to rely on nuclear and gas-fired plants to come to the rescue when the wind doesn't blow or the sun doesn't shine.
That the future of Sizewell C is in any doubt speaks to the short-termism of the current administration. Cancelling infrastructure projects might save money today, but this could cost us dearly in the long term.
The reluctance to guarantee the future of Sizewell C is also due to parliament's bipartisan commitment to Net Zero. From this perspective, the best or greenest energy is the energy that isn't used – 'negawatts' instead of megawatts, as the old green trope has it. This means that projects such as Sizewell C are viewed as inherently suspect, precisely because they will allow us to continue consuming energy.
Those immersed in green ideology much prefer projects that reduce energy consumption. This is why their favoured energy policy is insulation – even though insulating just the 19million British homes with the worst energy performance ratings would be extraordinarily costly.
The same green logic applies to transport policy, too. Net Zero champions would prefer to reduce people's ability to travel rather than develop more environmentally friendly ways of doing so. Hence the wavering over Northern Powerhouse Rail.
It does seem as if Sizewell C has been given a reprieve, for now at least. But we need much more than a temporary reprieve. We need Sunak and his successors to commit fully to investing in reliable, continuous electricity generation. Whether our politicians like it or not, nuclear power remains an indispensable part of our future.
James Woudhuysen is visiting professor of forecasting and innovation at London South Bank University.
To enquire about republishing spiked's content, a right to reply or to request a correction, please contact the managing editor, Viv Regan.