The Britain-bashers are as hysterical as ever
No, a change in prime minister does not make us a global 'laughing stock'.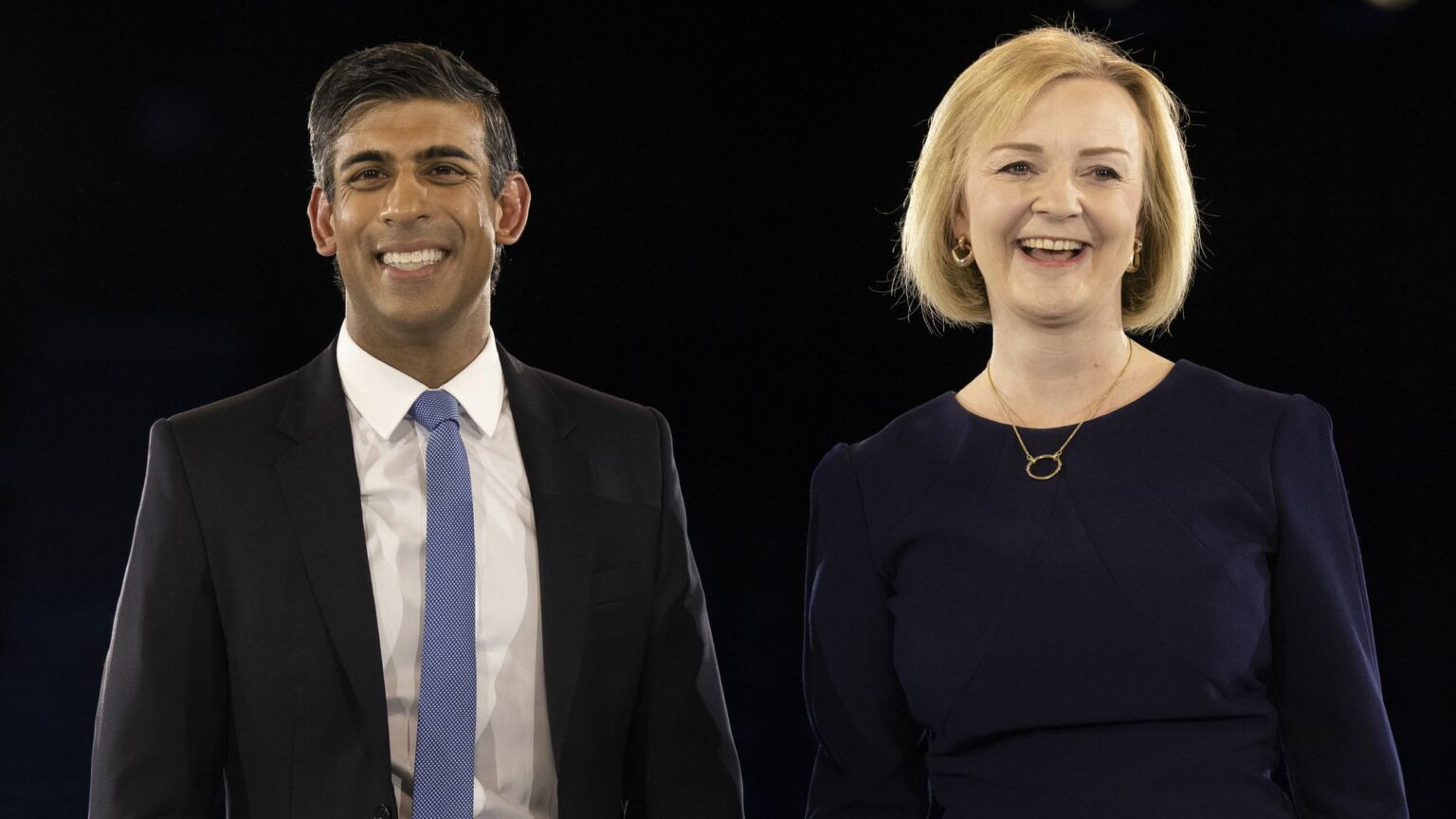 I don't consider myself a mindless patriot – I prefer both Wales and Israel to England, although I have no blood connection to either. This dispassionate assessment may stem from the fact that, when I was growing up, my Communist father went on about the Soviet Union so much that during the Olympics our household enthusiastically cheered for its team. I was also encouraged as a kiddy to urge on the Viet Cong, which was all over the news as it fought its war with Russian weapons, and to take a keen interest in the USSR's proxy wars in Africa. Like the spy Kim Philby, my dad was something of a Russian patriot. Unlike Kim Philby, my dad loved his own country too – and I'm quite fond of it as well.
That could have something to do with my class origins. As George Orwell said: 'It is a strange fact, but it is unquestionably true that almost any English intellectual would feel more ashamed of standing to attention during "God Save the King" than stealing from a poor box.' Middle-class English socialists hate their country, best summed up by the gruesome Emma Thompson when she called this tiny, dynamic country: 'A tiny little cloud-bolted, rainy corner of sort-of Europe, a cake-filled, misery-laden grey old island.' But, mysteriously, Thompson and her ilk want as many people as possible to come here – and to leave lovely sunny 'vibrant' cultures in order to do so.
This being the case, I've been astonished in recent weeks to discover how many apparent England-haters were really patriots all along. From the BBC to Novara Media, they've torn their hair and beaten their breasts, huffing like old colonels about Britain Becoming A Laughing Stock, just because of a bit of a hokey-cokey in Downing Street. Or is it perchance just more dreary English self-loathing? No, because hating on England is not actually self-loathing at all. As Emily Thornbery's infamous tweet proved, it is just an acceptable way of showing contempt for the English working class. 'They smell' has become 'they're racist' – but the snobbishness still stinks.
Yes, there's lots wrong with England. But everything is relative. Compared to which country, exactly, are we so awful? Are we more of a laughing stock, for instance, than Biden's US? Where a gaga president doesn't know what a female is unless he's inappropriately touching underage ones? Where abortion is a crime in some states? And where much actual crime has been decriminalised? Closer to home, is England more of a laughing stock than Scotland, which repeatedly boasts more drug deaths proportionately than any country in Europe, despite nearly a decade of rule by the sainted Nicola Sturgeon?
Are we more of a laughing stock than Germany, still grieving the loss of 'Mutti' Merkel? Are we more of a laughing stock than France? Last month, it was ranked in a global study as more violent than Mexico. One city – Nantes, described in a 2004 Time magazine survey as the 'most liveable city in France' – is now more violent than Bogota in Colombia. Responding to the massive rise in rapes in Nantes, the mayor recently said that the police 'will never be able to prevent a street rape, however terrible… because it is not their job'.
Are we more of a laughing stock than the magical-thinking transubstantiation hellhole that is the Republic of Ireland, where refusing to lie about the gender of pupils has resulted in a teacher being thrown into jail?
Are we more of a laughing stock than China, where a dictator has just assumed more power than any Chinese leader since Mao? More of a laughing stock than Russia, stumbling into a third world war at the behest of a madman?
Bringing it right back home, are the Conservatives more of a laughing stock than the Labour Party? Labour is still the only mainstream party in the UK never to have had a female leader, looking on like sex-scared schoolboys while every other party has been overseen by broads. Worse still, Labour has subscribed wholesale to the lie that men can be women, throwing women under the bus in the process. Does a party not become a laughing stock when one moment its MPs are making impassioned speeches about the UK's disgustingly low conviction rates for rape and the next day they are saying it's fine for rapists to be housed in female prisons if they claim to be ladies?
The fact is that this laughing-stock lark is simply Brexit Derangement Syndrome by another name. 'We're the Sick Man Of Europe again!', I heard a Remoaner gloat on the radio this week. All these prime ministers coming and going – why can't we just decide on one unelected bureaucracy and stick with it? It never harmed any of the countries in the fond embrace of the EU! Except it did, of course – ask Greece or Italy, the latter of which has just elected a populist government, so sick are they of being Euro-colonies.
It's no coincidence that Steve Bray and his fellow losses to the Brains Trust chose National Laughing Stock Week to march through London demanding we rejoin the EU. Their banners read 'WE WANT OUR STAR BACK', but what they really want is to bend over for a bunch of unelected gravy-trainers for some strange psychosexual reasons of their own. 'It is a national disgrace, an international laughing stock, that's what they've turned us into', fumed Nikki Ajibade, a 60-year-old teacher who attended the march, to the Guardian.
Looking at the embittered faces of the Rejoiners, I recalled the friends I had shed when Brexit rendered them from reasonable people into shrill zombies in a state of permanent Veruca Salt-ish petulance, blaming all their mediocrity and impotence on one simple act of democracy – like a cross between Miss Havisham and one of those aged Japanese soldiers finally stumbling out of a Philippine jungle, convinced that the war is still going on. For the swivel-eyed Remoaner loons, it will forever be that morning in the summer of 2016, when it dawned on them that the votes of those who dared reject rule from Brussels counted just as much as theirs. Bloody democracy!
But back to this almost-as-exciting week in politics. Credit where credit is due, it was from the BBC's Faisal Islam, as Rishi Sunak became the UK's first Hindu prime minister, that common sense about our alleged laughing-stock status was finally spoken. 'Among the G7 European countries it hasn't happened, and I don't think France, Germany, Italy – they're not even close to it. Frankly, I don't think there would be any people doing my job in France, Germany or Italy', Islam said thoughtfully. 'It's a reflection of our openness and comfort with race… and something my parents would never have imagined when they came here in the Sixties.' I swear, I felt a tear come to my eye. I even thought about stumping up for my TV licence for a moment. Not quite, though, as I don't see the attraction in paying to be told that my country is a laughing stock, day in, day out – not least by a bunch of jokers who don't realise that they are the punchline.
Julie Burchill is a spiked columnist. Her book, Welcome To The Woke Trials: How #Identity Killed Progressive Politics, is published by Academica Press.
To enquire about republishing spiked's content, a right to reply or to request a correction, please contact the managing editor, Viv Regan.