The new lawlessness gripping America
Mindless nihilistic destruction is now tolerated by the elites.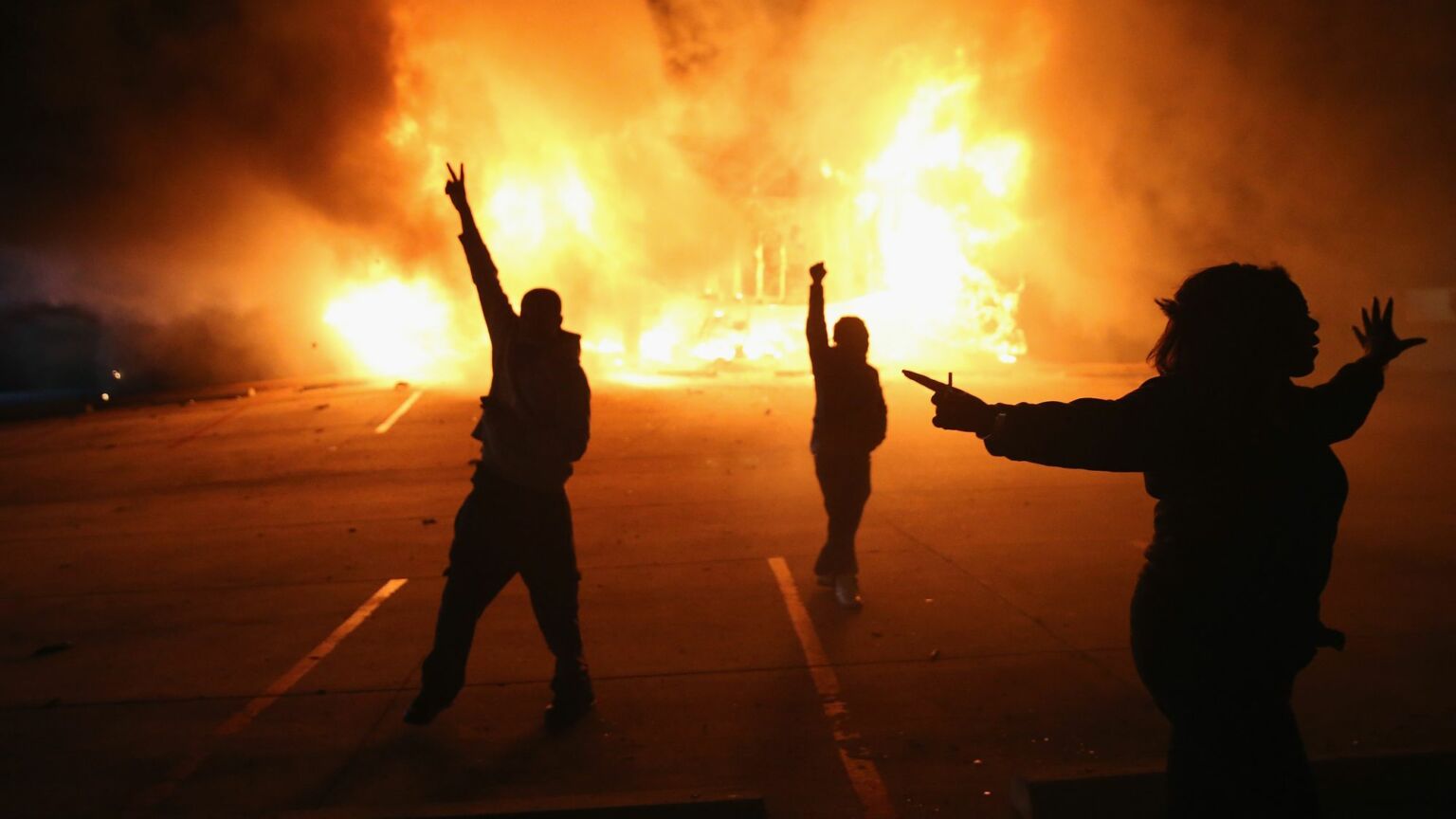 One evening a few weeks ago, about 100 young people ransacked a Wawa convenience store in Philadelphia. The mob stole merchandise, knocked over shelves and threw food and drinks around, leaving the store looking like a natural disaster had hit it. Many got their phones out to record the madness. As chaos reigned, a young woman twerked on a counter. Fighting spilled out into the parking lot.
The rampage in Wawa mirrored an incident in Philadelphia a month earlier, when dozens of youths trashed the Zion Cuisine restaurant in the Germantown area of the city. Teens flipped tables, broke glasses and threw chairs at the staff. And scenes such as those at Wawa and Zion Cuisine are not unique to Philadelphia – they are happening all over America. Two weeks ago in Virginia, a group of teens assaulted a movie-theatre employee while ransacking a concession counter.
There is a lot of talk about crime in the US at the moment. Republican candidates have prioritised the issue while campaigning for next month's Midterm elections. Their focus on crime is understandable. Since 2020 and the George Floyd riots, there have been spikes in assaults, burglary, robbery and car thefts. Homicides jumped up 29 per cent in 2020 and rose again by 4.3 per cent in 2021. Crime is also a concern shared by many Americans. A Morning Consult poll finds that more than three-quarters of voters think violent crime is a major problem in the United States. And another poll, from Monmouth University, finds that crime is the second-highest priority, after inflation, for all voters going into the Midterms.
At the same time, we shouldn't slip into thinking that the latest crime discussion is just a revival of traditional 'law and order' politics. Yes, the Republicans are trying to use the issue to their advantage. But rising crime is a real problem. And while some Democrats respond with shouts of 'that's racist', both black and white Americans are concerned about crime – indeed, black people in urban areas are disproportionately the victims of crime.
More importantly, many people now feel American society is spinning out of control. There is a growing sense of social breakdown, a sense that the veneer of civilisation is being eroded.
As with the rampages at Wawa and Zion Cuisine in Philadelphia, it is the randomness of the damage and violence stands out. There were no obvious reasons for the ransackings – beyond a nihilistic desire to destroy. And it is all captured on phones for the fun of it.
The disorder is everywhere. Innocent pedestrians on the streets of New York and other cities get sucker punched by attackers, often for no apparent reason. Carjackings by juveniles are skyrocketing in Washington, DC. In Brooklyn, a man shot and killed a McDonald's worker after his mother complained about being served cold French fries.
A visible marker of social disorder is the phenomenon of mass shoplifting in pharmacies and other retail stores, which is happening so often that it is becoming normalised. Videos capture people filling huge bags with goods and facing no resistance from staff as they stroll out the door. Stolen items are then resold on the streets, on eBay or, in the more sophisticated operations, relabelled and shipped overseas. Pharmacy chain Rite-Aid reported in September that it had lost $5million in stolen goods in the prior three months. Last year Walgreens was forced to close more than a dozen of its stores in San Francisco due to shoplifting.
The roots of this social breakdown no doubt run deep. But it's clear what has triggered the recent spate of crime – the riots following the death of George Floyd in May 2020. Those political protests very quickly degenerated into anti-social destructiveness, causing billions of dollars of damage and resulting in dozens of deaths. That rioting was tolerated – indeed celebrated – by liberals. In many places, the authorities sent a clear signal that it is okay to tear things down – anything goes. When social order was not enforced, a wave of homicides and other crimes followed.
Immediately following the riots, Democratic Party officials began adopting a range of policies favoured by the Black Lives Matter movement, such as demonising and defunding the police, ending cash bail and 'decarceration' – that is, reducing the number of violent offenders in prison. Whether through design or not, police numbers in many cities have declined significantly since 2020. Philadelphia has a critical shortage of officers with 500 unfilled vacancies. Los Angeles has lost 700 officers since the riots. Police are often slow to respond to reports of crime, if they respond at all. According to Chicago Sun-Times, police made arrests in just 12 per cent of reported crimes last year, which is the lowest level in Chicago history.
Leftist prosecutors have overridden criminal laws passed by state legislatures and have instead simply decided to stop enforcing many offences, on the grounds that the laws have a racist impact. In Philadelphia, district attorney Larry Krasner has overseen a 70 per cent decline in prosecuting felonies and misdemeanours. Krasner's negligence has led to the highest murder rate in Philadelphia's history, a record number of carjackings and a wave of theft and other crimes. In San Francisco, former district attorney Chesa Boudin adopted no-cash bail, reduced incarceration and other BLM policies. He also declared he would not prosecute street offences, such as public camping, public urination and blocking sidewalks. After having to live with the effects of Boudin's policies – which led to an increase in murder, burglaries, car theft and homelessness – even the people of this most liberal of cities could no longer tolerate him. Boudin was recalled from office by voters in June.
While these policies are advocated in the name of 'anti-racism', they are often not popular among black Americans. Research by Zach Goldberg finds that white Democrats are the strongest supporters of defunding the police, while black Democrats express much weaker support for cutting law-enforcement policies.
Most voters don't have an ideological agenda and those who live in high-crime areas experience the bad effects of not enforcing the law. In contrast, guilt-ridden Democrats appear to have adopted a saviour complex towards black people. As Goldberg notes, in the aftermath of George Floyd, white Democrats have become 'fixated on distinguishing themselves as "good white people", who are doing something (however counterproductive) to protect minorities from the "racist" institutions that "victimise" them. The downside of de-policing either doesn't register, is rationalised or dismissed altogether.'
Serious spikes in crime and social breakdown are happening and it is not racist to notice. No one, whatever his or her background, wants to live in a society where stores get trashed by rampaging teens or people are subject to random violent attacks just for walking down the street. Affluent people can insulate themselves from this disorder – whether by living in safer areas or by hiring private security – but most people have to live with the consequences of the elite's misguided policies.
American society is breaking down because the people in charge won't enforce the law. The authorities have abdicated their responsibilities. Ordinary people will need to take matters into their own hands. They can start by exercising their democratic rights to hold those officials to account.
To enquire about republishing spiked's content, a right to reply or to request a correction, please contact the managing editor, Viv Regan.