Trans rapists do not belong in women's prisons
Labour leadership candidate Lisa Nandy is mad to suggest otherwise.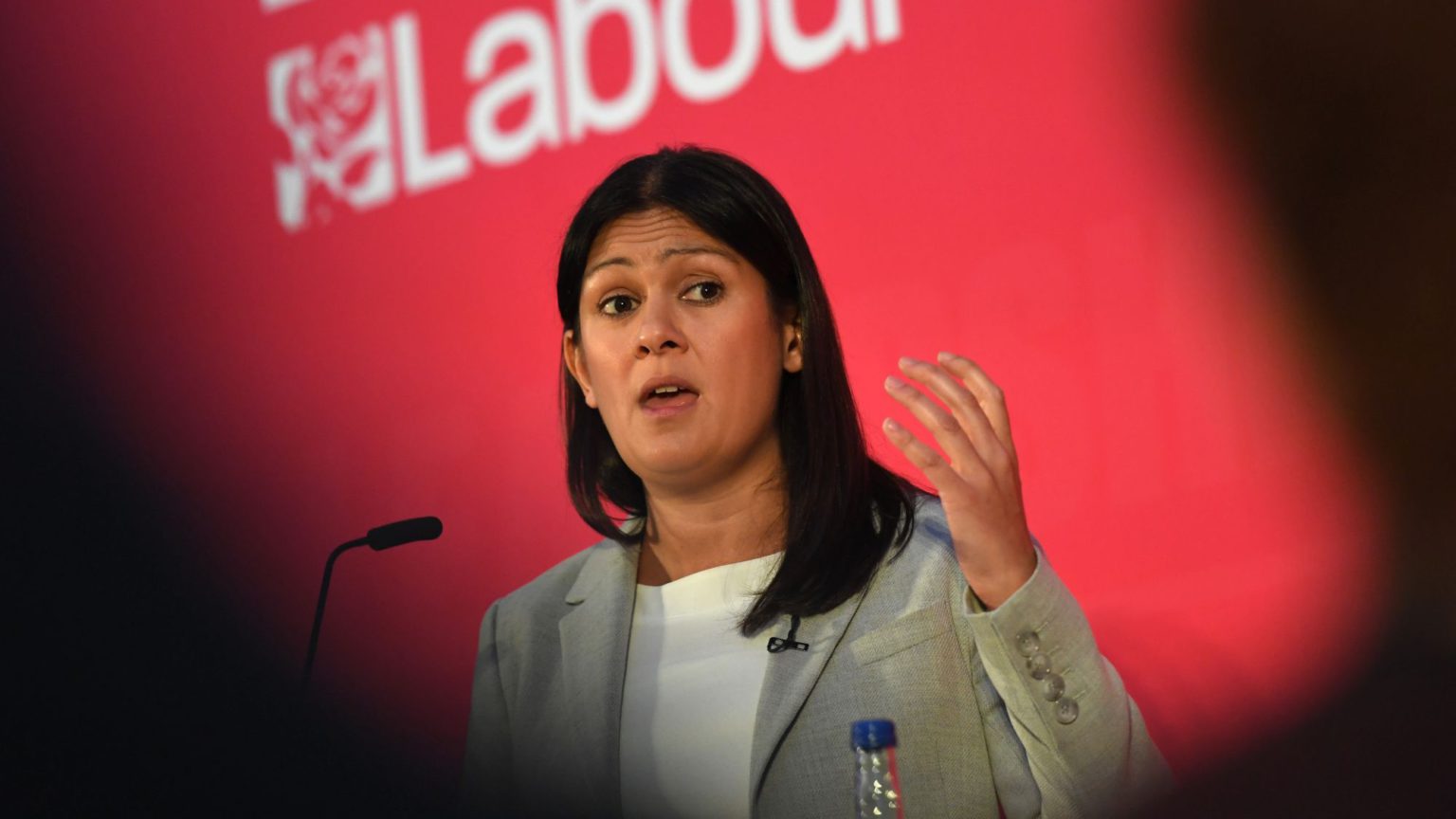 Leadership candidates Lisa Nandy and Rebecca Long-Bailey signed a pledge card last week, calling for critics of trans ideology to be expelled from the party. And now, Nandy has reignited the row by saying that male-bodied rapists should be allowed to serve their sentences in women's prisons if they identify as women.
At this hustings, Lisa Nandy said that the child rapist Christopher Worton, who raped a teenage girl five times, but has since self-identified as a woman, should a) have his crimes recorded as commited by a woman & b) be housed in a women's prison. https://t.co/y7ItiKKbdh

— Janice Turner (@VictoriaPeckham) February 16, 2020
Julia Long, a gender-critical feminist, asked Nandy at a recent event whether violent male sexual offenders, like Christopher Worton, should be let into women's prisons. Worton, a convicted paedophile who raped two girls aged 13 and 15 five times, began identifying as Zoe Lynes after his conviction. He recently broke a sexual-harm prevention order.
Nandy responded with the oft-repeated mantra that trans women are women. For Nandy, that means crimes by trans women should be recorded as committed by women. She also said that trans prisoners 'should be accommodated in a prison of their choosing'.
Astonishingly, the audience applauded her response.
As Joanna Williams has pointed out on spiked, one in 50 male prisoners – 1,500 inmates – currently identifies as transgender, far more than the number in the general population. Trans women prisoners not only get perks when held in male prisons, such as being able to shower alone or have their own cell, they can also apply to switch to a female prison.
Some of those who have been allowed to switch prisons have been convicted rapists. This inevitably puts female prisoners in danger.
David Thompson, a paedophile and rapist, was jailed for life in the early 2000s. He was also on remand for grievous bodily harm, burglary, multiple rapes and other sexual offences against women.
In September 2017, he was placed in a women's prison because he identified as Karen White. After he was transferred, he sexually assaulted a number of female inmates. One of Thompson's victims is taking the government to court for its failure to protect her.
Even in the UK, where Self ID hasn't been introduced, but where Stonewall Law has captured our institutions, 'Karen' White was able to sexually assault four women IN A WOMEN'S PRISON. A story so scandalous that even the Guardian had to cover it https://t.co/gft8f1nVU2

— Graham Linehan (@Glinner) February 2, 2020
The right for prisoners to 'self-ID' is perhaps the maddest and most dangerous aspect of trans ideology. The mantra that 'trans women are women' means the feelings of convicted rapists are prioritised over the safety of women.
Clearly, the Labour Party has gone so far down the trans rabbit hole that even Lisa Nandy, considered to be one of its more moderate leadership candidates, has fully embraced one of trans activists' most outlandish and reckless demands.
Picture by: Getty.
To enquire about republishing spiked's content, a right to reply or to request a correction, please contact the managing editor, Viv Regan.