Xi who must be obeyed
China's leader-for-life continues to strengthen his grip on power.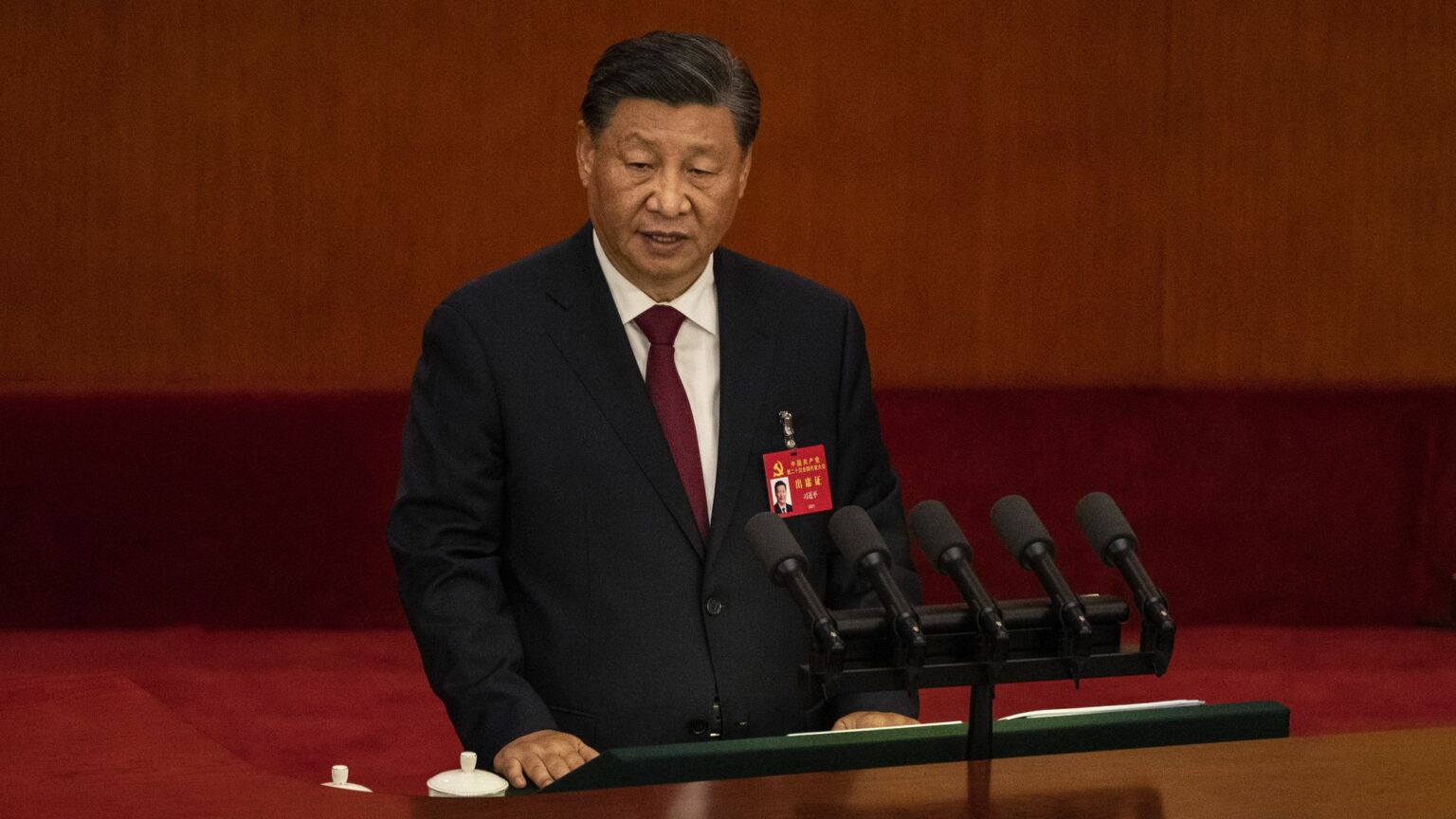 The National Congress of the Chinese Communist Party has just concluded in Beijing. Held every five years, this was the 20th such congress since the founding of the Communist Party of China in 1921.
For one week, over 2,000 officials, representing nearly 100million members of the Chinese Communist Party, gathered in the Great Hall of the People. This was what the China Daily newspaper called a display of 'intra-party democracy in action'. The congress, as always, sets national policy goals, as well as electing the new Central Committee, the leadership body of the Chinese Communist Party. The Central Committee's 205 full members then elect the 25-strong, decision-making politburo, with the seven-member Standing Committee above them, and Xi at the head.
The congress has now concluded, with 69-year-old President Xi Jinping confirmed in his position of power for an unprecedented third five-year term. He is already being labelled 'president for life' as there seems to be no stopping him. This has had a knock-on effect on the internal committee structure of the party, which is traditionally the place where leaders-in-waiting are paraded. With President Xi pledging to go on and on, there may be growing frustration among the ranks of the young pretenders.
Of course, Chairman Mao was in charge for 27 years. But it was precisely because of the length of Mao's reign that, in 1982, one of Xi's predecessors, Deng Xiaoping, ruled that no leader could be in power for longer than two five-year terms. This constitutional timeframe was overturned in 2018, as Xi set the ground rules for his long-term investiture. Xi's consecration as chairman – or 'helmsman' (in a nod to Mao's title) – will undoubtedly be nodded through at the next National People's Congress in March 2023.
In his opening speech to the congress this week, Xi repeated claims that China had eradicated poverty, tackled corruption (which coincidentally also removed significant opposition to his authority) and strengthened the military. This latter point was forcefully made when, in a clear reference to Taiwan, he declared: 'We will continue to strive for peaceful reunification with the greatest sincerity and the utmost effort, but we will never promise to renounce the use of force, and we reserve the option of taking all measures necessary.' He added ominously: 'Complete reunification of our country must be achieved, and it can, without doubt, be achieved!'
As far as it is possible to tell, an invasion of Taiwan is not imminent. China is watching events unfold in Ukraine and is keenly aware that Russia's skirmishes have neither been welcomed nor successful. Indeed, Xi expressed his 'concerns' to Putin in a recent diplomatic meeting. And Chinese media rarely report on the war in Ukraine.
However, China is happily still waging an 'all-out people's war to stop the spread of [Covid]'. For example, even in the aftermath of a 6.8 magnitude earthquake in Chengdu, Sichuan Province in September, many families were not allowed out of their buildings to stop the virus from spreading. To facilitate the restrictions, the extensive state-monitoring networks set up to control people's movements and eavesdrop on their social lives now permeate every aspect of life. For many people, they have become normalised.
Like President Xi's reign, there seems to be no end in sight for his Zero Covid strategy. Amid growing anger and frustration, Xi has clearly recognised the need to rally public support for his Covid strategy. Hence, he talked in his speech of the 'spectacular achievements through [the party's] great endeavours' and appealed to the people's 'unwavering commitment and perseverance'. As the congress got underway, however, large areas of Beijing were, yet again, being put under lockdown. One protester draped banners over the capital's Sitong Bridge, featuring the slogans: 'We want food, not PCR tests. We want freedom, not lockdowns. We want respect, not lies.'
A Hong Kong democracy activist was recently beaten in broad daylight outside the Chinese consulate in Manchester. This is an example of China's renewed confidence on the world stage and its indifference to criticism. For Xi, his extended term of office is necessary to fulfil his dream of the 'great rejuvenation of the Chinese nation'. No civil-rights activist, national separatist, disruptive protester or ambassadorial reprimand is going to stand in his way.
To enquire about republishing spiked's content, a right to reply or to request a correction, please contact the managing editor, Viv Regan.