Why no one trusts the police anymore
They have embraced trans identity politics at the expense of tackling crime.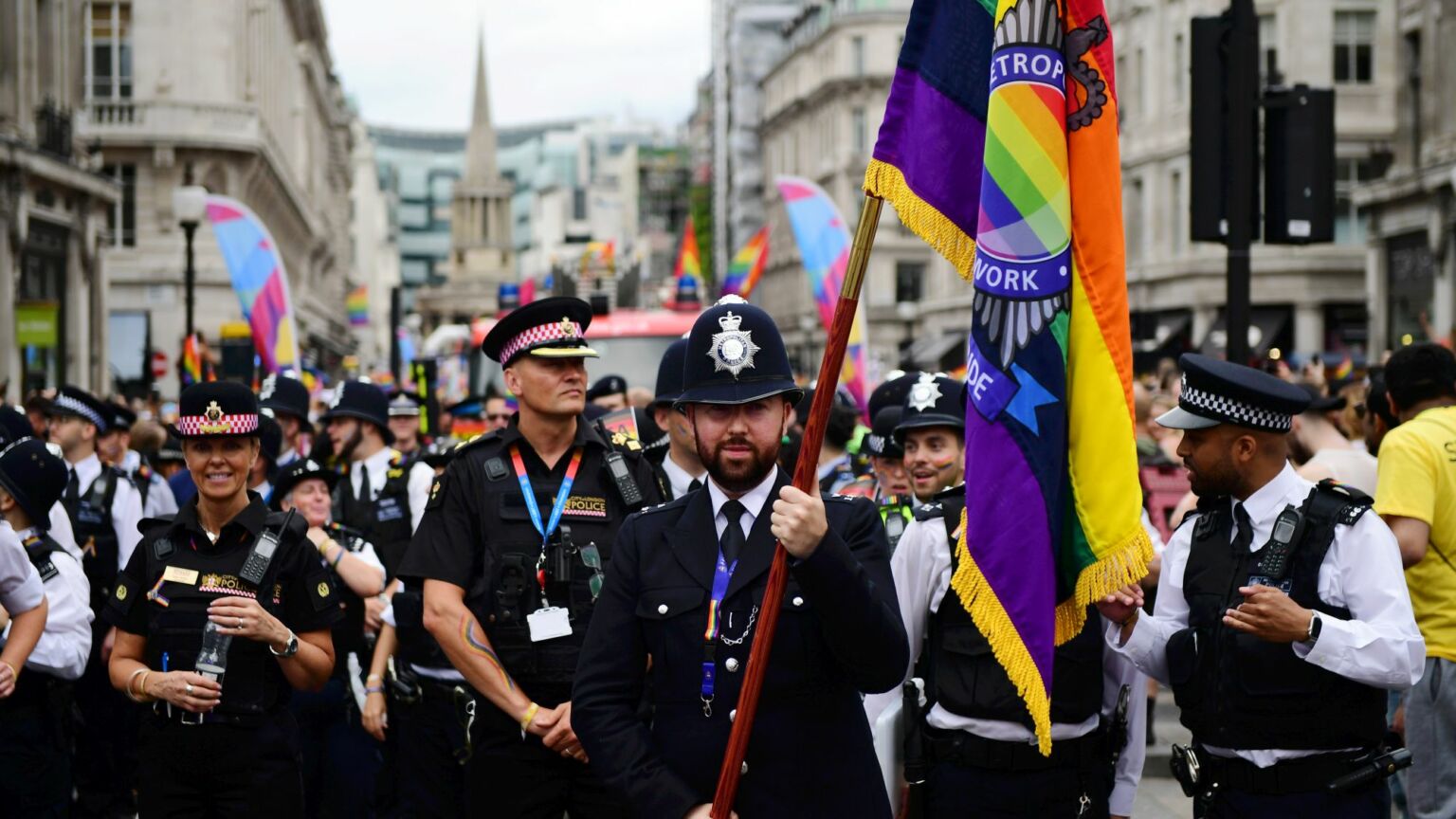 It is a fair criticism. Home Office figures reveal that in the year to March 2022, a paltry 5.6 per cent of offences resulted in a charge and / or summons. It has also been revealed that only half of burglaries in London are now even attended by a Met officer.
On Wednesday last week, audiences heard all about the police's poor performance at a Police Foundation lecture, delivered by College of Policing chief executive Andy Marsh. To his credit, Marsh did at least acknowledge the relationship between the sight of dancing coppers, uninvestigated crimes and falling public confidence in the police. He said public frustration was understandable, when police are seen to attend Pride marches but not crime scenes.
But Marsh didn't go far enough. The crisis of public confidence in the police is not just about resources being wasted at a time of soaring crime. It is also about their increasingly clear political bias, fuelled by the influence of lobby groups like Stonewall. The willingness of the police to go after critics of transgender ideology is a case in point.
Debates over the nature of sex, gender and identity are hotly contested. Moreover, the Court of Appeal has already ruled, in the case of Harry Miller last year, that expressing views that are critical of gender-identity ideology should not be treated as a police matter. And judges in the case of Maya Forstater have ruled that gender-critical beliefs are protected by the Equality Act 2010. Yet officers continue to harass critics of transgender ideology as if they are breaking the law. This looks to all and intents and purposes as if the police are engaged in a politically motivated crusade against those holding the 'wrong' views.
Indeed, just two days before Marsh's lecture, the police's pro-trans bias was on full display. An official Sussex Police social-media account warned users not to question the gender identity of convicted child sex offender John Stephen Dixon (now identifying as Sally Ann Dixon), who is reportedly being sent to a women's prison. Sussex Police told critics that any 'hateful comments' towards the convicted child abuser would not be tolerated. They claimed that referring to Dixon as a man met the definition of a 'hate crime' and advised critics not to express their views. In other words, the police's bias towards trans ideology led them to prioritise the feelings of a convicted paedophile over free speech. It took an intervention from the home secretary, Suella Braverman, for Sussex Police to apologise.
That, of course, is just the tip of the iceberg. Earlier this year, women's rights campaigner Jennifer Swayne was arrested and detained for 10 hours by Gwent Police for allegedly causing 'offence'. Her crime? Putting up posters saying 'No Men in Women's Prisons'. In July, feminist campaigner Kellie-Jay Keen was similarly visited by police at her home following reports that she had been 'untoward about paedophiles'. She had warned online that gender self-identification would be exploited by male sex offenders to get access to vulnerable women. Police recorded this as a 'hate incident'. And in August, lesbian campaigners from Get the L Out were ejected by police from Cardiff Pride for carrying signs reading 'Lesbians don't like penises'.
The Miller and Forstater rulings have made crystal clear that gender-critical speech should not be the subject of police intervention. Yet police are still persistently trampling over freedom of speech and even the law in the name of trans rights.
Today's police could do with taking a leaf out of Robert Peel's nine principles of policing, which form the basis of policing by consent. Principle five states that officers should be committed 'to seek and preserve public favour, not by pandering to public opinion, but by constantly demonstrating absolutely impartial service to law, in complete independence of policy'.
It's a lesson worth heeding. If the police continue to pander to political lobby groups, public trust will continue to fall.
Carrie Clark is a research officer for the Free Speech Union. Join the Free Speech Union here.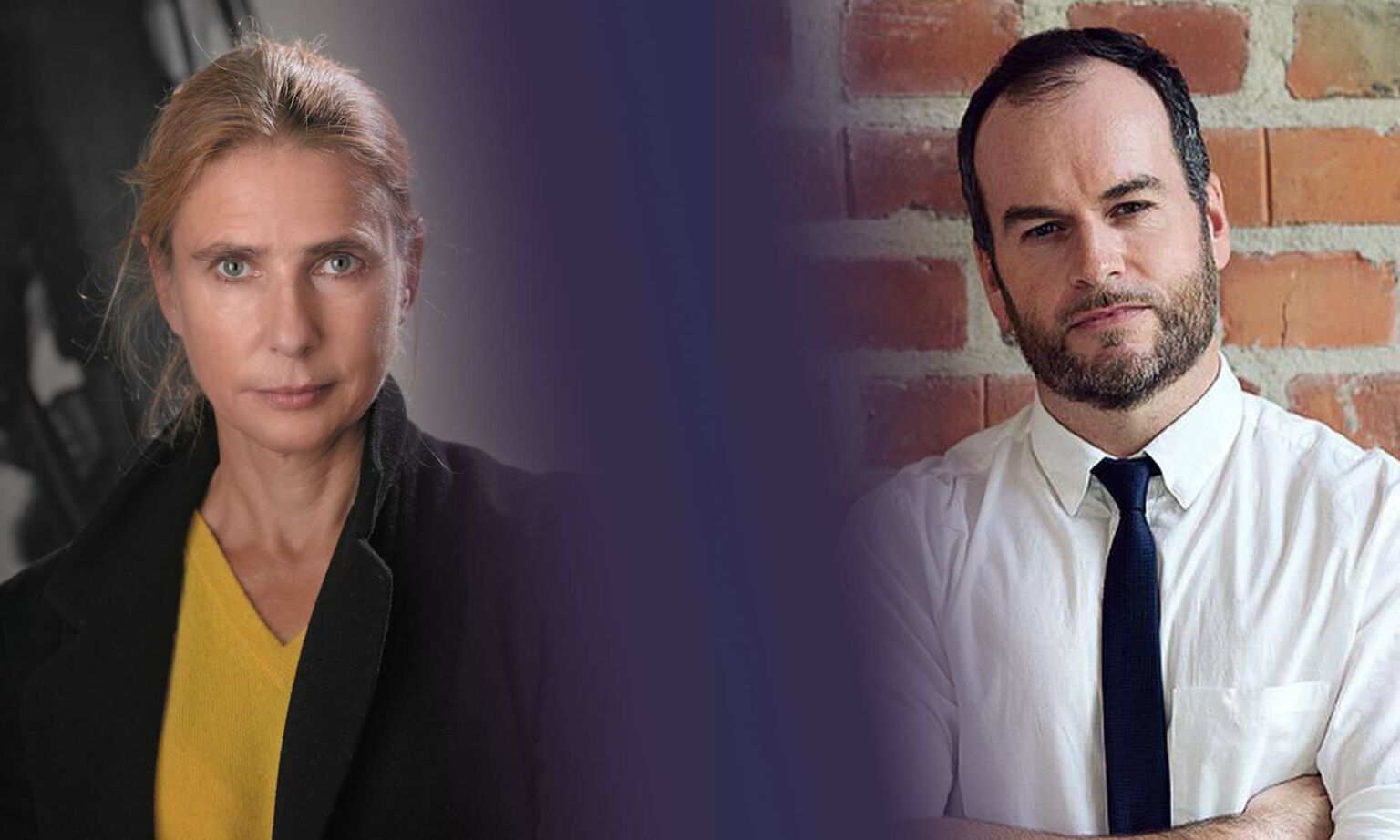 Lionel Shriver and Brendan O'Neill – live and in conversation
ZOOM EVENT
Tuesday 11 October – 7pm to 8pm BST
This is a free event, exclusively for spiked supporters.
To enquire about republishing spiked's content, a right to reply or to request a correction, please contact the managing editor, Viv Regan.