The woke police are a menace to freedom
They seem more interested in clamping down on gender-critical views than violent crime.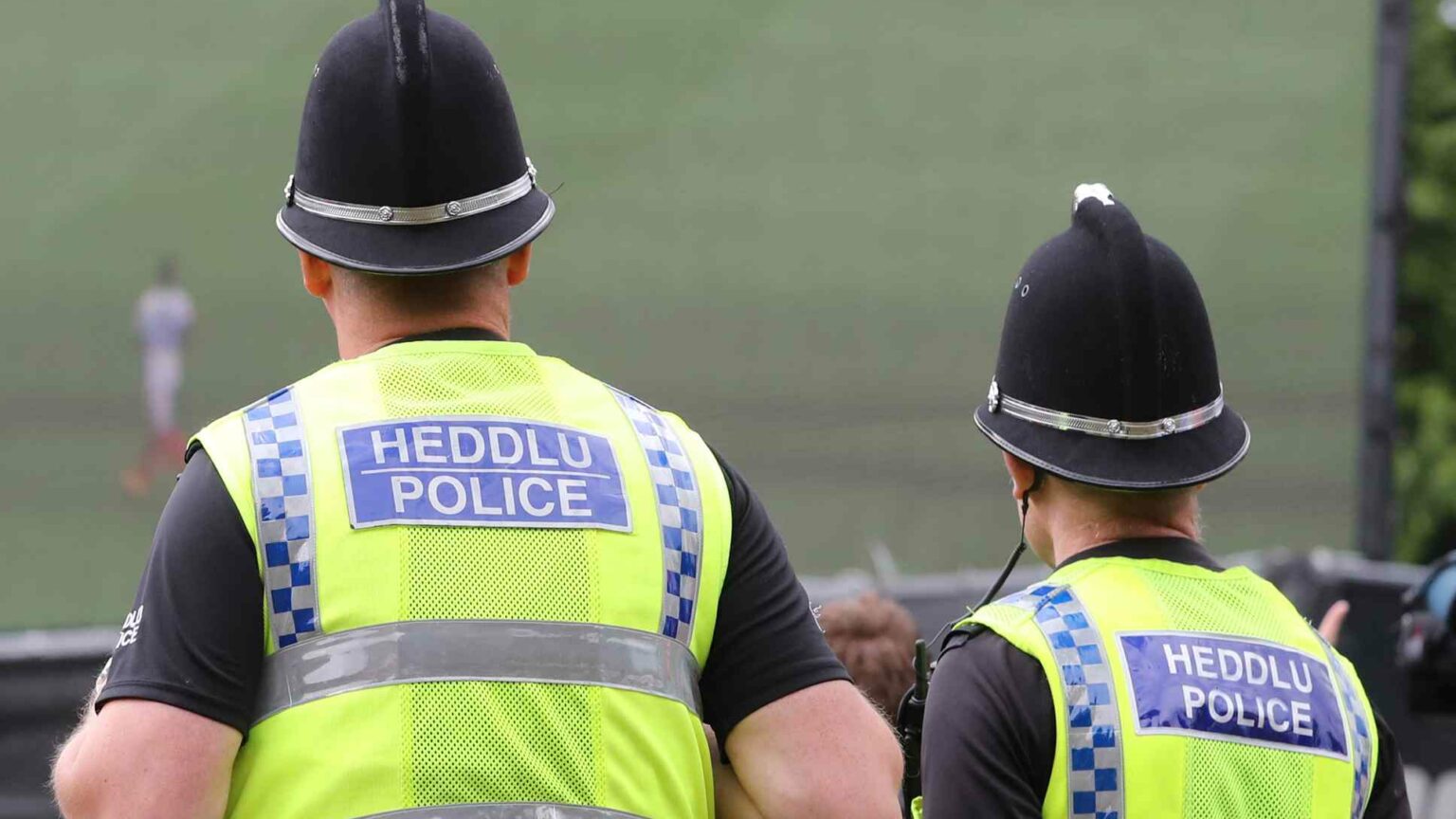 Women's rights campaigner Jennifer Swayne is a rebel with a cause. She expects to rile the authorities. But even she was surprised to have her house raided by the police for possession of, er, stickers.
The saga started the weekend before last, when Swayne, who is disabled, twisted the throttle of her mobility scooter and headed into Newport, in south Wales. She was armed with stickers and posters critical of trans ideology. She started slapping the propaganda on lamp posts.
Unbeknownst to Swayne the law was on her tracks and the criminal stickering spree was brought to a tyre-screeching end. Speaking on behalf of Gwent police, superintendent Vicki Townsend said the force had been acting on intelligence following 'several reports in relation to posters containing offensive material appearing in Newport between October and January'.
Swayne was hauled into a police van, along with her mobility scooter. She was held at a police station, without her medication, for 12 hours before being released on conditional bail at 3.30am.
While Swayne was detained, a warrant to search her home was issued. The police seized stickers, posters and – in a rather sinister twist – her annotated copy of Transgender Children and Young People: Born in Your Own Body, by Dr Heather Brunskell-Evans and Professor Michele Moore. Transgender Children is critical of trans ideas, and the effect they are having on young people. Swayne claimed the police did not say why they took the book.
Later, in a statement shared on social media, the police confirmed that a woman had been 'arrested on suspicion of criminal damage and displaying threatening or abusive writing likely to cause harassment, alarm or distress'.
But Swayne wasn't plastering swastikas on the doors of a local synagogue. She was simply trying to raise awareness about the pitfalls of allowing men who say they 'feel like women' into women's spaces. One 'hateful' slogan Swayne is alleged to have posted read: 'Are you happy for your 13-year-old daughter to shower next to an adult man. Yes or no?' Another read: 'No men in women's prisons.' Controversial, perhaps, but the point Swayne and others like her make is valid.
Ultimately, the reason Swayne and others take to the streets is frustration with the lack of debate over trans ideas and mooted legislative changes, especially around gender self-identification. Those trying to question whether people can be 'born in the wrong body' have few other outlets. While online anonymity protects them from being fired, critics of gender identity still risk being banned by platforms like Facebook and Twitter. As such, forbidden discussions have spilled on to the streets in the form of stickers and posters.
'There is nothing offensive in what I posted', Swayne tells me. 'That men pose a threat to women is not even an opinion – it's a fact. If I can't put stickers up then I'll just have to hand out leaflets. I will not allow myself to be bullied by dull police officers trying to meet hate-crime targets.'
While that is up for debate, it does seem that well-intentioned officers have ended up taking action against a women's rights campaigner merely for expressing an opinion. It's not as if Newport, which has a relatively high crime rate, does not offer enough for police officers to do. The fact that the officers are investigating a woman for putting stickers on lamp posts reveals the warped priorities of our increasingly woke police force.
Jo Bartosch is a journalist campaigning for the rights of women and girls.
To enquire about republishing spiked's content, a right to reply or to request a correction, please contact the managing editor, Viv Regan.