The breathtaking stupidity of America's Britain-bashing media
The depth of US pundits' ignorance about Queen Elizabeth II and her reign has been shocking.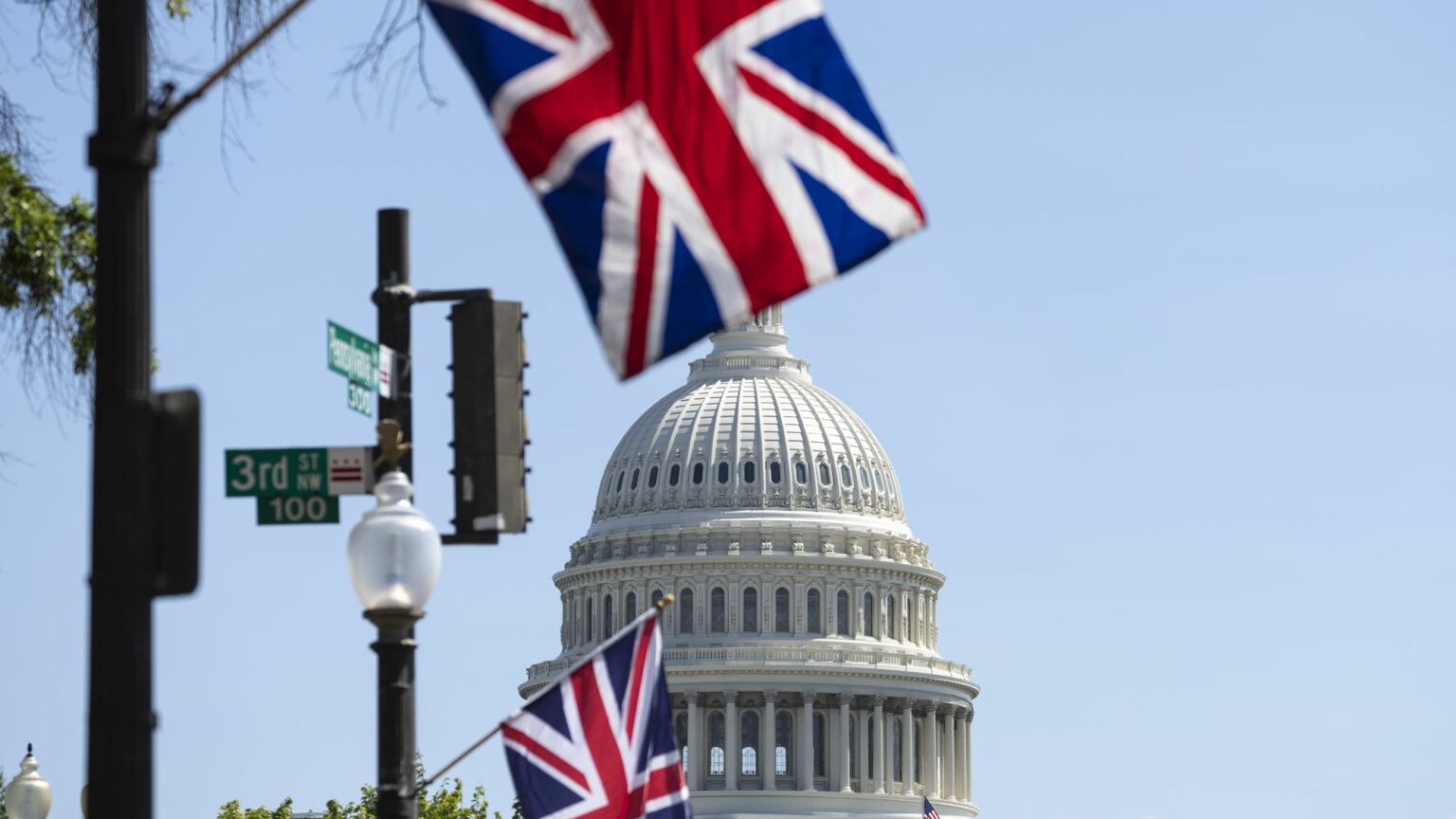 This will hardly come as a shock to spiked readers, but some members of the deranged American woke left do not, it turns out, have a great grasp on the finer points of the British monarchy or its constitution. Or on history. Or on basic human decency.
Reading some of the hot takes from across the pond in the past week, it seems like a few people are under the impression that Queen Elizabeth II, prior to her death on Thursday, was personally rounding up black and brown people across the world and herding them into concentration camps. Did they see a doctored photograph of her somewhere, poking her sceptre at some unfortunate colonials through barbed wire?
Before the queen's death was even announced, CBS journalist Wesley Lowery churlishly referred to 'the death of a person' – white, natch – 'who was also at one point the oppressive ruler of something like 30 per cent of the global population'. Poor Wesley seemed oblivious to the fact that Elizabeth was the monarch who oversaw the dismantling of the British Empire, not its expansion.
The most infamous of these takes, genuinely shocking in its vitriol, involved a tweet wishing the elderly queen 'an excruciating death'. Its author? Dr Uju Anya, a professor at Carnegie Mellon University in Pittsburgh, Pennsylvania.
It would be easier to dismiss these as the rantings of feeble-minded grievance-chasers, but for the fact that they both emanate from the highest echelons of the American intelligentsia and media. Are CBS and Carnegie Mellon really sending their best?
Similarly, a 'senior writer' for New York magazine wrote, in a newsletter that reads like it was written for a high-school yearbook, that he would be 'doing the Electric Slide on a coloniser's grave'.
Memo to woke Americans: you are all thinking of Queen Victoria, not Queen Elizabeth II. Queen Victoria died in 1901.
For most of the media, not even the passing of a monarch, whose rule spanned seven decades and 13 US presidents, could shake them out of their Trump Derangement Syndrome.
Vanity Fair said 'the loudest question' for American media was whether Trump would score an invite to the queen's funeral like all the cool kids – Biden, New Zealand's Jacinda Ardern and European Commission president Ursula von der Leyen.
Star CNN anchor Jake Tapper also raised the 'fascinating' issue of who Biden will invite on Air Force One for the trip to the state funeral. 'Obviously, Obama… Carter, Bush, no-brainers', Tapper intoned. 'What about Trump? Will he invite Trump?', he asked. Tapper then had the temerity to say it would be a clever gesture on Biden's part to include The Donald, just to see if he would be prepared to accept. Democratic blue-checks on Twitter responded to this suggestion in predictably histrionic fashion. 'Pathetic and grotesque', wrote one. 'What the ACTUAL F is wrong with Jake Tapper', wrote another.
Another embarrassing moment involved British journalist and Meghan Markle cheerleader Omid Scobie – a confusing character who looks like a posh public-school boy and has the accent to match. But it seems his knowledge of his friend Markle is far deeper than his knowledge of his own country's geography – he told ABC News that the queen's coffin would be travelling from 'Scotland to the UK'. He claims he misspoke, but my question is, did his American interviewers even notice the difference?
In fairness to the Americans, they weren't the only people in the world behaving badly in the wake of the queen's passing. Bobble-headed Irish twins Jedward spent the weekend bizarrely lecturing people on colonial history over on Twitter, demanding King Charles III return the Six Counties to Ireland.
I very much understand those who would abolish the monarchy in favour of a republic, who criticise the royal family and who acknowledge the wrongs of colonialism. As a half-American, half-Irish former leftie I'm not the new king's No1 fan. But the passing of Queen Elizabeth II has offered us further proof that woke media outlets reward mediocrity, thrive on resentment and have less-than-zero historical perspective. If I am forced to choose between the bitter clown show that is the American media and a family of rich Brits wearing crowns and playing polo, I will have to go with the latter. At least they seem like they can take a joke.
Jenny Holland is a former newspaper reporter and speechwriter. Visit her Substack here.
To enquire about republishing spiked's content, a right to reply or to request a correction, please contact the managing editor, Viv Regan.