Whatever happened to Covid?
There is no public appetite in Britain for a return to restrictions.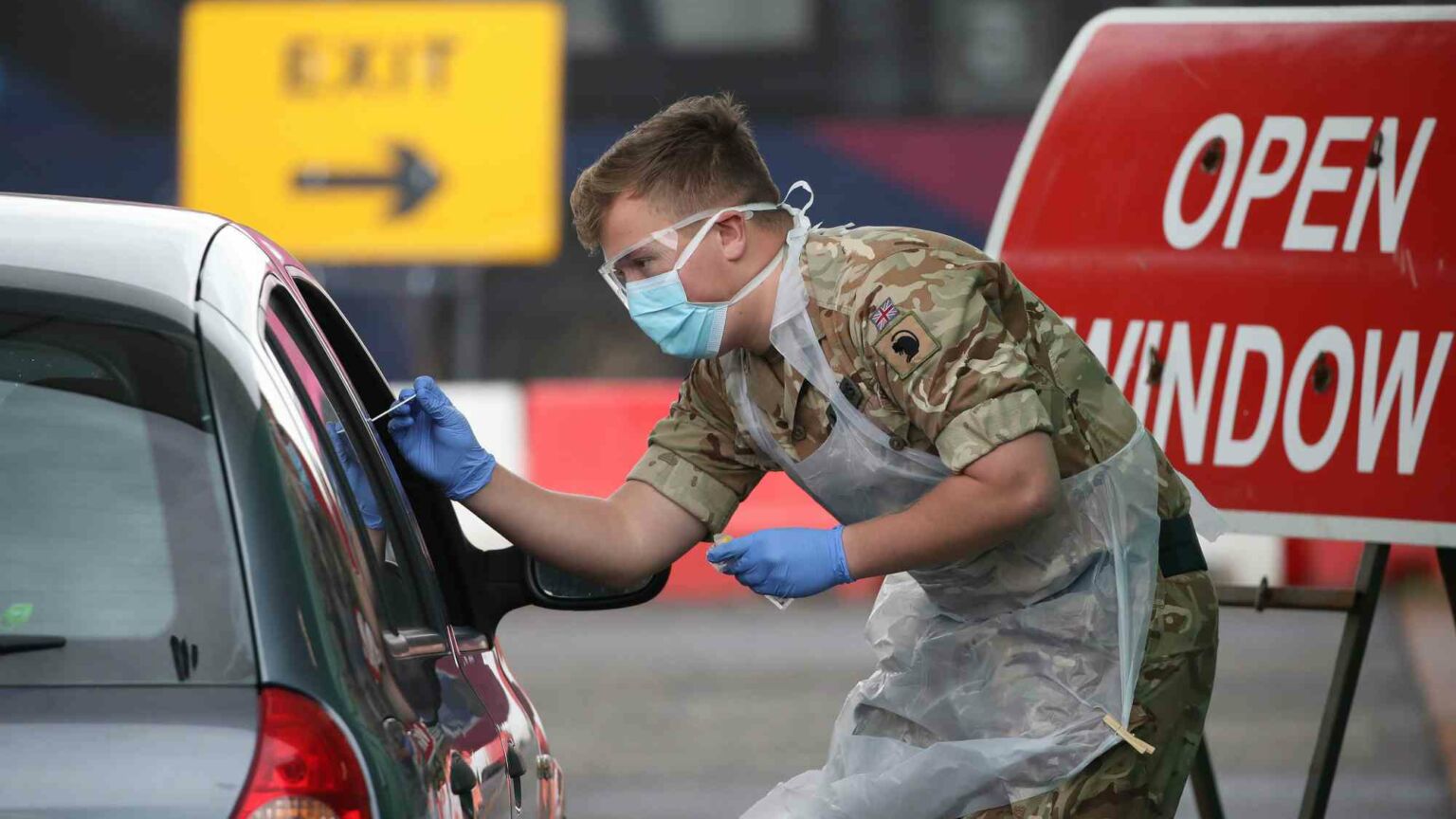 Whatever happened to Covid? Having dominated our lives, politics and headlines for the best part of two years, you might be wondering why, in the UK at least, concern about Covid-related infections, hospitalisations and deaths seems to have fallen off the political and media agenda.
Is it that Covid infections have gone away? Not really. The ONS infection survey, which is based on a random sample, estimates that as of mid-June, over 80,000 people are getting infected in England each day. That's down from over 500,000 per day in March this year. Covid-related deaths are running at just under 50 per day, also down from around 250 back in January and again in April. Infection and mortality rates have fluctuated considerably since nearly all restrictions in England were lifted towards the end of January. Despite falling over the past two months, they are still considerably higher than in June 2021 when restrictions were lifted. The latest indications suggest we might be moving back to an upswing of infections.
No, what seems to have changed is that, despite the continued efforts of the Covid diehards (including the likes of Independent SAGE), there is no longer any significant public appetite for managing outbreaks with restrictions, mask mandates or vaccine passports.
Perhaps this is partly due to restriction exhaustion – government-enforced limits on normal, everyday activities can only be accepted for so long. But what's also important is that the public now understands much more clearly how little government interventions affect infections.
Most people will have observed that, despite England opting not to introduce significant restrictions over Christmas, we did not see anything like the dramatic rise in hospitalisations and deaths that had been predicted by government modellers in early December.
People also noticed that England was the first of the UK nations to scrap remaining restrictions and mask mandates, and yet it still experienced remarkably similar trends in infections to those in Scotland, Northern Ireland and Wales.
And what the public has observed through everyday experience (anecdotal evidence if you like) is increasingly being backed up by formal academic evidence.
A recent and exhaustive paper by researchers from Oxford and Bern universities tested the causal effect of 10 different non-pharmaceutical interventions (NPIs) across 169 countries. These included lockdowns, workplace closures, test-and-trace policies, mask mandates and school closures. Their conclusion is simple: 'We do not find substantial Covid-19-related fatality-reducing effects of the 10 NPIs under investigation.'
In fact, the researchers found no robust, statistically significant impact on Covid-19 mortality or even infections. This was true even for lockdowns in the first wave back in 2020, and also for countries that introduced restrictions and mask mandates earlier than others.
It's hard to prove a null result, so we can't rule out that lockdowns had a marginal effect on Covid-19 mortality trends. But there is also evidence from the UK and internationally that lockdowns have caused deaths of their own.
Some still seem to find it hard to understand why restrictions have such a limited causal effect. But as I discussed back in February 2021, reasons include the way people change their behaviour voluntarily in response to outbreaks, the fact that lockdowns have little impact in the most vulnerable environments like hospitals and care homes, as well as the likelihood that many restrictions cause unintended behavioural changes that can actually make things worse.
Covid may no longer be something to worry about. But we can't say the same for the consequences of lockdown. The learning gap for children, who were deprived of schooling for months on end, is now becoming clear, as are the mental-health consequences for young people. The NHS is struggling with backlogs caused by two years of prioritising a single disease over all others. And naturally, these effects are far worse among the poorest parts of society.
During the pandemic, the UK government spent upwards of £150 billion on the furlough scheme and on business support – in other words, paying people not to work and businesses to shut down. That's more than the entire annual budget for NHS England. That hit to the public purse means the government's hands are now tied when it comes to helping consumers and businesses respond to the current cost-of-living crisis – a problem that is itself partly caused by lockdowns across the world.
The consequences of lockdowns and other Covid restrictions are likely to remain with us for years to come. On the positive side, the public's willingness to live with Covid means there is now a vanishingly low probability that any UK government will be able to reintroduce restrictions, even if (or more likely when) we see another big increase in Covid cases and deaths.
David Paton is professor of industrial economics at Nottingham University Business School. Follow him on Twitter: @CricketWyvern
To enquire about republishing spiked's content, a right to reply or to request a correction, please contact the managing editor, Viv Regan.