We do not need lockdown to keep Covid under control
When cases rise, people change their behaviour. Lockdown has little to do with it.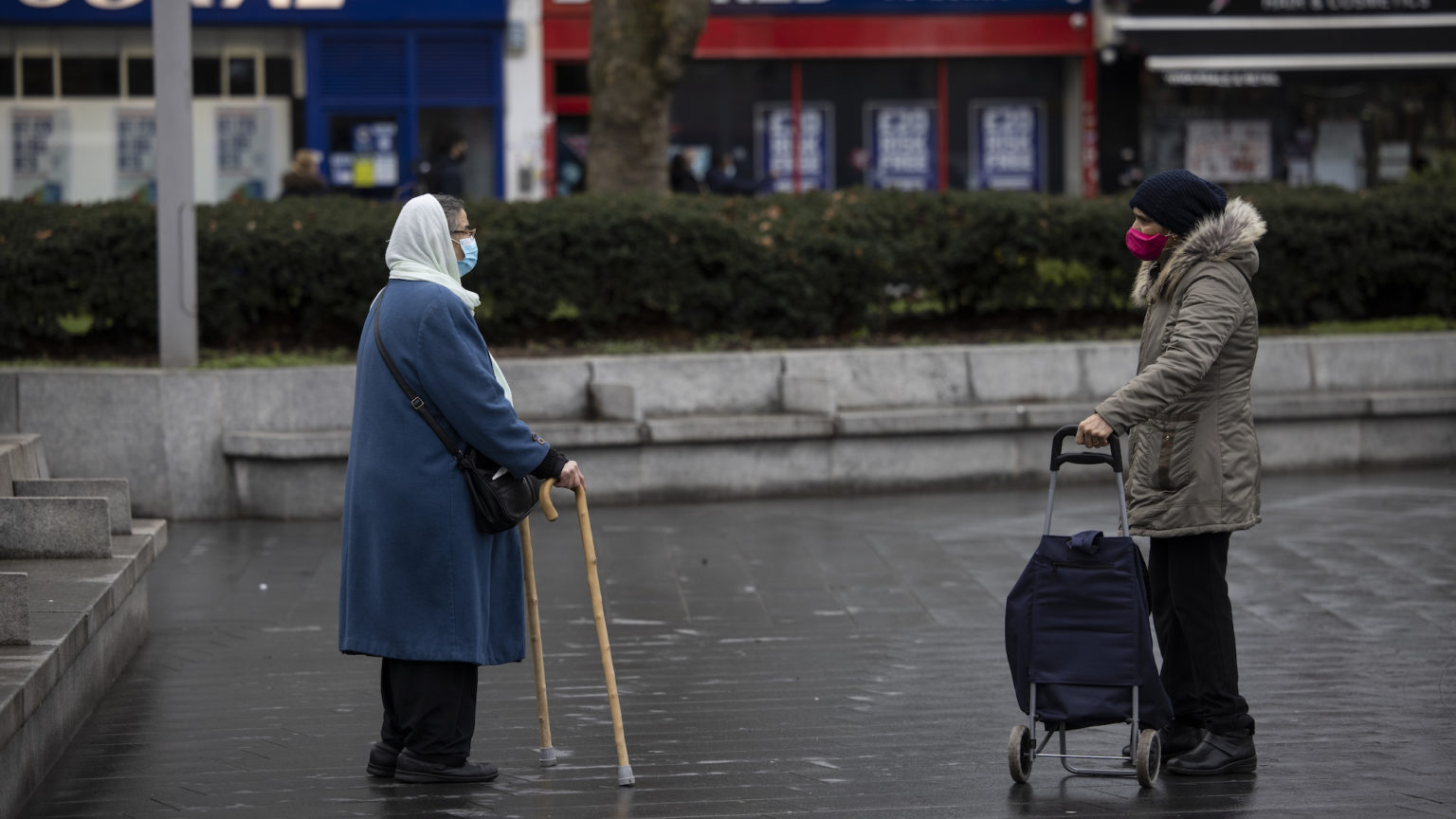 When we examine Covid-19 data across the world, two facts stand out. First, when there is a surge in infections, cases eventually come down whether or not a lockdown or significant legal restrictions were imposed. Second, many lockdowns and legal restrictions have only a limited – though not necessarily zero – impact on hospitalisations and deaths from Covid.
In January 2021, it was clear that infections in England were falling some time before the national lockdown was imposed. But this is a familiar pattern. In the vast majority of places that experienced a big winter surge, infections have since been decreasing, irrespective of whether they imposed lockdowns (such as England, Portugal and Scotland); business closures, but no lockdown (such as Spain and Croatia); or few legal restrictions at all (such as Sweden and Japan or Florida and Texas in the US).
The academic evidence on the impact of lockdowns and business closures is, at best, mixed. Some studies identify significant effects. But a recent Stanford University study, which analysed the effects of stay-at-home orders and business closures, concluded: 'While small benefits cannot be excluded, we do not find significant benefits on case growth of more restrictive [measures].'
A good example of this was England's second lockdown, which began on 5 November. It had virtually no observable impact on hospitalisations or deaths.
Many people find it hard to accept the data showing that lockdowns have such a limited benefit. One reason is that it seems counterintuitive: if the virus spreads from social interactions and legal restrictions reduce the amount of interactions, then surely those restrictions must have a large effect on transmission, and then hospitalisations and deaths. Indeed, this simple logic lies behind much of the modelling underpinning the government's Covid-19 strategy.
In fact, there are lots of reasons why, in practice, lockdowns and legal restrictions may have only a modest impact. Here are five of them:
People change their behaviour voluntarily in response to changes in infections
When infections surge, people naturally tend to take more care. When infections are lower, people are prepared to take greater risks.
Further, voluntary change is likely to have a bigger effect on the riskiest interactions. For example, a student who lives with a vulnerable granny may choose to avoid the pub when infections are high. When the pubs are shut to everyone, this predominantly affects those who believe their risk of getting seriously ill from Covid is low and who don't live with vulnerable people – perhaps young people sharing a flat or those who have caught it already. As a result, the marginal effect of imposing (or lifting) those restrictions ends up being relatively low.
There is good evidence for this type of effect. Research by the US National Bureau for Economic Research shows the similarity of infection and mortality patterns across a wide range of countries and US states, irrespective of what legal restrictions were implemented. Meanwhile, a recent paper in the Journal of Public Economics demonstrates that voluntary change in response to infection growth had a much bigger impact on consumer behaviour than legal restrictions.
This does not mean everyone will respond rationally to a rise in infections. But the majority of people, unsurprisingly, do care about the risk to themselves and to those who are vulnerable. And so they will tend to take steps to adapt their behaviour appropriately in the light of their own circumstances.
Each set of restrictions can change the type of social interactions we have, in ways which may increase the risk of transmission
For instance, when schools are shut, children end up being looked after by different family members, possibly including those who may be more vulnerable such as grandparents. Curfews on restaurants and bars may lead to mass crowds congregating at the same time on the streets and on public transport. And if the pubs with Covid-19 precautions are shut or restricted, many people will just mix in homes instead. Similarly, banning outdoor social interactions and sport can lead to an increase in indoor gatherings.
There may be fewer asymptomatic cases than we first thought
The lockdown strategy is largely based on preventing transmission from pre-symptomatic and asymptomatic carriers of Covid. The government claims that one in three people with coronavirus displays no symptoms. But recent research by Professor Norman Fenton of Queen Mary University suggests this is likely to be a significant overestimate. The fewer asymptomatic carriers there are in circulation, the lesser impact there will be from legal restrictions on the general public.
Lockdown has less of an impact when other control and hygiene measures are in place
Once a restaurant or shop has put in place hand hygiene, spacing and other control measures, the effect of business closures becomes much smaller than it was at the start of the pandemic.
A sizeable proportion of serious cases and deaths come from care-home and hospital outbreaks
Local infection-control measures in hospitals and care homes are likely to be much more important than lockdowns in affecting transmission within these settings. What's more, even with the strictest lockdown, vast numbers of people still have to work within these high-risk sectors who will then interact with their families inside the home. There is little scope for lockdowns to have much of an impact on this source of transmission.
Taken together, it should be no surprise that lockdowns and legal restrictions have such a modest independent effect on deaths and hospitalisations. Some restrictions may have some impact, others close to none, while others may even be counterproductive.
In the dim and distant past, the government assured us that restrictions were being imposed reluctantly to stop health services being overwhelmed. Increasingly, lockdowns and legal restrictions have been normalised as a standard public-health tool through which the government believes it can turn infections on and off like a tap. As a result, the re-opening strategy seems likely to be based on the fallacy that opening one part of society – such as schools – inevitably increases transmission, and so something else has to be kept shut for longer. Such an approach is just not consistent with the data.
Putting the dubious ethics of lockdown to one side, at the very least it is time the government and its advisers took a more rigorous approach to evaluating the costs and benefits of each individual restriction. Parliament should insist that no legal restriction stays in place unless there is strong evidence not only that removing the restriction risks health services being overwhelmed, but also that its effectiveness exceeds the costs it imposes.
David Paton is professor of industrial economics at Nottingham University Business School. Follow him on Twitter: @CricketWyvern. He is also a member of the Health Advisory and Recovery Team (HART).
To enquire about republishing spiked's content, a right to reply or to request a correction, please contact the managing editor, Viv Regan.